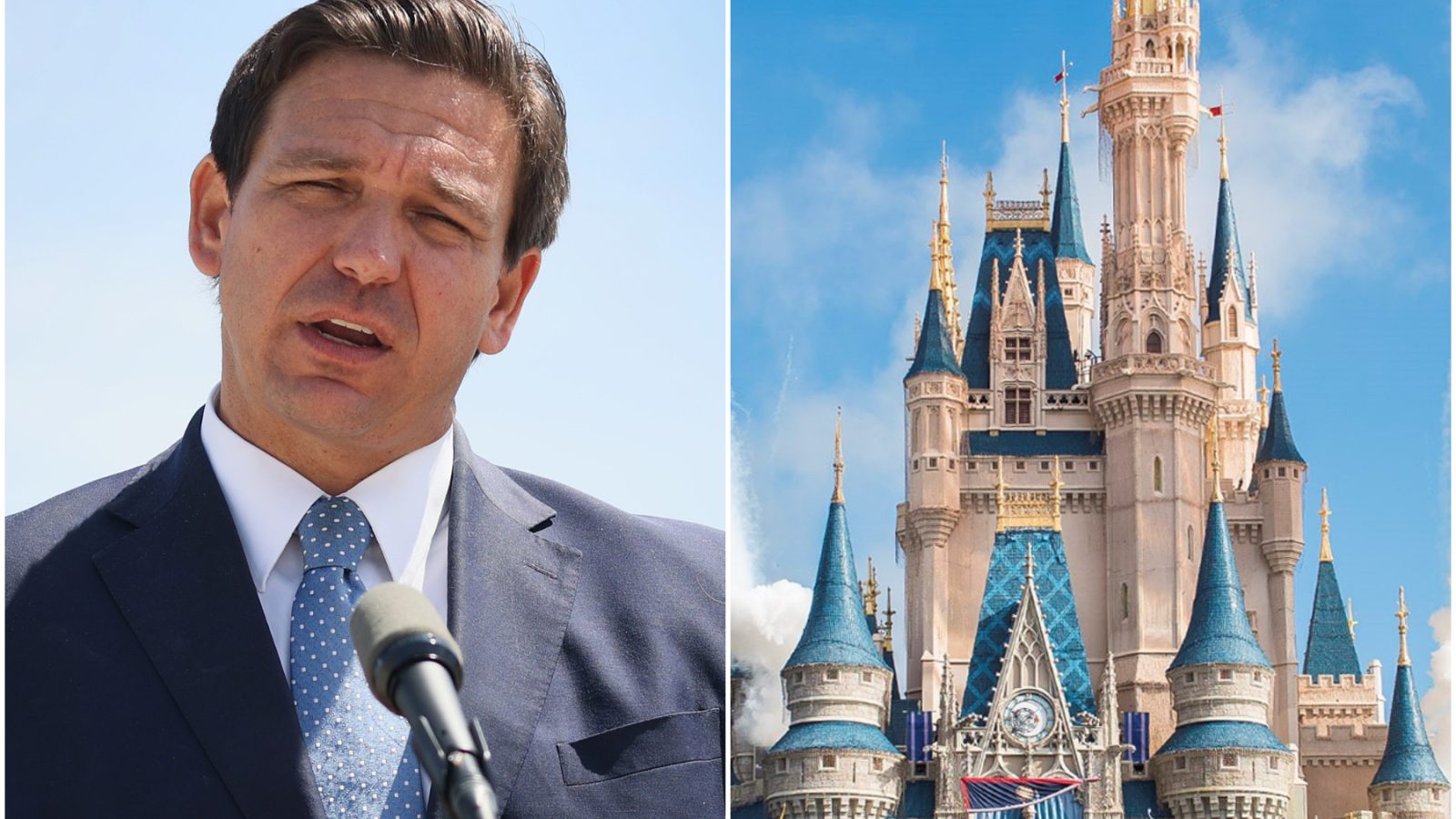 Trump-Nominated Judge Will Now Oversee Disney-DeSantis Lawsuit
Judge Mark Walker recused himself from the case due to a family member's Disney stock
The Florida federal judge assigned to the court case brought by Disney against Gov. Ron DeSantis has recused himself after learning last week that "a relative within the third degree" held 30 shares of Disney stock.
Judge Mark Walker wrote in court documents filed Thursday that he must step aside since his relative's "financial interest" could be affected by the case. "The size or dollar amount of the third-degree relative's financial interest is irrelevant," he wrote.
"Even though I believe it is highly unlikely that these proceedings will have a substantial effect on The Walt Disney Company, I choose to err on the side of caution — which, here, is also the side of judicial integrity — and disqualify myself," Walker wrote.
"Maintaining public trust in the judiciary is paramount, perhaps now more than ever in the history of our Republic," the judge wrote.
The case will be reassigned to Judge Allen Winsor, who was appointed to the court in 2019 by Donald Trump, and who defended the former president during his first impeachment trial. 
DeSantis lawyers had tried to disqualify Walker, claiming the judge couldn't be impartial because of comments he made about Disney in unrelated cases last year. Although Walker stepped aside from overseeing Disney's lawsuit, he denied the request, calling it "meritless" and slamming DeSantis' legal team for "rank judge-shopping."
DeSantis' crusade against the Magic Kingdom began in March after the company publicly opposed Florida's "Don't Say Gay" bill. In response, the governor moved to strip Disney of its control of the Reedy Creek Improvement District, a special tax zone created for the Disney World Florida park. The entertainment giant sued the governor and other state officials in April, alleging the DeSantis administration waged a "campaign of government retaliation" against Disney in violation of the company's right to free speech.