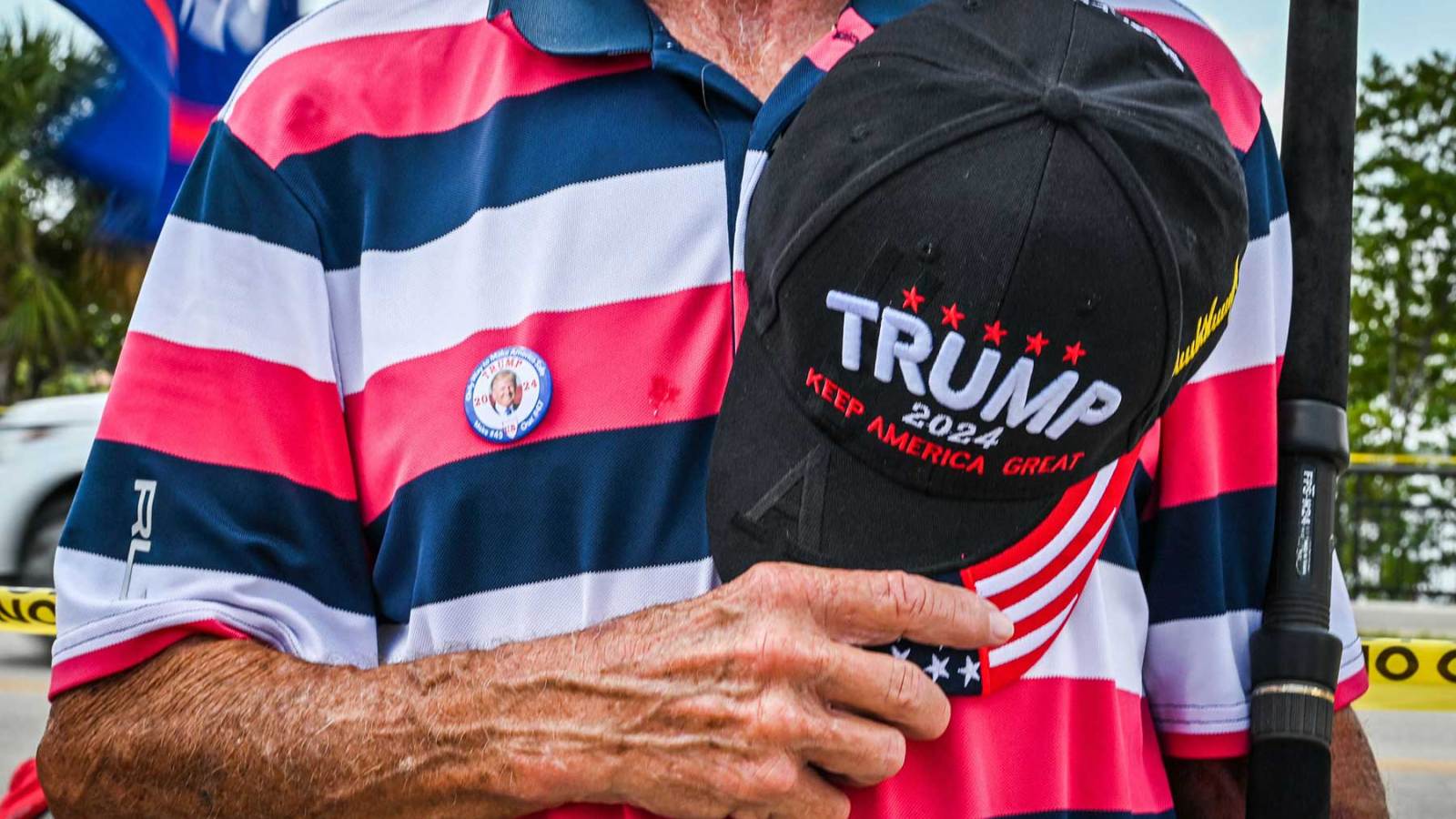 Trump Continues to Raise Millions Off Indictment
The former president's 2024 campaign has raised $7 million dollars in the three days following news of his indictment 
Trump's 2024 campaign has turned the former president's criminal indictment into a massive cash grab. Jason Miller, a senior adviser to the former president, announced on Monday that the campaign has raised more than $7 million in the three days following his indictment. 
The Trump campaign launched a full-frontal fundraising blitz virtually immediately after news broke that a Manhattan grand jury had voted to indict Trump on a series of charges related to his 2016 hush money payment to Stormy Daniels. The former president is expected to be arraigned on Tuesday. 
As previously reported by CNBC, the campaign has taken out a series of Facebook ads looking to convert supporters' outrage into funding. "The Radical Left — the enemy of the hard-working men and women of this country — have INDICTED me in a disgusting witch hunt," read one ad. The post promised donors contributing above a certain threshold their "very own 'I Stand with President Trump' T-shirt for FREE." 
Campaign emails contain similar messaging. A Monday morning email from the campaign contained the header "Tomorrow, I will be arrested" and requested monetary contributions from recipients. A separate email sent the day of the indictment pleaded with supporters to "defend our movement from the never-ending witch hunts and WIN the WHITE HOUSE," through their donation."
"With your support, we will write the next great chapter of American history – and 2024 will forever go down as the year we saved our Republic," the email promised. "WE WILL MAKE AMERICA GREAT." 
Trump echoed the requests on his social media platform Truth Social, asking followers who are "doing well" due to the "great policies of the Trump Administration," to contribute via his campaign website.
While Tuesday's arraignment represents an unprecedented legal action against a former president, Trump is facing multiple other investigations into his conduct both in and out of office. In the past, Trump has regularly appealed to supporters to turn out their wallets on his behalf and has a history of using donor cash to foot the bill for personal legal struggles. As the former president battles investigations and political challengers to secure the 2024 Republican nomination, converting fury to funds remains a critical strategy within his operation.