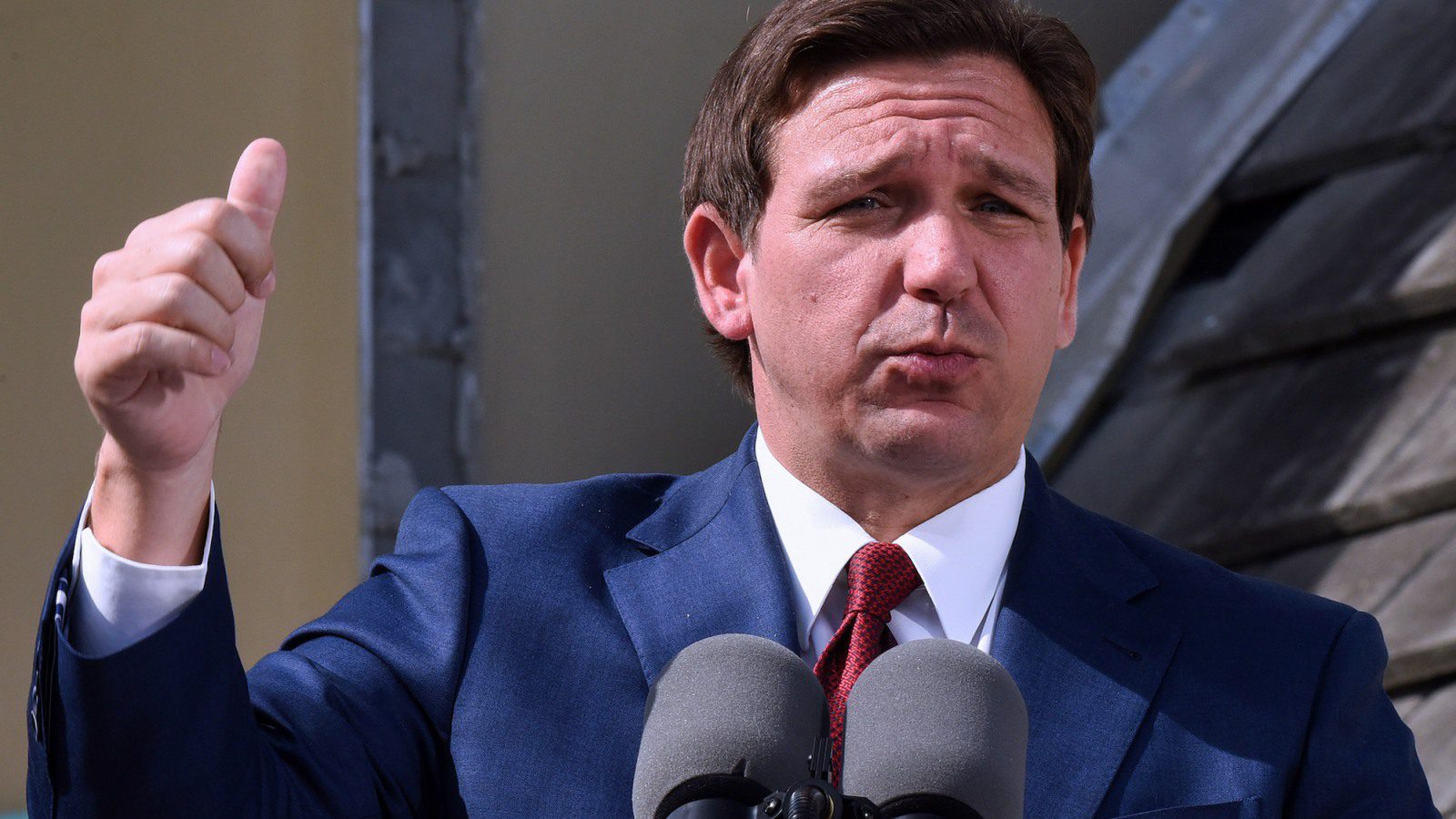 Trump Allies Attack DeSantis for Non-Existent Soros Endorsement
Donald Trump's allies launched a new line of attack against his potential rival for the 2024 GOP presidential nomination, Ron DeSantis, falsely claiming that the Republican governor was "endorsed" by philanthropist George Soros, The Daily Beast reported.
Soros mentioned DeSantis while giving a speech on Thursday at the international Munich Security Conference, saying, "My hope for 2024 is that Trump and Governor DeSantis of Florida will slug it out for the Republican nomination. Trump has turned into a pitiful figure, continuing mourning his loss in 2020. Big Republican donors are abandoning him in droves."
Soros went on to call the governor "shrewd, ruthless, and ambitious" and said he is "likely to be the Republican candidate." "This could induce Trump, whose narcissism has turned into a disease, to run as a third-party candidate," Soros added. "That would lead to a Democratic landslide and force the Republican Party to reform itself."
While this falls far short of an endorsement, Trumpworld rarely lets facts get in the way of a good zinger. "The Kiss of Death – Florida Governor Ron DeSantis Endorsed by George Soros," failed Arizona senate candidate Kari Lake wrote in a tweet. She linked to a post on The Gateway Pundit, a far-right website that made the same (untrue) claim. Beneath the tweet, Twitter added a fact check stating that Soros actually "did not endorse" DeSantis.
Another Trump figure, country singer Travis Tritt, pushed the endorsement narrative, writing "George Soros backs DeSantis for 2024!" in a post on Truth Social. Far-right commentator Sebastian Gorka, who was reportedly forced out of the Trump administration, tweeted, "I get George Soros attacking President Trump, but praising DeSantis? Now that is interesting, don't you think??"
This string of attacks comes at the same time Trump attacked DeSantis over the weekend by cheekily suggesting it would be "totally inappropriate" to nickname him "Meatball Ron." In posts on Truth Social, Trump claimed DeSantis "is backed by Globalist's Club for NO Growth, Lincoln Pervert Project, & 'Uninspired' Koch — And it only gets worse from there. He is a RINO in disguise!, whose Poll numbers are dropping like a rock."
DeSantis is widely speculated to be running for president in 2024, and he may be the candidate Trump fears the most, if the time and attention Trump gives him is any indication. Although he has not formally announced his bid, DeSantis has spent recent years trying to gain national recognition through his attacks on liberal policies, including Covid restrictions, as well as education with his "Don't Say Gay" bill and recent ban of an advanced placement African American studies course.