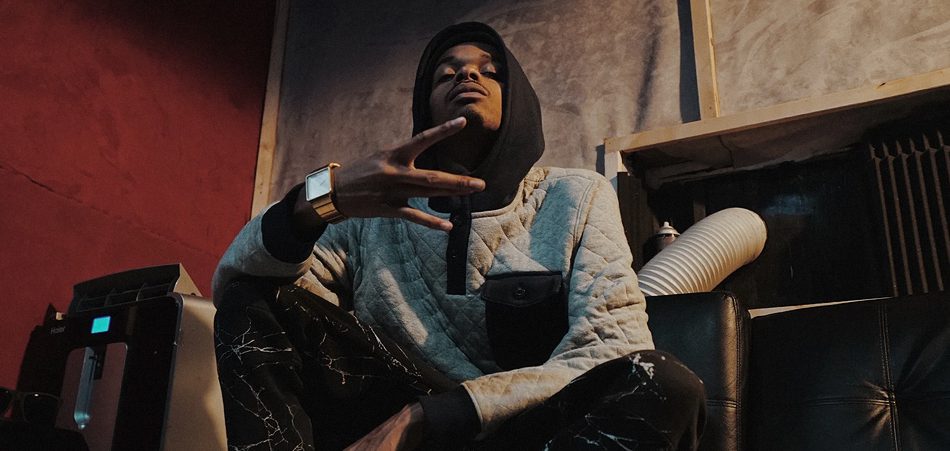 Trizz x Mike Summers share visuals for "HOLLYWOOD, OH HOLLYWOOD" [Video]
After dropping their collaborative project BASELINE CAV a couple of months ago, Inland Empire/Los Angeles rapper Trizz and MIKE SUMMERS (aka Seven) from Kansas City return with fresh visuals for the song "HOLLYWOOD, OH HOLLYWOOD". The laidback record is a somber and reflective tune made up of soulful horns and low keys underpinned by Trizz's vivid description of how the underbelly of the city functions. From the underhanded dealings and various mistakes people make in order to make it, Triz shows us it's a thin line between success and failure.
DMT Media Bros helms the visual direction and proceeds to capture the duo in different parts of the city in a unique cinematic style. It's a distinct blend of performance shots, still images, and dynamic shots of various parts of Hollywood showing both the upscale and gritty parts.
"HOLLYWOOD, OH HOLLYWOOD" is taken from Trizz and MIKE SUMMERS' album BASELINE CAVI, a project that exudes that classic Westcoast Hip-Hop sound. Guest features on the album are from Bino Rideaux, XV, T.F, ICECOLDBISHOP, John Givez, and Bale.
Connect with Trizz:  Facebook | Twitter | Instagram