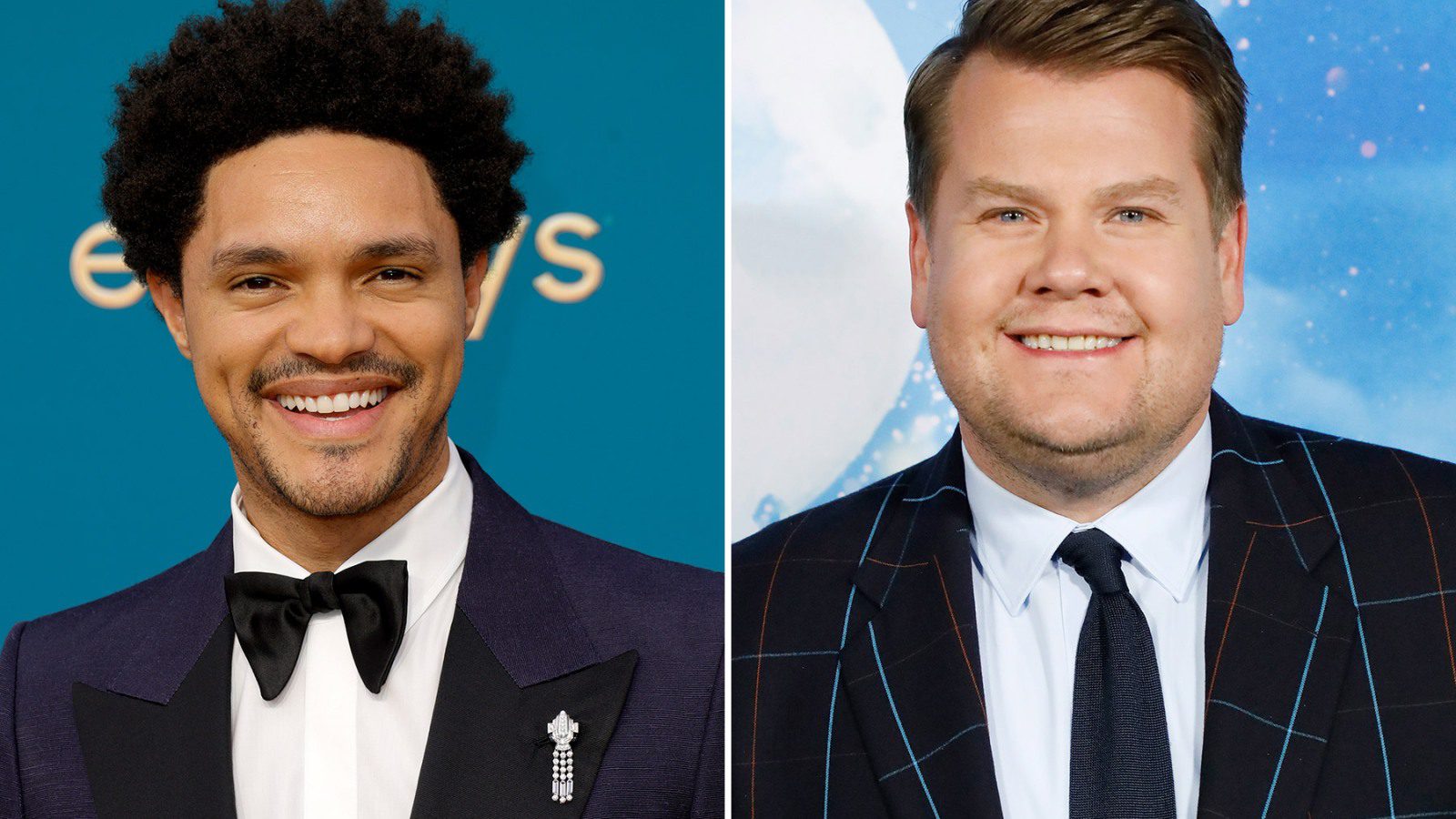 Trevor Noah to James Corden After 'Daily Show' Exit: 'Everything Comes to an End'
Corden himself will be exiting late-night this April
The Daily Show has been cycling through phases of guest hosts ever since Trevor Noah departed from the show in December after seven years. But while no one has been able to fill his shoes just yet, the former host has already settled into the next phase of his career. During an appearance on the Late Late Show, Noah shared some words of advice with James Corden, who will vacate his position in April.
"Everything comes to an end in life," Noah explained. "Every journey has to come to its conclusion. There's always going to be the moments that you miss. Anything you enjoy doing well you're going to miss certain elements of it."
His world hasn't fully been shifted off of its axis, though. He joked to Corden that leaving was "the worst mistake" he's ever made, but admits that it's actually been "amazing." On Sunday, Noah will host the Grammy Awards for the third year in a row, joining LL Cool J as the only host to lead three or more separate years of the show. He's also only one week away from continuing the extensive stand-up tour he scheduled for 2023.
"And then there are going to be new parts of life you discover: things you didn't know you could do, things that you didn't know that you wanted to do, waking up with your mind in almost a completely different dimension in a strange way," Noah added.
One thing he feels most relieved about is being able to take in the news at his own pace, rather than having to prepare daily to both engage with it and make it accessible to viewers.
"Now I read the news when I want to read the news," he explained. "So now I'll be like, 'Oh, maybe I won't read it in the morning. Maybe I'll read it in the afternoon.' Sometimes I read two days of news in one day, I skip one day. And you might ask me something and be like, 'Hey have you heard about that?' And I've been like, 'No I haven't but in a week maybe I will have.'"
During his very final taping of the Daily Show, Noah shared some words of wisdom for his younger self that Corden could also borrow from. "Savor every moment," he said, reflecting. "There are moments in life that mean something. [But] it's hard to appreciate in life how all of the growth comes from the shitty moments… And don't invest in crypto."