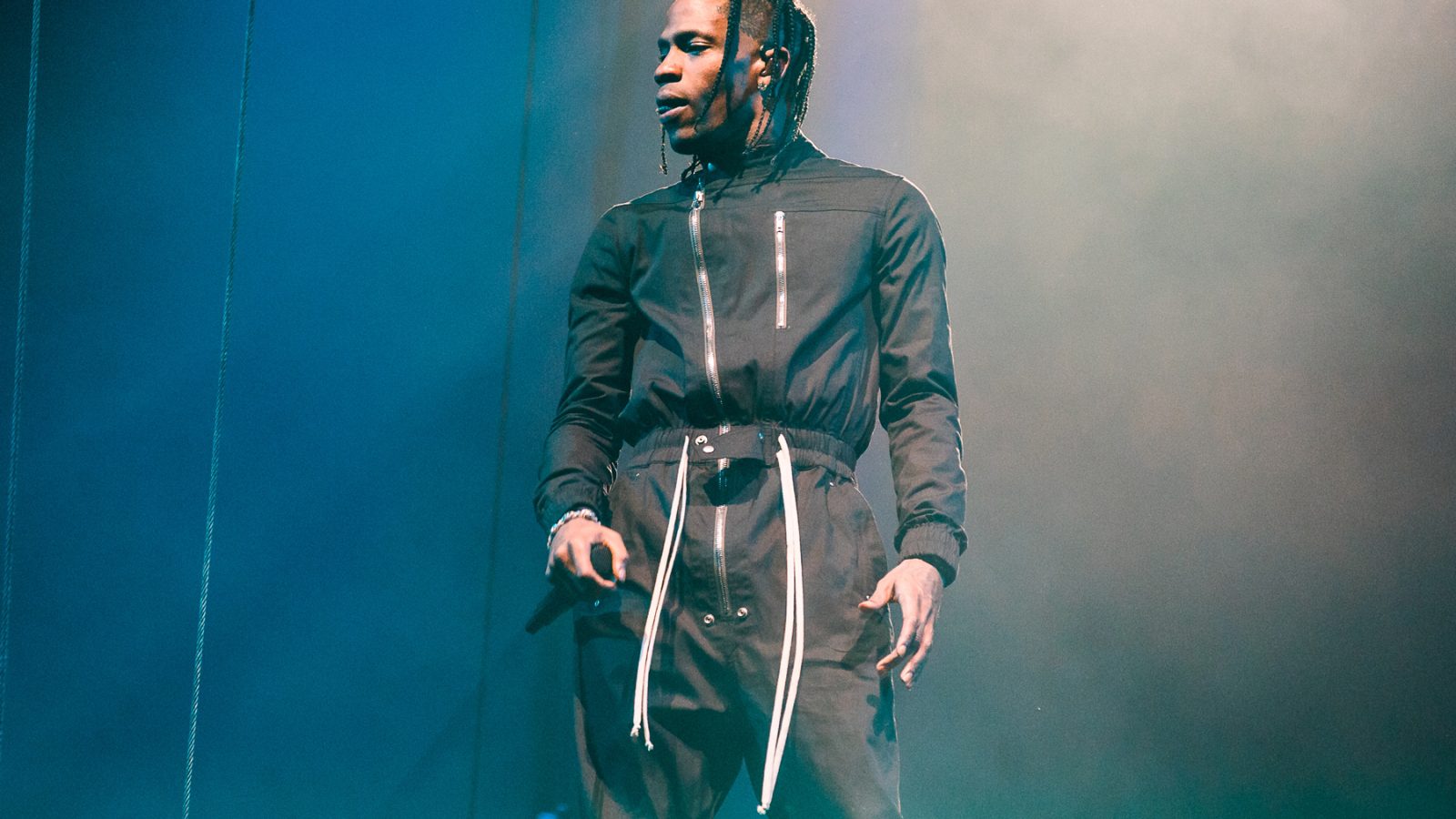 Travis Scott Allegedly Caused $12,000 in Damages During Nightclub Altercation
A New York Police Department investigation is ongoing following an altercation at the nightclub Nebula where Don Toliver held an after-party following a concert at Irving Plaza. In attendance were Sheck Wes and Travis Scott, who reportedly caused $12,000 in damages following a fight with a 52-year-old male, the nightclub confirmed to Rolling Stone.
In a statement to Rolling Stone, the NYPD said that the altercation occurred around 2 a.m. ET. "52-year-old victim became engaged in a verbal dispute with a 31-year-old male and was punched in the face," a representative said in the statement. "There was subsequent damage to an audio speaker and video screen causing approximately $12,000 in equipment damages. The investigation is ongoing."
Scott's lawyer, Michael Schuster, said in a statement shared with Rolling Stone, "While this is clearly a misunderstanding being blown out of proportion by clickbait and misinformation, we are actively working with the venue and law enforcement to resolve and set the record straight. We are confident our client will be cleared of any wrongdoing."
The victim at the event hosted by the party planning company Tuesday Baby Tuesday is reportedly a sound engineer. According to NBC News, "Travis Scott punched the victim with a closed fist on the left side of the face … before fleeing west on 41st Street in a car." In addition to attending the after-party, Scott was also at Don Toliver's concert earlier in the night.
A source close to Scott, however, claims that the incident was a "simple misunderstanding that was resolved in minutes," adding, "This has the earmarks of a cash grab but will be resolved and all those with an agenda will be held accountable. Travis and team already working with law enforcement to resolve and get to the truth."
No arrests have currently been made in connection to the incident. NYPD stated that no additional information, including the identity of the man involved, is available at this time.
Reps for Travis Scott did not immediately respond to Rolling Stone's request for comment.
He is slated to headline Rolling Loud in Inglewood, California this weekend. The appearance marks the rapper's first U.S. festival appearance since 10 people died as a result of injuries sustained during a stampede at his 2021 Astroworld Festival. Scott was originally slated to perform at Day N Vegas last October, but the festival was canceled in July. He was also scheduled to appear at Coachella last April, but was ultimately removed from the bill.
This story was updated 3/1/23 at 3:13 p.m. ET with quotes from Scott's lawyer and a source close to Scott.