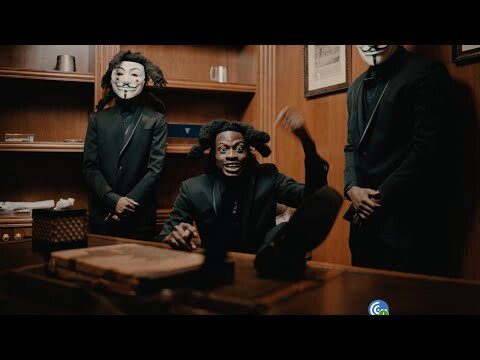 Trapland Pat Drops "Z-Land" Video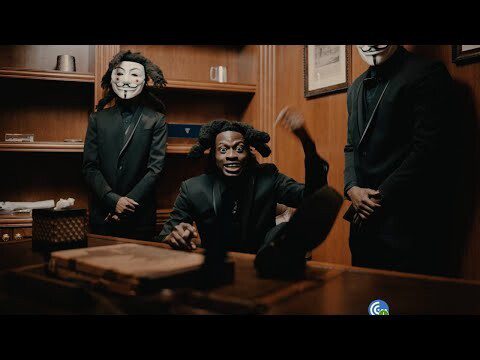 With his wide-eyed intensity and endless supply of tropical vibes, Trapland Pat's star qualities are unmistakable. Inviting listeners into his cartoonish, trap-happy world, Pat shares his new video single, "Z-Land." Earning its title from the Haitian-American slang term of endearment, "zoe," which originates from Miami's Little Haiti and its immigrant community's fight against their oppressors, "Z-Land" paints a raw portrait of Pat's native streets in vibrant hues. Over laid-back production bolstered by a groovy, G-Funk-esque bassline, Pat recounts his hustle with a buoyant flow.
Directed by Pat's frequent collaborator ShotByJolo, the video for "Z-Land" captures the candid coolness with which Pat spins tales of the city's crime underbelly, setting the scene with the song's opening line: "Mafia ties, I got Z's on demand." Dressed in all black, Pat stylishly lives the life of a Don, riding around in a vintage Bentley with a mob of masked associates and cleaning up at the poker table.
"Z-Land" closely follows "Vibes" as Pat's first new singles since he shared the acclaimed Trapnificent mixtape this past summer. Pat's first release for Bang Biz and Alamo Records, the project boasts several standout singles, including the joyful "Trap Dance" and the sinister "D.O.A." Pat taps frequent collaborator Pepper Jack Zoe, who produced his breakout hit "Big Business," to handle the bulk of the production, his creeping piano-led beats providing grounding for Pat's larger-than-life bars and hummable melodies. Trapnificent rolls out the red carpet for a tasteful selection of guests, including, Fredo Bang, who signed Pat to his imprint Bang Biz and appears twice on the tape, Sacramento street hero Mozzy, NYC Winners Circle maestro Eli Fross, and Memphis' own BIG30. Trapnificent earned praise from Pitchfork, who called the project a "zippy distillation of his regional roots" and said that Pat's music is "extremely regionally and culturally specific, like so much exciting and promising new rap music."
Ready to bring his searing street raps to a larger audience, Trapland Pat has the goods to be Broward County's next big star.