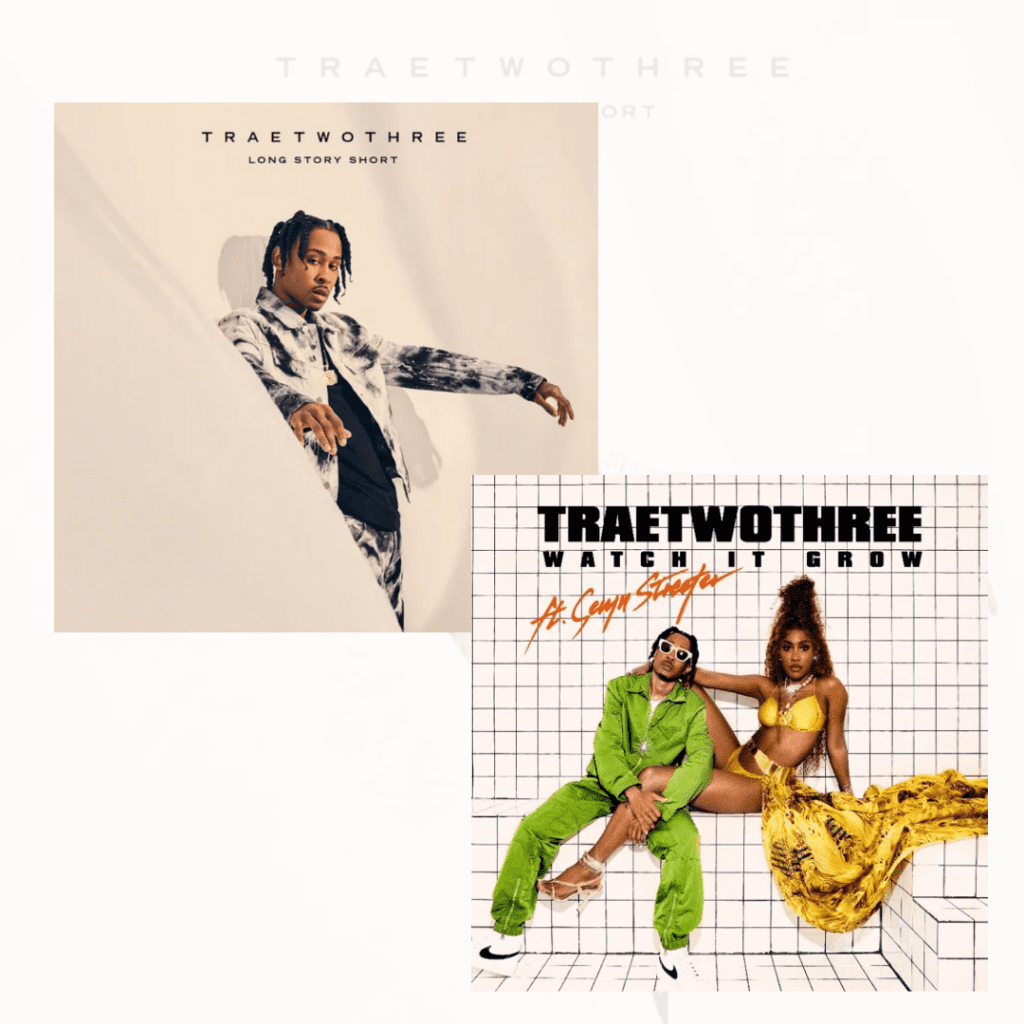 Traetwothree drops sophomore EP "Long Story Short," + video for single "Watch It Grow" Ft. Sevyn Streeter
Rising R&B singer-songwriter TRAETWOTHREE dropped his sophomore EP "Long Story Short," and a visual for his single, "Watch it Grow." We think it's really dope that the talented artist dropped the project today on 3/23, which is a play on his name and also the LA area code.
"Watch It Grow," which features fellow R&B singer Sevyn Streeter, is barely three minutes long, but as soon as it begins to play, TRAETWOTHREE's Nigerian roots come to light with the rhythm of Afrobeat music incorporating the maracas and the beat of the drum. The song is a clever metaphor for chilling, vibing, and making love.
"We can plant the seed and watch it grow/Drink all night, then smoke a bowl/
Make I give you love," as part of the chorus says.
The beat itself is a vibe and you can't help but dance or slow wind- a perfect song for the spring and summer. TRAETWOTHREE's voice adds to the sensuality and Afrobeat aspects of the song. His vocals could also be compared to sing-rap. Both he and Seven Streeter sing against the beat in a soft, laid-back voice. This makes the song smooth, exciting, and relaxing at the same time.
TRAETWOTHREE's EP has six tracks with features such as Pleasure P, Kalan Fr.Fr. and Symba. The tracks are a cross between Afrobeat and trap soul. So, there's definitely a track for everyone. The songs all tell a story and take you on a journey. The EP is an essential add-to-your favorite playlist with its keep-it-on-repeat energy.
The Crenshaw-raised singer and songwriter says he initially found his love of music through his Nigerian roots. He credits Afrobeat artists Davido, Wizkid, and Mufasa among others, for his native music influence, which is evident within his music. Growing up, he played saxophone through middle and high school. He also likes artists such as Gerald Albright, David Sanborn, Candy Dulfer, Tank, Tyrese, Erykah Badu, Drake, J. Cole, and Nipsey Hussle. He started writing and recording music in his bedroom when he was 16 years old. He is signed to Nick Cannon's N'Credible Entertainment. Last year, TRAETWOTHREE also teamed up with Nick Cannon on his The Explicit Tape: Raw R&B album. He also went on tour with Nick Cannon Presents Wild "N Out" North American tour.
View the video for "Watch it Grow " here and listen to the TRAETWOTHREE's EP "Long Story Short"  below