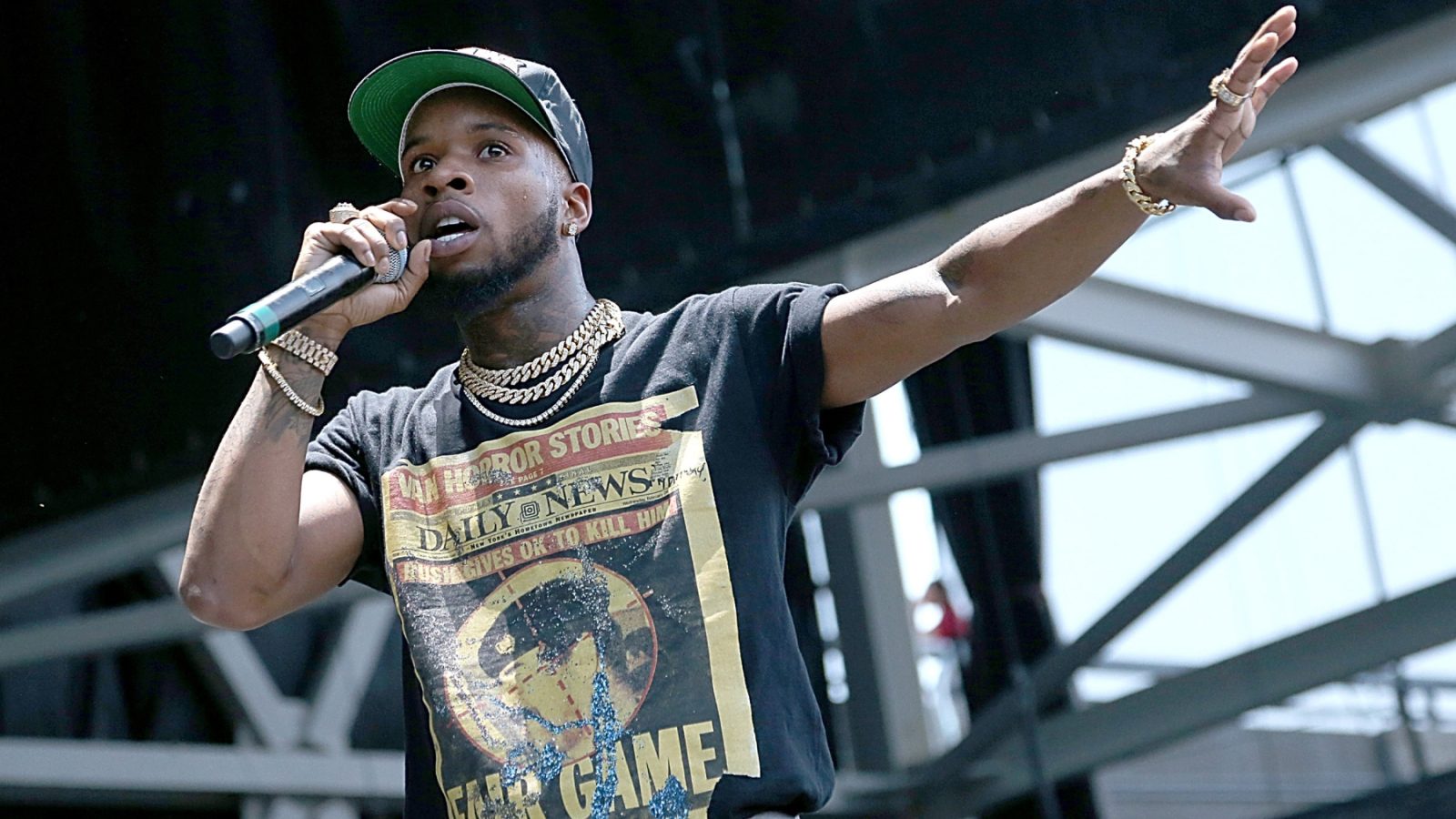 Tory Lanez Pens Letter to LA District Attorney Seeking New Trial in Megan Thee Stallion Shooting
Lanez accused the prosecution of misusing "their authority to hide and suppress any and all exculpatory evidence that exonerates me, or furthers my innocence"
Tory Lanez wrote an open letter on Friday addressed to the Los Angeles County District Attorney, claiming his innocence in the Megan Thee Stallion shooting trial.
The post was shared on Lanez's Instagram account and listed several accusations against Deputy District Attorneys Kathy Ta and Alex Bott. Lanez, whose legal name is Daystar Peterson, claimed that the Ta and Bott unlawfully misused "their authority to hide and suppress any and all exculpatory evidence that exonerates me, or furthers my innocence." As a result, Peterson alleged that he "was completely robbed and deprived of a fair trial." In the artist's initial motion for a new trial, withholding of evidence was not indicated.
Peterson's lawyers Jose Baez and Matthew Barhoma cited multiple grounds in the motion filed last month, including a claim that the judge "erroneously allowed" jurors to view a September 2020 Instagram post from Lanez's personal account claiming Megan's now-estranged best friend Kelsey Harris was not the shooter. The motion for a new trial was expected after Peterson enlisted new representation following his conviction of all three charges against him.
In the letter, Lanez claimed that he was fighting for his innocence on behalf of his family, fans, and "the hundreds of thousands of Black and Hispanic minorities that cannot adequately fight for themselves." He also alleged that the prosecution had created a "false narrative" of the events surrounding the shooting of Megan Thee Stallion.
A few weeks after Peterson filed the motion, Megan published an essay in Elle, calling for "safer environments for women to come forward about violent behavior without fear of retaliation." She added, "We must provide stronger resources for women to recover from these tragedies physically and emotionally, without fear of judgment. We must do more than say her name. We must protect all women who have survived the unimaginable."