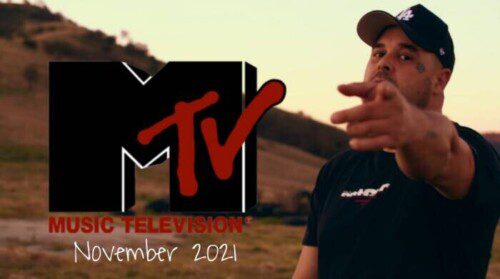 Top Billboard Charts Artist IAMSNAP Is An On The Verge Indie Artist Ready For His Major Break
In an industry paved with the broken dreams of many, only a small handful continue through the pain and find a way to shine. Australian born Rapper IAMSNAP knows this journey all too well. With 20 grueling years under his belt, IAMSNAP says it wasn't until the 17th year that he found a way to have his voice heard. "I paid consultants with my government allowance, flew to LA from Australia and slept on the streets of West Hollywood with no money for food"
In 2020 IAMSNAP had an Australian investor ready to take him to the top, but even still fate made IAMSNAP wait. Covid came along, and investors split leaving IAMSNAP to once again find another plan. Then just when the Aussie artist wasn't expecting it, a Billboard plaque came knocking at his door, followed by 2 more! After his track "Digital Smoke" went to a very impressive and well deserved #1 on the U.S iTunes charts, and #20 in the American Billboard charts after American DJ, DJ CELL invited IAMSNAP onto his compilation album. IAMSNAP rode the momentum and found himself not too long after on MTV with his hit track and video "TILLERMAN". "I was a drug addict, injecting amphetamines for the bulk of my adolescence with absolutely no guidance or direction, i am literally a walking miracle, so to have also been in the Billboard charts and MTV, I'm truly blessed".
In a career so far spanning over 2 decades, IAMSNAP has shared the stage with such artists as GRAMMY winners Bone Thugz n Harmony, and 2x Platinum ARIA winner ILLY. IAMSNAP has collaborated with countless artists including Compton's B.G KNOCCOUT (Eazy-E, Real Mutherfuckin G's), Krayzie Bone, Layzie Bone and Dr. Dre's son Curtis Young.
IAMSNAP has also delved into film projects and was FINALIST at CANNES INTERNATIONAL FILM FESTIVAL for first-time Director on his video "Sick Love", and not to mention countless acting credits to his name. This guy is an absolute monster of entertainment that oozes creativity and is most certainly one to look out for in 2023.
https://open.spotify.com/artist/3wJIMHIFToczqd83GcRJ59?go=1&sp_cid=b6fb2d1e3ffc70f10a3e91ce683086f8&utm_source=embed_player_p&utm_medium=desktop&nd=1
© 2023, Tedfuel. All rights reserved.