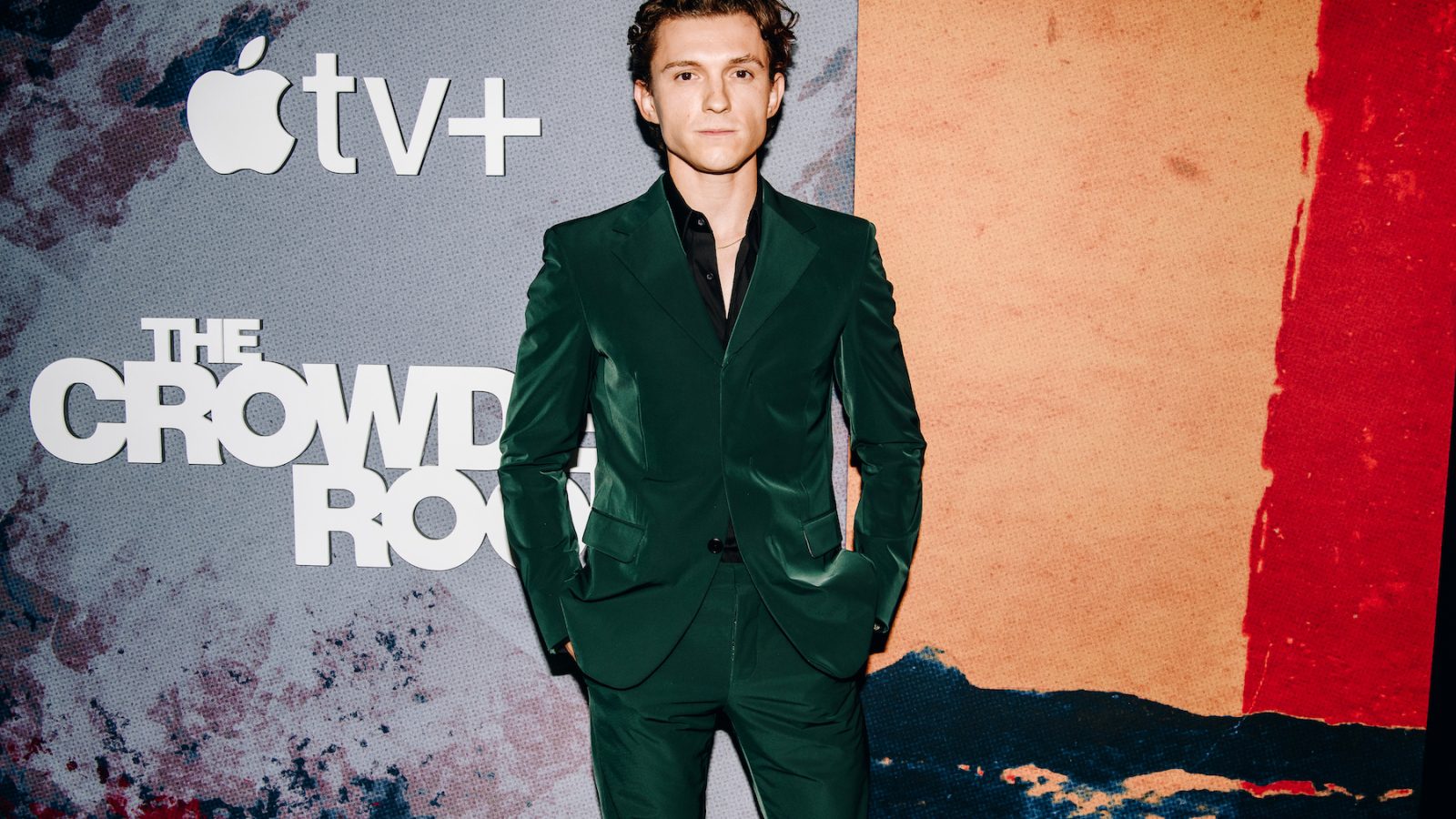 Tom Holland 'Taking a Year Off' From Acting After 'Difficult' 'Crowded Room' Shoot
"It was a tough time, for sure," actor says of makingApple TV+ series
Tom Holland revealed he is in the midst of a yearlong break from acting following the "difficult" experience of shooting his upcoming Apple TV+ series The Crowded Room.
Without getting too spoiler-y, the 10-episode limited series required Holland to do some extra heavy lifting from an acting perspective, in addition to his off-camera duties as a producer on the long-gestating project; for three decades, filmmakers had attempted to bring the source material — Daniel Keyes' The Minds of Billy Milligan — to the big screen before Holland, and the streaming service tackled the job.
"It was a tough time, for sure," Holland told Extra. "We were exploring certain emotions that I have definitely never experienced before. And then on top of that, being a producer, dealing with the day-to-day problems that come with any film set, just added that extra level of pressure."
Holland added, "I'm now taking a year off, and that is a result of how difficult this show was."
The Crowded Room, which premieres June 9 on Apple TV+, wrapped shooting at the end of Sept. 2022, so Holland is about seven months into his yearlong hiatus. The actor likely won't be in front of the cameras again until his starring role in the announced Fred Astaire biopic goes into production. There is also a fourth Spider-Man movie on the post-writers strike horizon.