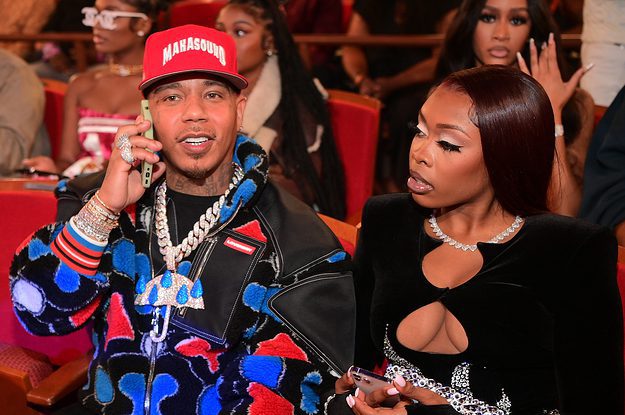 Tink Alleges Hitmaka Broke Up With Her Because She Refused to Give Him $2 Million
Collaborators and former couple Hitmaka and Tink have been going through a very public break-up recently, and she says one of the reasons they split is because she refused to give him the $2 million he said she owed him.
"We been dating for a long time," she said in a recent Instagram Live stream. "I been silent about a lot of the things I go through behind the scenes. … I've been silent about the deals, the money. Literally, almost everything you can imagine. This situation is a build-up of a lot of things, number one him asking me for money. Him asking me for $2 million." She suggested that one of the key reasons their relationship fell apart is he's not been too happy about her plans to work on a project without him, which she said is indicative of someone who doesn't want to see her succeed.
"That's not love," Tinkcontinued. Later on during the Instagram Live session, she admitted she made "a mistake" when she physically assaulted him during a recent run-in in a Cancun restaurant. "He did not put his hands on me," she said. "It was physical on my end. I'm not perfect, and I'm not trying to be."