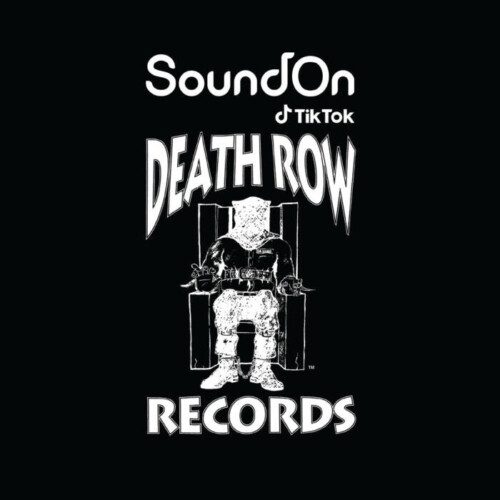 TikTok Partners With Death Row Records Partners to Bring Its Legendary Catalog Exclusively to the Platform
It's Death Row Day and everybody's celebrating! TikTok partners with the one-and-only Snoop Dogg and Death Row Records to bring the iconic record label's catalog to TikTok through SoundOn, its all-in-one distribution platform for music creators. Head to TikTok's music hub to find a playlist of Death Row's greatest hits, available for creators to use in their videos, in advance of its wider release next week.
Starting this past Sunday, and continuing for the rest of the week, TikTok is the exclusive home of the Death Row catalog, an essential slice of hip-hop history that changed the course of music forever. TikTok creators can choose from a host of classic recordings, including songs from legendary, multi-Platinum-selling albums like Snoop Dogg's Doggystyle and The Doggfather, The Dogg Pound's Dogg Food, and the Above The Rim soundtrack, plus tracks from legendary artists like 2Pac, Nate Dogg, Kurupt, The Lady Of Rage, and more. The new partnership between Death Row and TikTok marks the label's first official online release since its removal from streaming services in early 2022, and the first-ever catalog reissue to release exclusively through SoundOn.
To celebrate the new exclusive addition of the catalog, TikTok and Death Row curated the Death Row's Greatest Hits playlist, featuring tracks from Snoop, Dre, 2Pac, and more, and created the new "What Dogg Are You?" TikTok filter. Using Snoop's legendary song "Who Am I? (What's My Name)," and inspired by the classic music video, the new filter uses AR technology to transform creators into the breed that best represents them. Stay tuned for more surprises as the week moves along.
"Since I took death row off streaming almost a year ago, not a day goes by without people asking me to put it back up," says Snoop Dogg. "As the Super Bowl rolled around, I knew fans would be looking for the music from our iconic performance in 2022, so I wanted to reintroduce the most historic catalog to the people. I reached out to the folks at TikTok to make more history…enjoy ya'll."
Founded in 1991 in Los Angeles, California, Death Row Records quickly became one of hip-hop's most important and influential labels, defining West Coast rap with its uncompromising attitude, raw lyricism, and game-changing G-funk sound. The label produced and distributed some of the greatest albums of the '90s, including Dr. Dre's The Chronic, Snoop Dogg's Doggystyle, and 2Pac's All Eyez On Me. Last year, Snoop Dogg acquired the Death Row catalog, placing the essential catalog under the care of one of its most important architects.
TikTok is honored to work with Snoop Dogg to help usher in the next chapter of this legendary label. So, roll down the street, sip the beverage of your choice, and let this incredible music inspire you to be as creative as you can!
© 2023, Seth "Digital Crates" Barmash. All rights reserved.