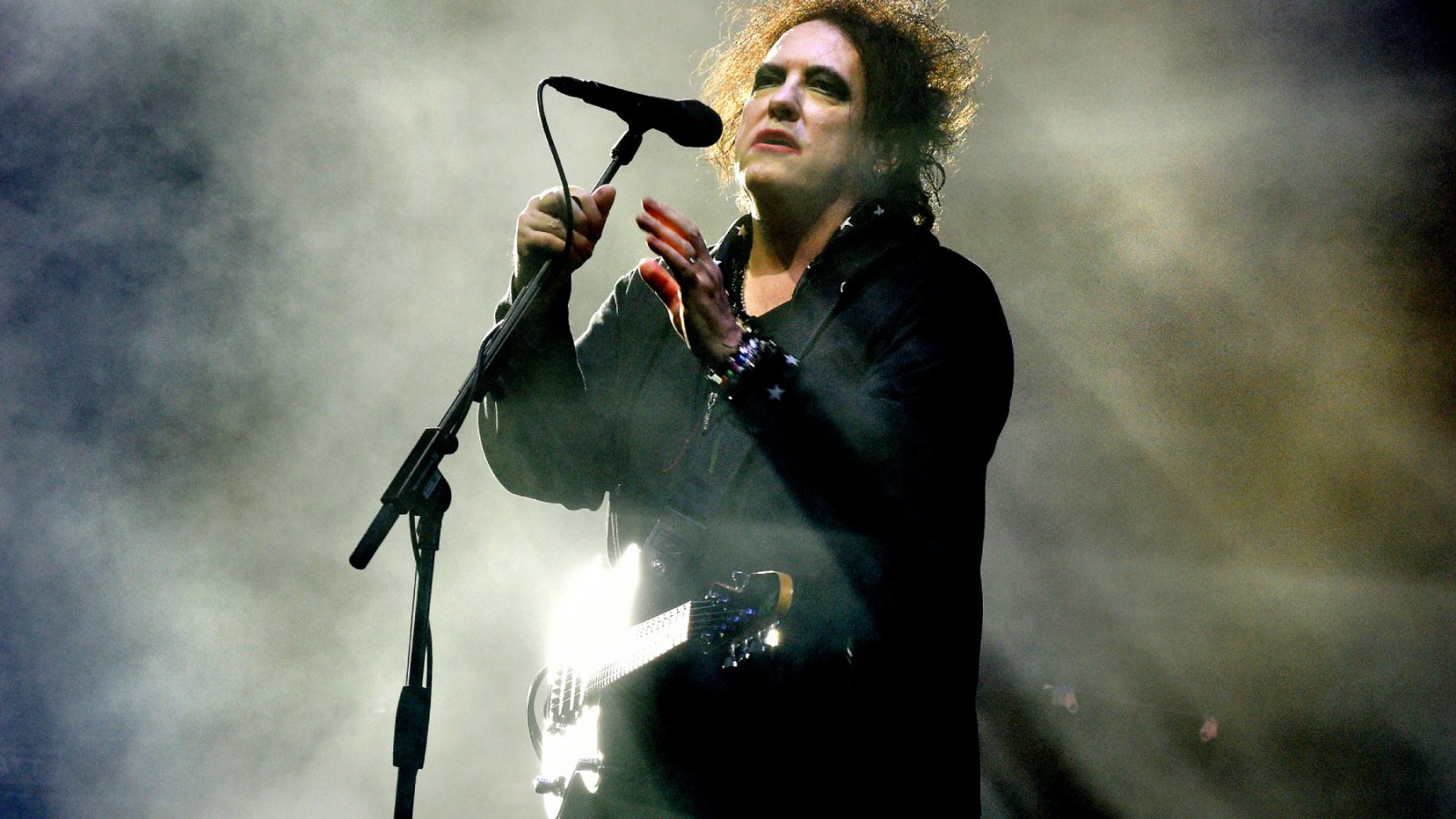 Ticketmaster Giving Partial Refunds to The Cure Ticket Holders After 'Unduly High' Fees
Ticketmaster will be supplying ticket-buyers for the Cure's recently announced U.S. tour with partial refunds, following a controversy on Wednesday over fees that the group's frontman Robert Smith said had him "sickened."
The refund, which Smith announced Thursday on Twitter, comes a day after the Cure's tickets first went on sale. Fans were once again airing grievances at Ticketmaster over high ticketing fees, along with tech issues they said prevented them from purchasing tickets. Some buyers who'd purchased tickets for as low as $20 per seat posted screenshots detailing that the fees were higher than the tickets themselves.
According to Smith, those who purchased tickets from the lowest price range will get $10 back. Everyone else will get $5.
"After further conversation, Ticketmaster have agreed with us that many of the fees being charged were unduly high, and as a gesture of goodwill have offered a $10 per ticket refund to all verified fan accounts for lowest ticket price ('ltp') transactions," Smith wrote on Twitter. "And a $5 ticket refund to all verified fan accounts for all other ticket price transactions, for all Cure shows at all venues."
It isn't immediately clear when, if ever, Ticketmaster has taken such a step before, but it comes in part to how vocal Smith has been on the band's desire to keep tickets affordable for fans. Prior to the on-sale, the Cure had taken significant measures to try to ensure fans were paying face value for their tickets. They declined to use platinum or dynamic pricing to prevent prices from skyrocketing on the primary market, and they made their tickets non-transferable so scalpers couldn't easily hike prices on the secondary market.
The Cure's strategy comes at a time of heightened discussion around the ticketing marketplace. For years, and since the much-bemoaned on-sale for Taylor Swift's Eras tour in November, Ticketmaster and its parent company Live Nation Entertainment have seen significant criticism from music fans as well as regulators who've questioned if the company has a monopoly over the live music business.
The company faces an ongoing DOJ investigation and was heavily questioned during a senate judiciary hearing in January. Live Nation has denied the monopoly claims. Since February, the company has grown more active in pushing for ticketing legislation it says would empower artists and limit strategies from scalpers. (Secondary sites have pushed back on the effort, which they claim was finger-pointing to avoid changes that would remove some of Live Nation's pull in the industry.)
In a series of tweets on Wednesday following frustration from fans, Smith took aim at scalpers as well as the dynamic pricing strategy, calling the latter a "scam" and noting that artists have a choice to participate in it.
The customer screenshot that went viral detailed both service fees from Ticketmaster, as well as a facility charge that the venue sets. (In this case the venue was neither owned nor operated by Live Nation.) Those fees combined made the fees higher than the ticket price itself.
"I am sickened as you all are by today's Ticketmaster fees debacle," Smith wrote in a subsequent tweet. "To be clear: the artist has no way to limit them. I have been asking how they are justified. If I get anything coherent by way of an answer I will let you all know."
Beyond the refund, Smith wrote that he would let fans know about ticket availability for Friday's sale when he had more information.