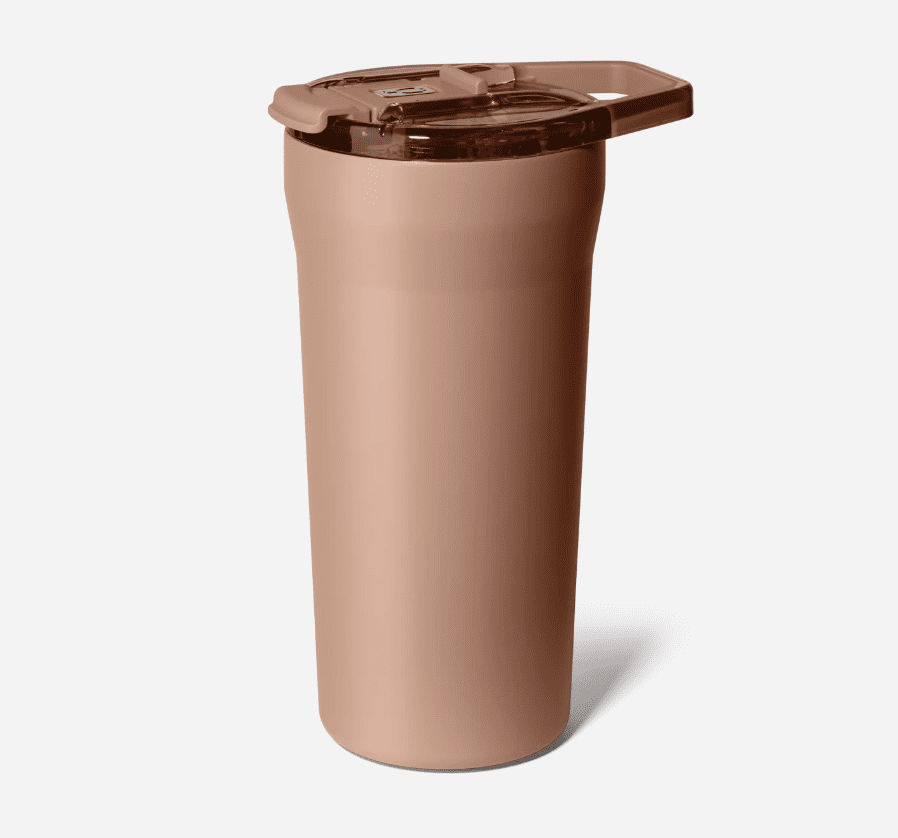 This Trendy Travel Mug Lets You Make Pour-Over Coffee On the Go
If you purchase an independently reviewed product or service through a link on our website, Rolling Stone may receive an affiliate commission.
Whether you're in need of a caffeine fix at the music fest's campsite or trying to avoid spills on your morning commute, the right travel mug can make or break your morning coffee routine. That's where the BrüMate Pour Over mug comes in, an all-in-one portable coffee system that makes it possible to brew pour-over coffee on the go.
That might sound a lot more hassle than it's worth, but brewing a barista-worthy cup couldn't be easier — and you don't need to Google "nearby coffee shops" to get it either.
Buy BruMate Pour Over Mug at $44.99
Here's what sets it apart from the travel mug competition: The BrüMate Pour Over System features an insulated tumbler, plus a Nesting Pour Over Cup, which turns your mug into a 20-ounce, travel-friendly coffee maker.
To get started, add one of the company's included custom filters to the Nesting Cup, add a little bit of near-boiling water, then pour in your ground coffee. After slowly adding more water using a travel kettle (or a camping pot), you can simply remove the Nesting Cup and attach the leakproof lid. It's that easy that get better-tasting coffee on a trip — so long as you have access to hot water and a grinder when you're on the road.
Even if you're at home, BrüMate's Pour Over system ensures you'll have a cuppa ready to go in minutes (and cuts down waste if you don't want to make an entire pot of coffee).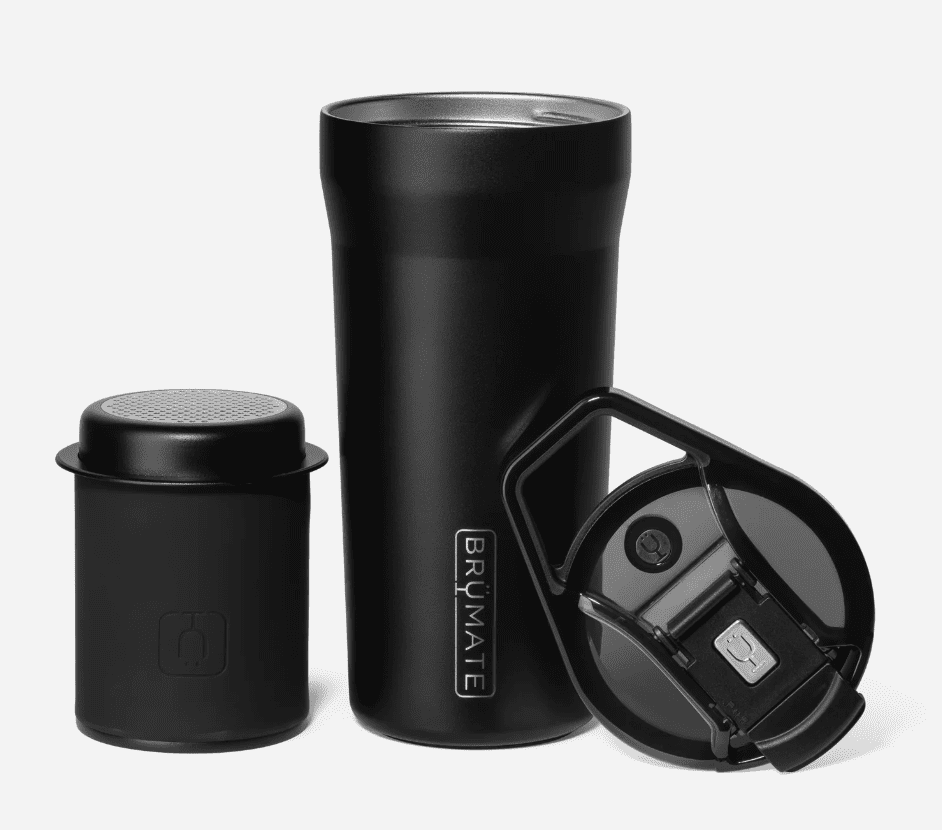 Buy BruMate Pour Over Mug at $44.99
According to BrüMate, the Pour Over can keep your coffee at a hot temperature for up to six hours — more than enough time to enjoy on your commute without needing to reheat it once you get to your desk. On the flip side, the thermos can also maintain an ice-cold drink up to 24 hours, making it an early contender for an essential once tailgating season rolls around again.
As far as brewing your best cup of joe goes, the brand explains you'll want to grind your coffee to medium coarseness before you add it to your filter.
Once you're done drinking your coffee, you don't have to worry about cleanup either — you can simply throw the Brümate Pour Over on the top rack of your dishwasher so it's ready to go for your next caffeine-needed trip.
Available in a dozen different colors, the Pour Over retails for $44.99, and comes with 10 biodegradable filters (which you can stock up on here).
Buy BruMate Pour Over Mug at $44.99
For more coffee gear must-haves, check out our guides to the best smart mugs, plus the best coffee makers to upgrade your brewing game at home.