These Rare Pink Floyd Prints Are Now Available From $149 As Part of New Photography Drop Online
If you purchase an independently reviewed product or service through a link on our website, Rolling Stone may receive an affiliate commission.
March 1 marked 50 years since Pink Floyd's seminal album, Dark Side of the Moon was released, and there are a numbers of ways that the band is marking the anniversary.
One of them, is the release of a 2CD/2LP/2-Blu-ray The Dark Side of the Moon 50th Anniversary deluxe box set, which is already selling out online.
The band is also releasing a special hardcover book to commemorate the occasion, which promises rare and never-before-seen photographs of the band, along with the original artwork for the now-iconic album.
Buy Pink Floyd: The Dark Side Of The Moon… $48.00
If you want more Pink Floyd imagery, you'll want to check out the latest release at Sonic Editions, a site that doubles as an online gallery of sorts, offering limited-edition photographs and prints of Pink Floyd, Elvis, The Rolling Stones and other notable acts.
You can purchase rare framed Pink Floyd prints on Sonic Editions starting from just $149 for a 14 x 11-inch print (the prints go all the way up to a 40 x 33-inch size). Every print is numbered and comes with a certificate of authenticity.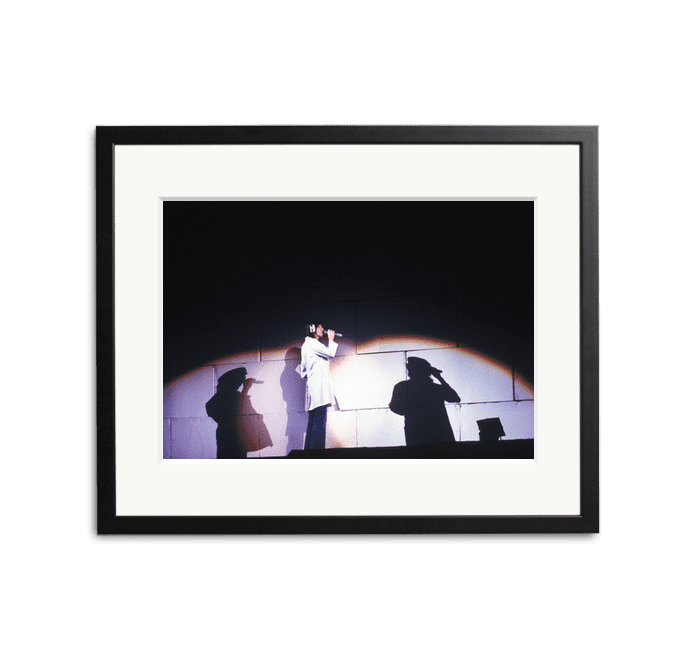 The above print is taken from a photograph of Roger Waters performing during "The Wall" concert tour at Nassau Coliseum in Long Island, NY in 1980. This print is only being released in an edition of 450.
The below frame print, meantime, captures the group members boarding a Japan Air DC-8 jet airliner that was chartered by Pink Floyd to take the group and their equipment to Japan for a 12-day tour in 1972. This print is released in an edition of 495.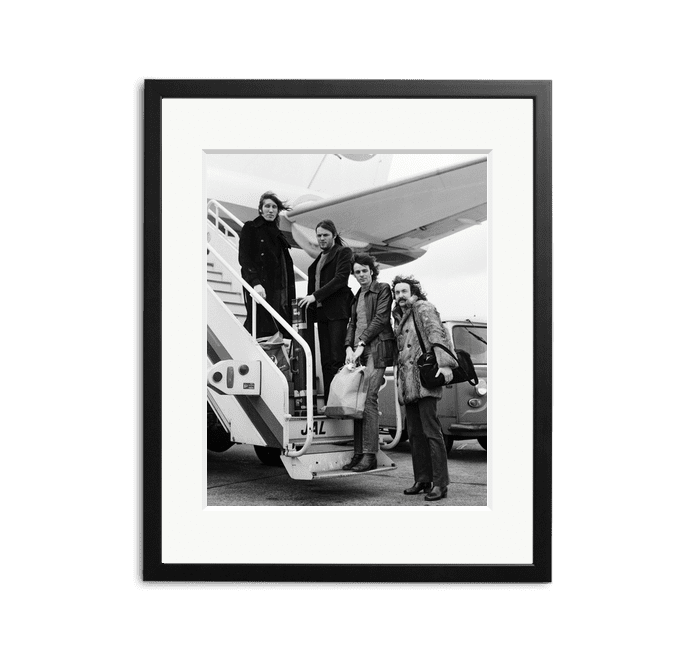 Buy Pink Floyd Goes to Japan Print $149+
Other pieces in the Pink Floyd Sonic Editions collection include a black and white photograph of Nick Mason in his Aston Martin vintage racer in 1986; a full-color print of David Gilmour on stage with his guitar; and an image of "Pink Floyd's Pig" — the 40-foot long inflatable pig that was suspended between two chimneys at Battersea Power Station in London, during a photoshoot for the cover of Pink Floyd's 1977 album, Animals.
See the full Pink Floyd art and photo collection online at SonicEditions.com.