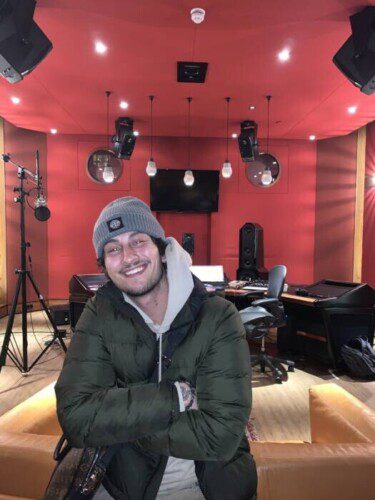 The Rise Of Trapsino – A Musician With No Cultural Barriers
Trapsino is a talented musician who is making his way to the top through hard work and dedication. He was born and raised in a small town in Italy. Trapsino, who is currently residing in Rotterdam, Netherlands, is an expert at captivating his audience with upbeat music. He started out making Italian music when he was young, but he switched to making English music four years ago, which made him even more popular. His music today is a mix of the two languages because he speaks both languages every day and has developed a style that transcends cultural boundaries. Trapsino's music is influenced by both Southern and Northern Italian musicians as well as East and West Coast American rappers.
Trapsino gained a lot of experience and exposure working with well-known artists like Vendetta, which he uses to create original music to attract listeners. His music is quirky and profound at the same time; it's loud and upbeat at the same time. the sort that makes you want to let go of control. With his outrageous music, Trapsino is out to conquer the world, and he won't stop until he reaches all of his objectives. Trapsino is rapidly ascending the music industry thanks to his dedication and enthusiasm for his craft.
Trapsino describes the sound of his music as a blend of Pop Trap, Trap, and R&B. Trapsino wants to create music that makes people feel like they are at home, and he is heavily influenced by the music of iconic artists like Jay Critch, PnB Rock, and Lil Uzi Vert. Trapsino finally found his own distinct style after releasing his first solo EP, Love Won't Last, in December 2022. This discovery has nothing to do with the current lack of originality in mainstream music. Trapsino has a long list of upcoming projects lined up and is ready to dominate the music industry quickly. So be careful!
© 2023, Tedfuel. All rights reserved.