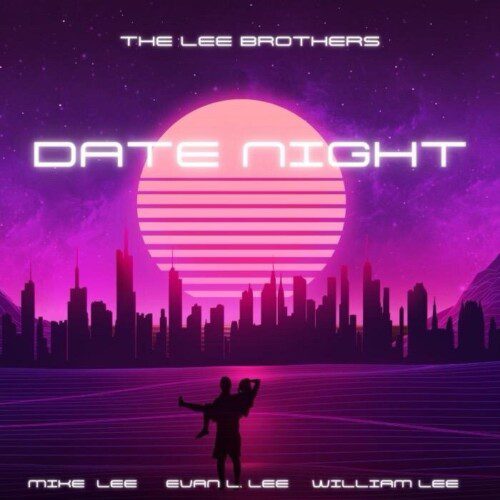 THE LEE BROTHERS, "DATE NIGHT" IS PUTTING THIS GROUP OF TALENTED BROTHERS ON THE MAP
From Indiana, a new set of actors, singers and song writers are ready to impact the world with God's messages of life- changing hope and peace. Here are the Lee Brothers, three talented young men of God with many talents. With all their talents, there's one that is their favorite to do together; a unique and special way to connect to god; creating music that uplift everyone around them using the words of god.
As with the main passion of music; during the day Mike Lee is a family man with entrepreneurial aspirations that has had great success thus far. Mike Lee is the founder and CEO of Agile Management; a project management software that is one of a kind. Mike is also an author, musician and music producer.
The second brother of the Lee brothers is nothing short from just as phenomenal as the first. William Lee also has his own company, which is a nonprofit organization; Guiding Light Inc.; focusing on providing clothing and nutrition to his local community during holidays. Will is also a head coach and fitness specialist for Rocksteady Boxing Headquarters; a worldwide program that assists a high population of people with Parkinson's.
And there we have it, your Lee Brothers… but let's not forget one second of the third brother. Evan Lee helps you see the world through the lens and his pen. Through his business, E. Lee Vision LLC, Evan is an incredible photographer, script writer and video editor as well as a dancer, recording artist and occasional model.
Watch out world; forget the Antetokounmpo brothers; the Lee brothers are here to stay. As they strongly believe, nothing is impossible as long as you keep God first. The example of living out your dreams through the arms of the man above.
Listen to "Date Night":
https://theleebrothers.hearnow.com/date-night#nt_settings?fbclid=PAAaZ1E1d73uh3A2_gO3X_BZS70yXobpovcM7ecHdWBVrvOWN8WQqA8Is_Osk
© 2023, Logan. All rights reserved.