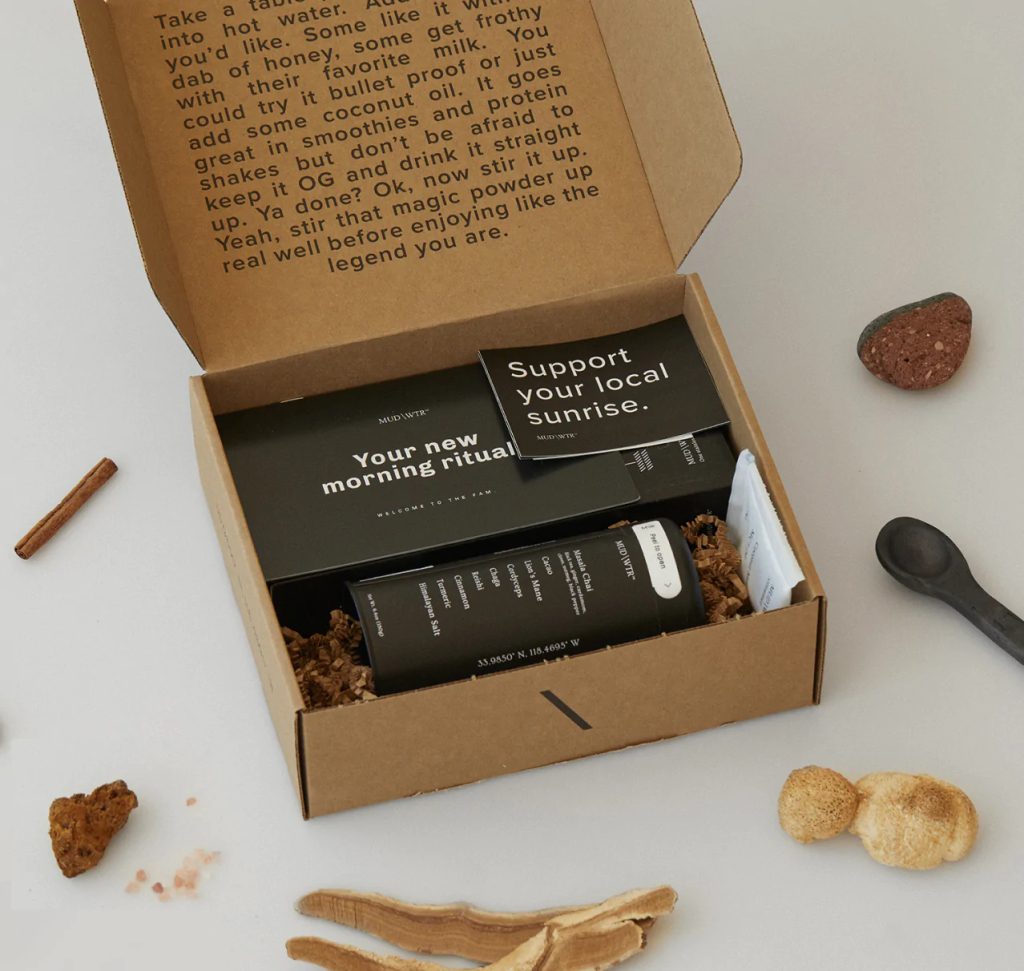 'The Last of Us' Fungus Won't Make You a Zombie. Here's How the Mushrooms Might Actually Make You Healthier
If you purchase an independently reviewed product or service through a link on our website, Rolling Stone may receive an affiliate commission.
If you've been keeping up with The Last of Us, you're no doubt familiar with (or scarred by) the series' depiction of cordyceps; the tentacle-y super-fungus that turns humans into "infected." But, outside the fictional world of The Last of Us, cordyceps don't turn humans into zombies. In fact, it might make us healthier.
Cordyceps has been used in Traditional Chinese Medicine for centuries, and, recently, the fungus has started popping up all over the health food world, promising benefits from improved physical performance to sustained mental energy. And, according to studies, cordyceps' health benefits could be very real.
Related: The Best Mushroom Coffee Brands
Below, we've outlined what cordyceps is, why it won't turn you into a zombie, and some of the best cordyceps products to try if you want to start reaping the fungus' benefits.
What Is Cordyceps? Can It Infect Humans?
Broadly, cordyceps is a genus of ascomycete fungi — most of which are parasitic. But you don't have to worry about cordyceps (or any other fungi) infecting humans, as it does in The Last of Us. For one, "fungi have a hard time infecting humans (and many warm-blooded animals) because fungi haven't adapted to specifically infect us," says Matt Held, Senior R&D Manager at MUDWTR, which makes coffee alternative products infused with cordyceps and other fungi.
Some species of cordyceps do infect insects, turning the insect into something like a "zombie" that helps the fungus become mobile and reproduce. For example, Held explains how the species Ophiocordyceps attaches to carpenter ants, takes control of the ant's body, and moves the ant into position to spread Ophiocordyceps among the rest of the ant's colony. It's this ant-zombifying Ophiocordyceps that inspired the cordyceps of The Last of Us.
But, as Held points out, the cordyceps in the show are not the cordyceps that humans have been eating for centuries: "The name "Cordyceps" was how the ant-zombie mushroom was classified when the game developers romanticized the story," he says. "Since then, it's been reclassified as a DNA relative into the species Ophiocordyceps. Hard to blame the show for sticking with the Cordyceps moniker, but in reality, Cordyceps and Ophiocordyceps are now classified as different species."
What Are the Health Benefits of Cordyceps?
While ingesting cordyceps won't turn you into a zombie, it's likely to yield wide-ranging health benefits from immune support to improved memory to better physical performance through heightened oxygen intake.
Even compared to other healthy adaptogen mushrooms, cordyceps is a winner: "Cordyceps has the biggest umbrella of benefits out of all the mushrooms that I researched," says Austin Keen, a World Champion skimboarder, professional surfer, and co-founder of the cordyceps-infused protein bar brand VitaminBar.
Keen started utilizing cordyceps for its energy-boosting, brain-sharpening properties years ago, feeling an immediate difference during his high-intensity surfing and skimboarding sessions. "It's non-stimulant energy," he says. "You just feel a little bit more sustained and fueled, but you're not going to be up all night. It just allows your body to utilize the energy that you're putting into it."
The Best Cordyceps Products to Try Right Now
Want to give cordyceps a try? You're in luck. There are now some excellent brands offering high-quality cordyceps in tasty products. Below are some of the best cordyceps products to try right now, inducing coffee alternatives, protein bars, and capsules.
1. MUDWTR Mushroom Coffee
Promising to replace your morning cup of Joe, MUDWTR delivers an energy-boosting blend of cordyceps and other functional mushrooms like lion's mane, chaga, and reishi. The brand offers a range of solo products like mushroom matcha, as well as mushroom powders to boost your favorite drinks or food recipes. Plus, the powders actually taste good, so you'll look forward to your daily mushroom dose.
2. VitaminBar Protein Bars
VitaminBar founders Zach Broome and Austin Keen recently overhauled the plant-based, nutrition-rich recipe of their protein bar by adding a sizeable dose of cordyceps. The result is a snack that seriously boosts energy, instead of stunting it (like many filler-laden protein bars do). Besides the cordyceps, VitaminBar products have a short ingredient list of things like pea protein, nuts, seeds, and Vitamin B6. And, despite how healthy they are, the bars taste great too.
Buy VitaminBar (6-Pack) $19.99
3. Genius Mushroom Capsules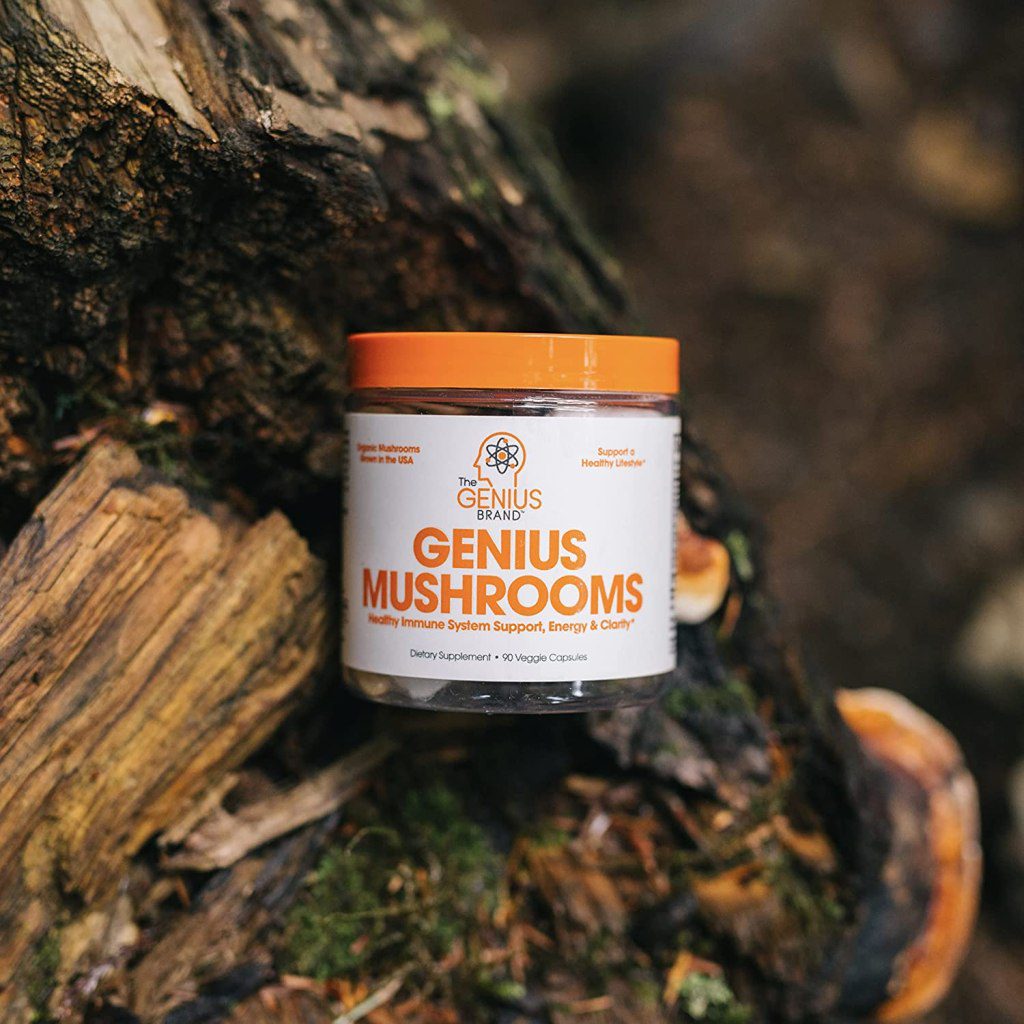 Another way to get your cordyceps fix is through mushroom capsules, such as these ones from Genius. Each capsule has 500mgs of cordyceps, lions mane, and reishi for better focus, more energy, and improved immune health. Genius suggests taking one capsule with water 20 minutes before a meal, three times a day.
Buy Genius Mushroom Supplement $21.95
4. Balanced Tiger Mushroom Protein Bars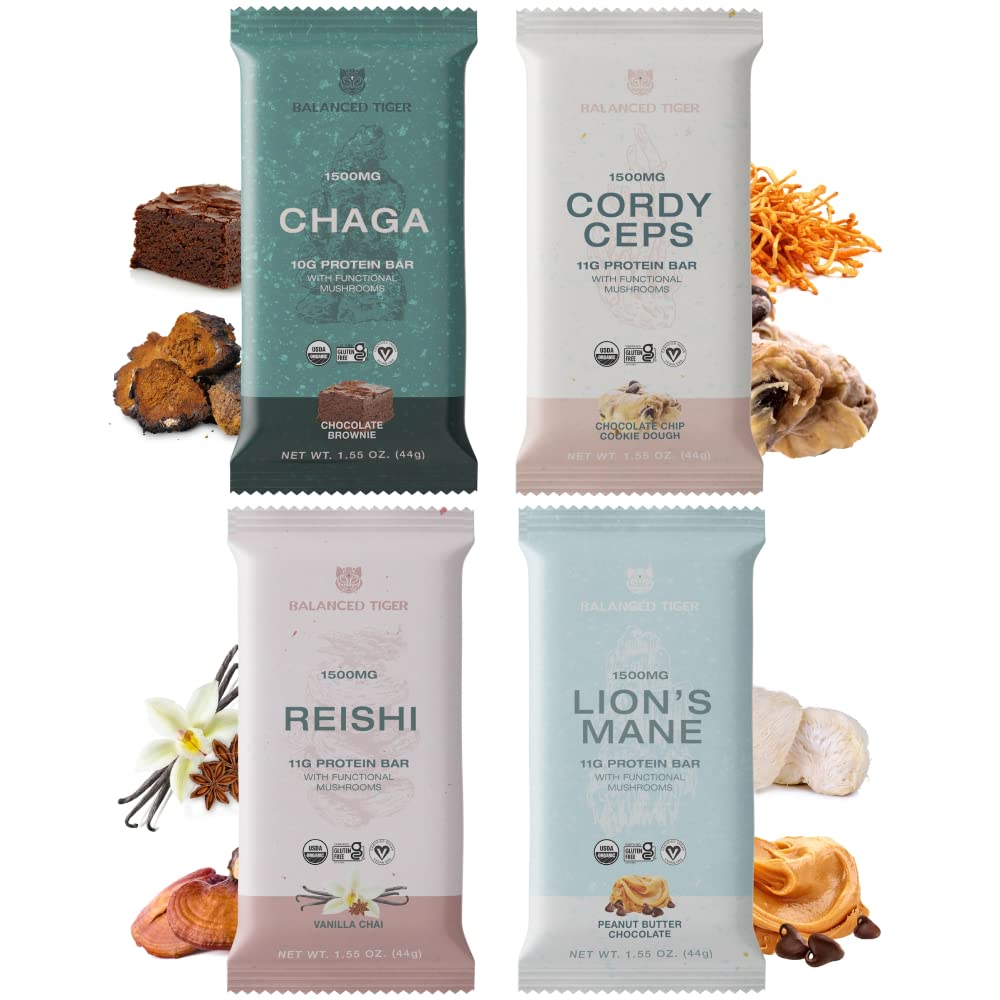 Another great mushroom consumable is these protein bars from Balanced Tiger. In addition to plant-based protein and natural sugar, each bar flavor has a different variety of functional mushrooms. In this 12-pack, available on Amazon, you'll get three cordyceps bars, three lions mane bars, three chaga bars, and three reishi bars.