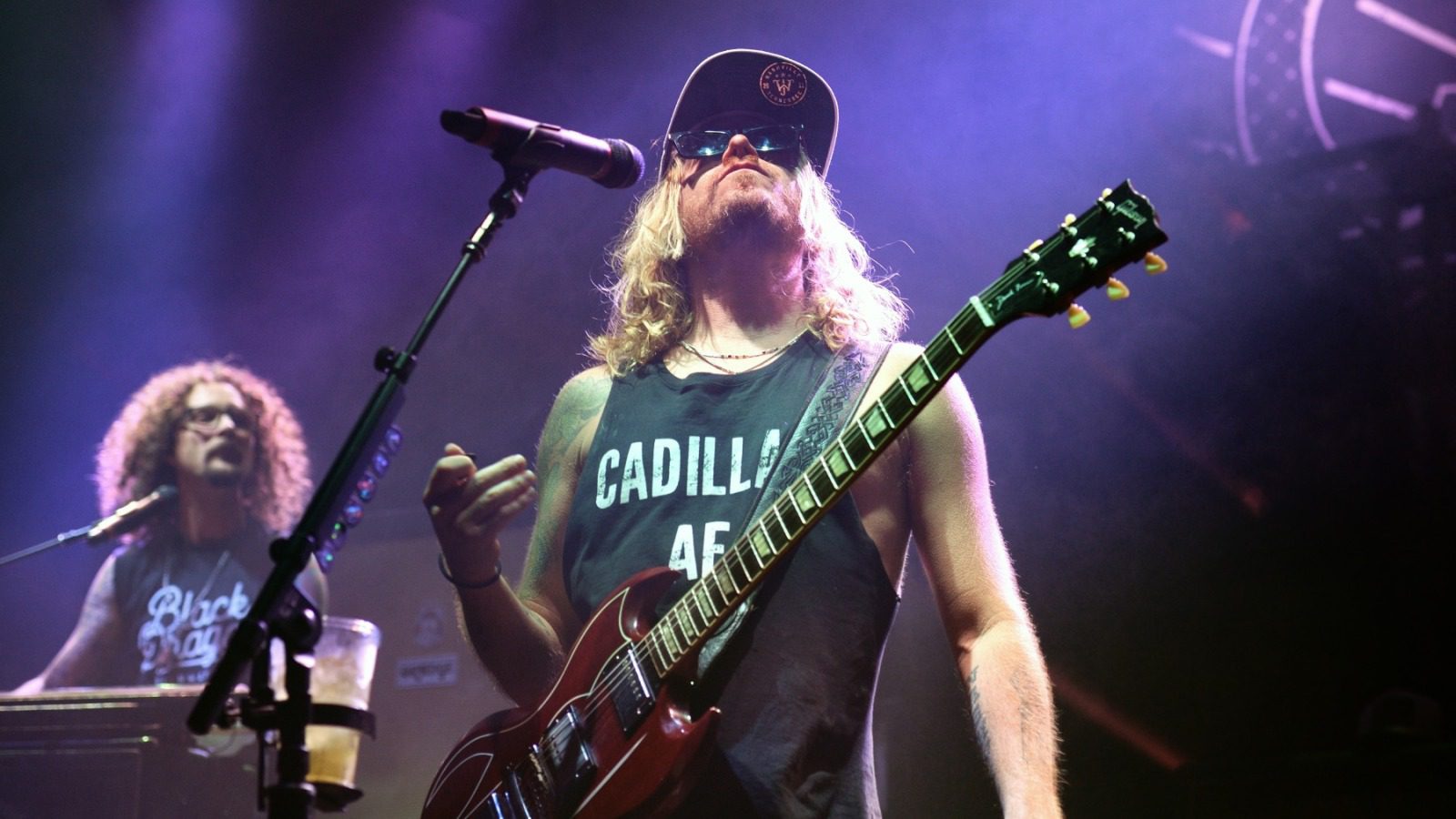 The Cadillac Three and Elvie Shane Knock You on Your Ass With New Collab 'Hillbilly'
The Cadillac Three enlist Elvie Shane and Old Crow Medicine Show's Ketch Secor for the Tennessee-Kentucky collab you didn't know you needed. "Hillbilly" mixes Secor's haunting fiddle with the grungy stomp of the Cadillac Three, all propelled by the moonshine drawls of Shane and TC3 singer-guitarist Jaren Johnston.
But while the Nashville born-and-bred TC3 are known for ragers like "Crackin' Cold Ones With the Boys" and "Party Like You" (as heard on Yellowstone), "Hillbilly" is more cautionary, warning about the pitfalls of pills, whiskey, and any other substance used to numb the pain. "Low on dopamine/reaching for a remedy/even though you know it means falling off the wagon," the Kentucky native Shane sings in his verse, before Johnston asks, "How you feeling on that hill, billy?"
It's particularly dark shit for the Cadillac Three, with an ominous hook that recalls the "hey, wait" rhythm of Nirvana's "Heart Shaped Box." Johnston and Shane co-wrote the song with Cadillac Three drummer Neil Mason.
"On the surface, 'Hillbilly' is a party anthem, but it hits differently than many of our songs because we're encouraging some introspection with this one," Johnston says in a statement. "It's a song about knowing where the line is and when you've gone too far. Sometimes you can live on the edge a little too long and you need to come back down from the high."
Adds Shane, "It's a cautionary tale about how easily you can fall into the trap of substance abuse coming from small rural towns like as the one I live in now."
The Cadillac Three, rounded out by Kelby Ray on lap steel, are perpetually on the road and will play Savannah, Georgia, and Charleston, South Carolina, this weekend on their Bandana Tour. Shane, meanwhile, released a do-or-die cover of the Rolling Stones' "Sympathy for the Devil," a track off an upcoming country tribute album to Mick, Keith, and the band.