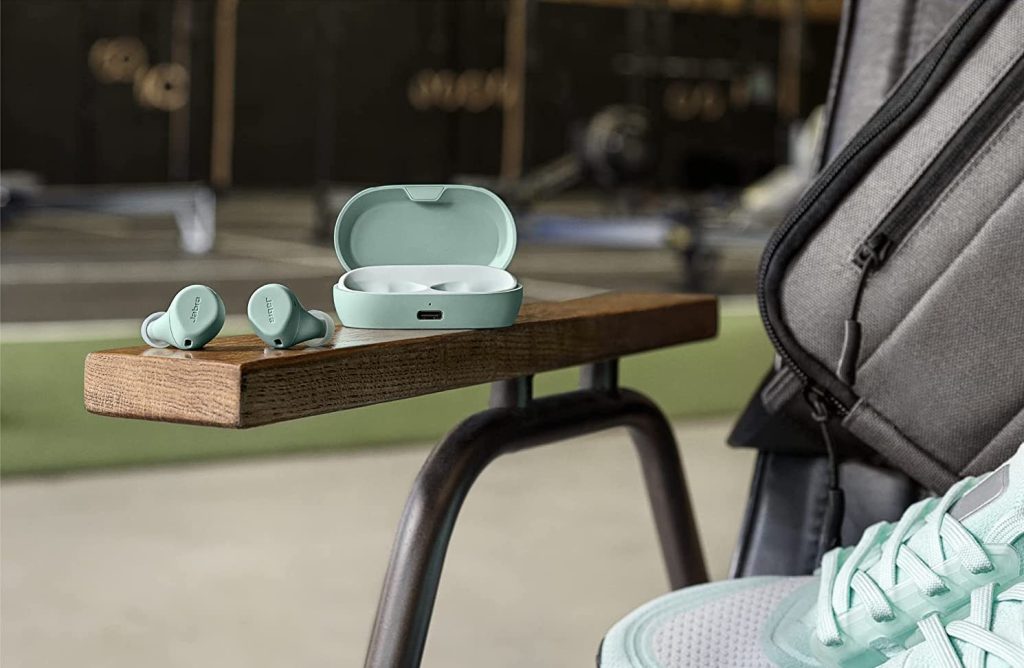 The Best Running Earbuds
If you purchase an independently reviewed product or service through a link on our website, Rolling Stone may receive an affiliate commission.
You already own a good pair of running shoes, moisture-wicking apparel and maybe those clip-on lights that let you run in the dark. Now it's time to invest in some of the best running earbuds too.
Whether you're a casual runner, or putting in some serious miles for training, experts say you want to minimize any distractions when you're hitting the road. The best running earbuds are purpose-built to do just that, staying comfortably locked in so you can shave your pace and up your mileage.
In This Article
What Are the Best Running Earbuds?
A Buying Guide for Running Earbuds
How to Pick the Best Running Earbuds for You
What Are the Best Running Earbuds?
We've found some of the best running earbuds that don't fall out, so you can stay connected and motivated throughout every run — whether you're approaching the finish line of the marathon or just taking your first few steps at the gym.
BEST OVERALL: Jabra Elite 7 Active Bluetooth Earbuds
EDITOR'S CHOICE: Bang & Olufsen Beoplay EX 
MOST COMFORTABLE FIT: Jaybird Vista 2 Sports Earbuds
BEST SOUND QUALITY: Bose Sport Earbuds
MOST VERSATILE: Apple AirPods Pro (2nd Generation)
BEST VALUE: Anker Soundcore Life A2 Earbuds
1. Jabra Elite 7 Active
Jabra is one of our go-to brands for earbuds, and they just released their latest and greatest piece of workout-minded tech: the Elite 7 Active earbuds. These durable earbuds boast an IP57 water-resistance rating, which means they'll easily withstand sweat and rain. The earbuds are also ergonomically-designed to stay put in your ear, whether you're sprinting, doing a HIIT workout or boxing. We've done full half-marathons with these earbuds without them falling out — and they were incredibly comfortable the whole time too.
Jabra's active noise cancellation technology (ANC) is powerful enough to block out everything from urban buzz to bad gym music, and a HearThrough mode lets you easily pay attention to your surroundings if need be. Taking calls on the run? Four microphones help your audio come in loud and clear while an "Acoustex" mesh blocks out annoying wisps of wind.
Sound quality is great too, with full, detailed audio, and you can even customize the audio settings to your liking using the Jabra Sound+ app. Battery life is strong — eight hours on a single charge and up to 30 with the included charging case.
With the Elite 7 Active, you get a pair of smartly-designed earbuds that will hold up to your toughest workouts without letting you — or your music — down.
Buy Jabra Elite 7 Active $139.99
2. Jaybird Vista 2
Small, lightweight and surprisingly rugged, Jaybird's Vista 2 earbuds are some of the best running earbuds on the market. One of the earbuds' standout features is security, thanks to interchangeable gummy ear tips and curved fit-wings. In other words, the Vista 2s are highly unlikely to fall out — no matter what you're doing.
With IP68 waterproofing, the earbuds can handle large amounts of sweat, rain or dirt. You also get solid active noise cancellation, and six-millimeter drivers deliver high-quality sound. Lastly, despite their small, streamlined build, the Vista 2s have impressive eight-hour battery life, plus 16 more with the included charging case.
Those these came out a few years ago, we still find ourselves reaching for our Jaybirds whenever we're going on a run. Don't just take our word for it: hundreds of top athletes use Jaybird earbuds, including NBA star Jimmy Butler, U.S. long distance runner Des Linden, and more.
3. Bose Sport Earbuds
With these new Sport earbuds, Bose has massively improved on the previous generation's bulkiness. Sleek and secure, the Sport 'buds come with comfortable fit-wings and three interchangeable ear tips. As expected from Bose, you also get stellar sound quality from high-efficiency drivers.
Another feature we like about these Bose earbuds is their intuitive touch controls, which only require swipes and taps to pause, play, adjust volume and take calls. Plus, there's no need to worry about water or sweat as the Sport earbuds are IPX4 water-resistant.
But where Bose really jumps ahead of the pack is with its audio quality — when it comes to running earbuds, brands often sacrifice good sound performance for durability and comfort, but with Bose, you don't have to pick.
Buy Bose Sport Earbuds $129.00
4. Apple AirPods Pro (2nd Generation)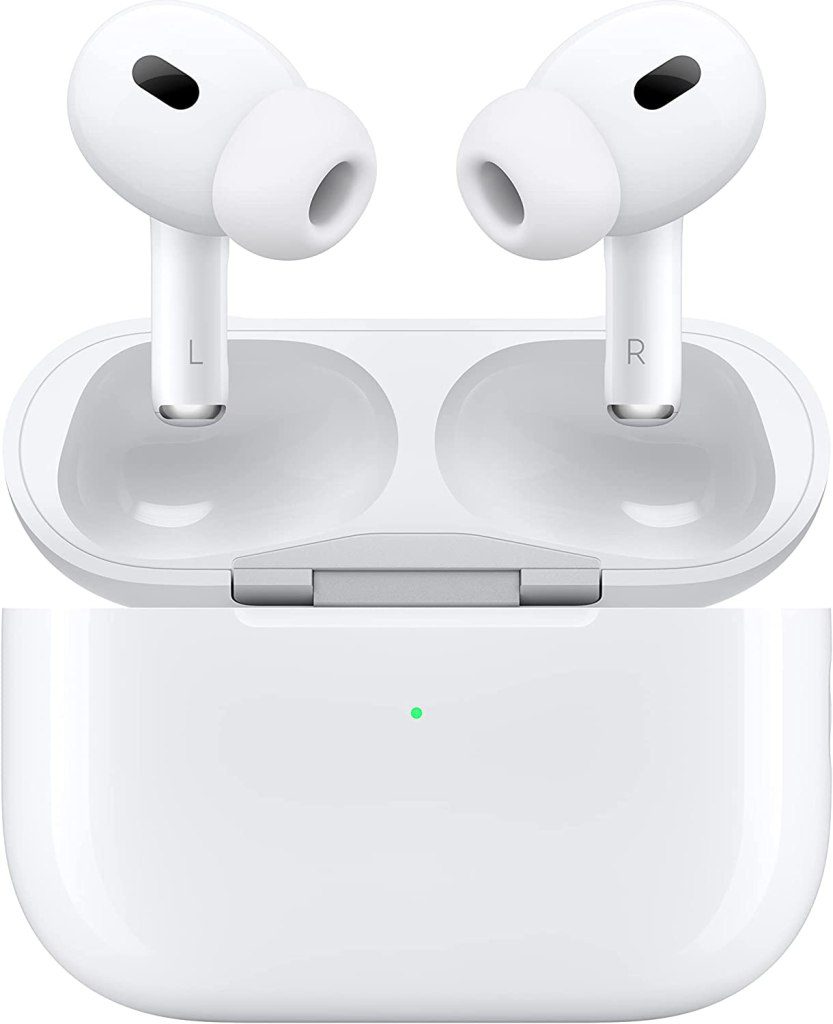 Apple's best-selling AirPods Pro are great for work or listening to music, but they also make for some of the best running earbuds around. In our testing, the gummy silicone tip almost never falls out — even more surprising because the AirPods Pro are so lightweight (just in case, Apple includes four earbud tips for you to find your best fit).
One big upgrade with the 2nd-generation AirPods Pro is improved audio and better performance thanks to Apple's H2 chip, which allows for more intuitive, immersive sound. Battery life is also much-improved, with up to 30 hours of listening time with the included wireless charging case.
While previous models of Apple earbuds were always water-resistant, both the earbuds and case on the AirPods Pro (2nd Gen) are IPX-rated for water and sweat resistance. Apple has always made great earbuds for music, but with the AirPods Pro 2, they've made a great pair for fitness as well.
Buy Apple AirPods Pro (2nd Generation) $234.95
5. Soundcore Life A2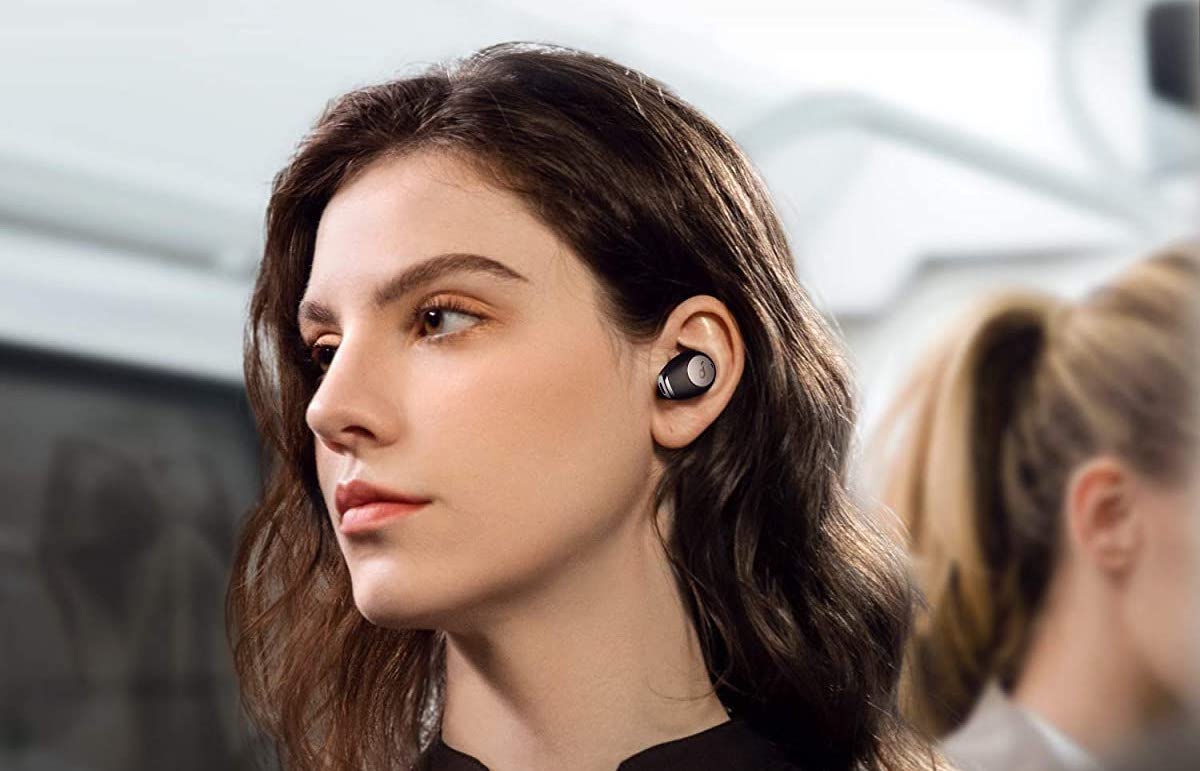 Soundcore's Life A2s headphones are a good all-around pair of earbuds for runners with exceptional battery life.
The true wireless earbuds come with four sizes of eartips (XS, S, M, L, XL) and three sizes of ear wings (S, M, L). Having earbuds that fit properly is important because having a loose seal around your eardrum will dramatically reduce the quality of the earbuds' bass performance.
The Soundcore Life A2s are IPX5 water resistant, which means they can handle sweat (or a run in the rain) without being damaged.
Three features help the Soundcore Life A2s stand out. The first is their battery life: Soundcore says these earbuds get up to seven hours of music playback per charge (two more than the AirPods Pro) and an additional 23 hours thanks to their battery case. The earbuds support fast charging, so 10 minutes in their case gives you an hour and a half of playtime.
Second, these earbuds support active noise cancellation, which uses their microphones to block up to 90% of noise. This can help you block out gym noise to focus on your workout. Finally, you can adjust the way the Life A2s sound in Soundcore's app (iOS and Android) by tuning their EQ to suit your tastes. This ensures the earbuds will sound good to your ears.
6. Bang & Olufsen Beoplay EX Earphones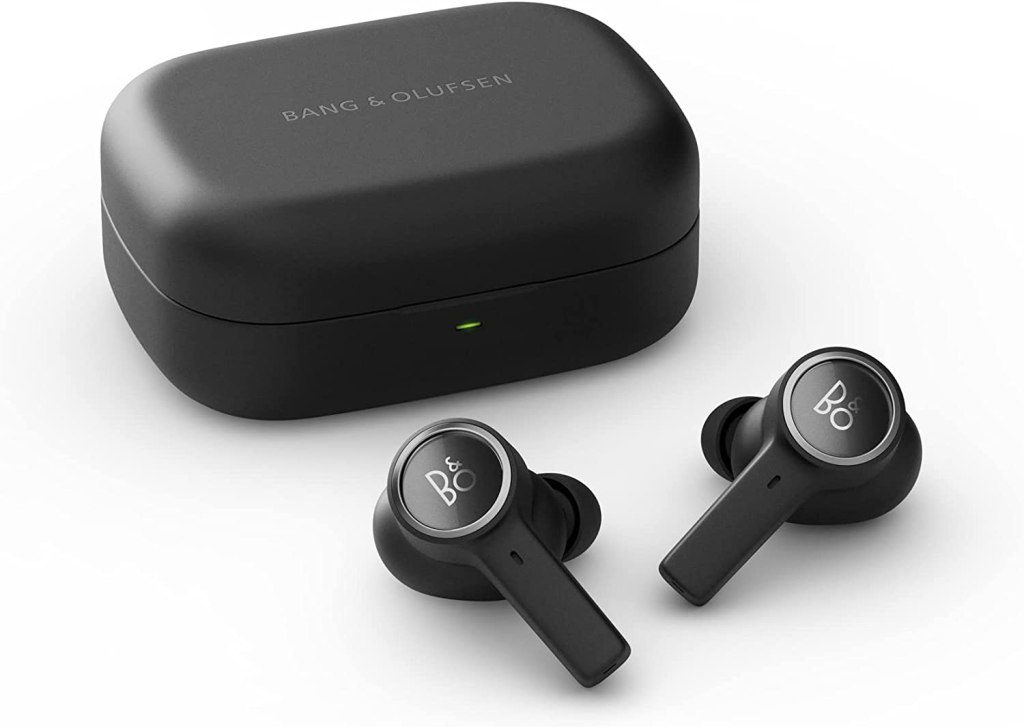 A truly deluxe option for runners who want the best, Bang & Olufsen's EX earphones are at the cutting-edge of totally wireless earbuds.
Its clean lines and sophisticated looks belie a ton of performance-minded features: waterproof construction, active noise cancellation and up to seven hours of battery life on a single charge.
Bang & Olufsen says it's applied its "signature sound" to the EX, which is high praise. The company's headphones and speakers are well regarded in the audiophile world, so if you're looking for earbuds for running and general music listening, they're the right choice.
While their earbuds have struggled with their waterproof rating in the past, the newest generation of the EX is rated a solid IP57. That means its dust-proof, splash-proof, and sweat-resistant, and can hold up to light rain with ease.
Buy Bang & Olufsen Beoplay EX Earphones $333.17
How to Pick the Best Running Earbuds: Buying Guide
Generally, the best running earbuds should be lightweight and secure (i.e. not falling out if you sprint), as well as resistant to sweat, unexpected wind and rain. But there are a few other factors to consider while shopping; here's what else you should know.
Style and Fit: The best running earbuds come in three styles: in-ear, behind-the-ear, and totally wireless. All three are designed to stay in your ears, but each has a unique fit.
In-ear earbuds are similar to the ones most people use to listen to music casually. The difference is that they come with "fit-wings," a tiny, curved piece that slides into the ridges of your ear, keeping them secure while you move. They're light, unobtrusive, and connect to one another via a cable.
Behind-the-ear earbuds have a clip that wraps around the back of your ear for additional stability. They're a little heavier than in-ear earbuds, so you'll notice them more. They also connect to one another via a cable.
Totally wireless earbuds have the in-ear style, but connect to one another without a cable; they're lighter, but sacrifice battery life and may have a flakier connection.
Battery Life: If you're going out for a long run, you'll want a pair of earbuds that won't die in the middle of it. Earbuds are smaller than other styles of headphones, which means they have smaller batteries (especially totally wireless pairs), but our choices last for at least five hours per charge. The latest and best wireless earbuds offer quick charging capabilities, so you can get a battery boost in as little as 15 minutes.
IPX Rating: An electronic's IPX rating signifies how resistant it is to dust and water. All of the earbuds on this guide have at least an IPX6 rating, which means they're dustproof, sweatproof, and water-resistant.
Bluetooth Chipset: Running involves a lot of movement, so we chose earbuds that support Bluetooth 5.0. It's a new wireless standard that's battery friendly, and creates a strong connection between your earbuds and phone.
Audio Quality: The purpose of wearing earbuds while you run is to distract you from the pain of cardio, but that shouldn't come at the expense of being able to enjoy your music. All our picks deliver rich, full audio — even while you're on the move.
How to Find the Best Running Earbuds for You: What the Pros Say
"When it comes to earbuds for running, having the clearest quality sound isn't always the most important," offers Blake Raymond, an L.A.-based fitness professional and avid runner, who just completed five marathons over the past year. "You want to have clear audio, but you don't necessarily need to hear every note in the song. Instead," he says, "you want to make sure you find comfortable earbuds you can sweat in, that won't fall off while you're moving, or lose connectivity."
While over-the-ear headphones are easy to adjust, it takes a little more work to find earbuds that fit properly. "If you're running, you don't want to be hearing the thump of the pavement, or the earphones bouncing on your ear," Raymond says. "Look for a brand that offers interchangeable sizes so you can adjust the earbuds for the best fit."
Other questions to ask, according to Raymond: "Do you want something around your neck or completely wire-free? Do you want complete noise-cancelling earbuds, or ones that allow a little bit of ambient sound?" While some people prefer that sensory awareness (so they can hear a car approaching, for example, or hear their trainer at the gym), Raymond says he enjoys a little bit of silence. "I'll just take one earbud out if I need to talk to someone, or if it's rush hour and I need to pay attention to what's on the street," he says. "That way, when my earbuds are on, I can focus on running and being completely in the zone."