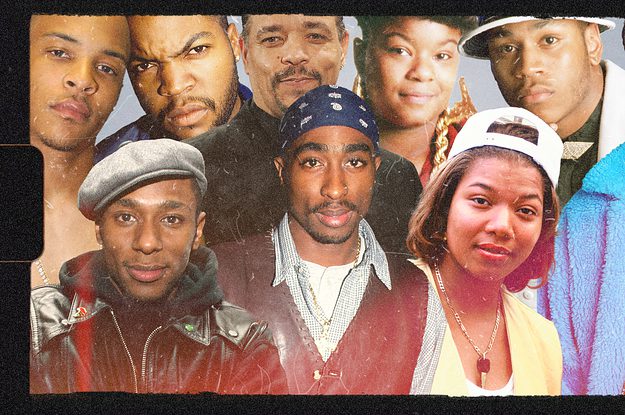 The Best Movie Performances From Rappers-Turned-Actors Over The Years
Sometimes it's hard to believe that Juice was Tupac's first starring role. However, the brief years he spent at a Baltimore performing arts high school alongside Jada Pinkett Smith, prepared him for the role of a lifetime. As Bishop, Tupac is the self-appointed captain of an uptown crew of knuckleheads. As Bishop's obsession with power begins to grow, he loses touch with reality and his friend circle. Even with so many funny moments and lines ("Just because you put syrup on shit, don't make it pancakes"), Juice is an incredibly serious film and Tupac's portrayal honestly makes you wonder if he's just acting.
Written and directed by film icon Ernest Dickerson, Tupac had a hearty script to bite into, but he eased in so effortlessly. Playing against Omar Epps, Jermaine Hopkins, Khalil Kain who already had strong starts to their careers, he did not at all feel like a rookie and honestly stole the show. The line delivery, intense eye contact, and silent, yet expressive moments are only something a skilled director and tapped in actor could create. Tupac went on to embody so many classic characters after this, but his haunting portrayal of Bishop will stick with you forever.