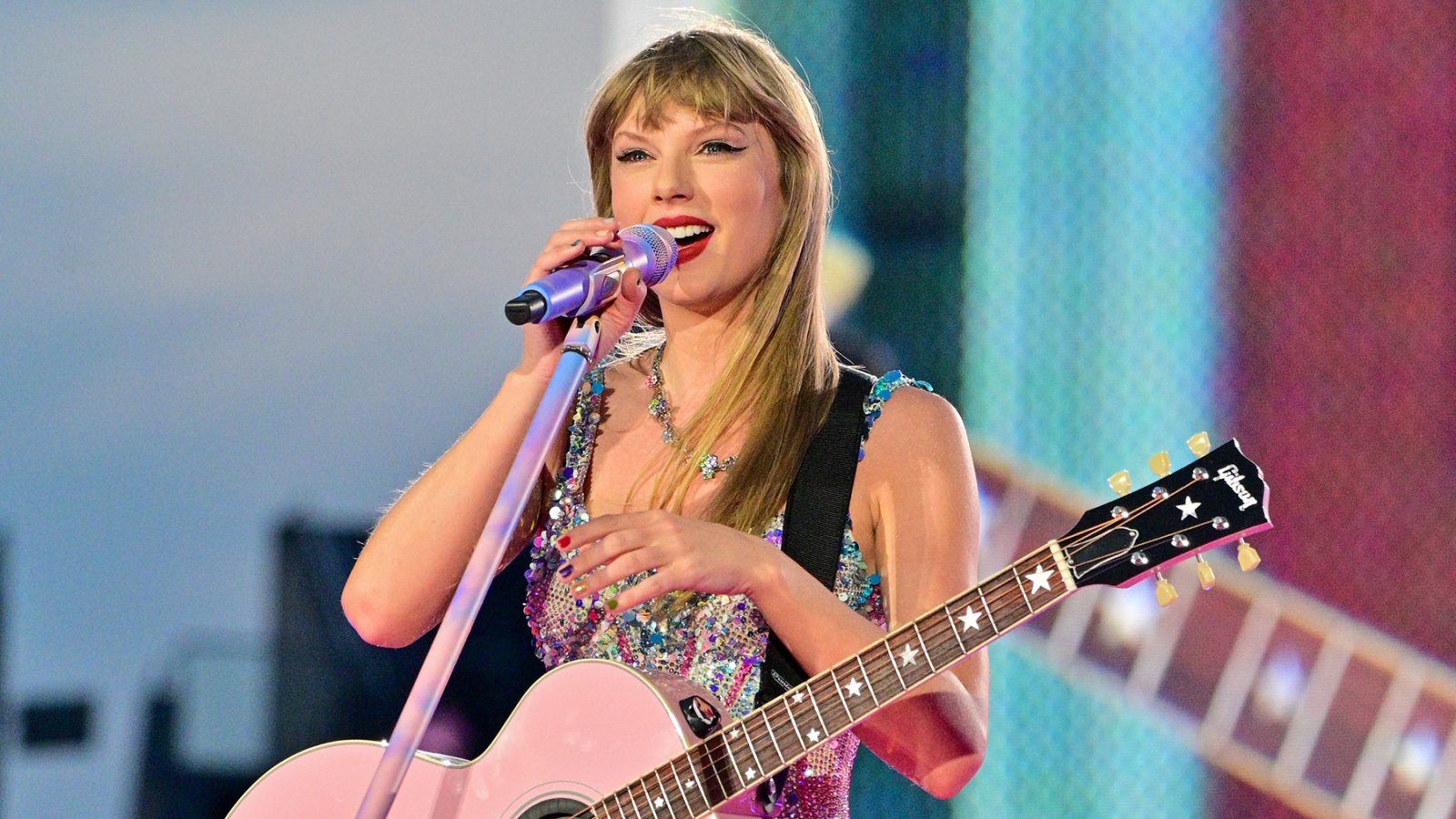 Taylor Swift Reflects on 'Most Magical' Hometown Eras Tour Shows
Taylor Swift is still riding cloud nine after spending the weekend performing in her hometown. On Tuesday, the singer shared some photos from her string of shows in Philadelphia as she reflected on performing during Mother's Day weekend.
"Philly was a dream, honestly. Playing three nights in the stadium I used to see on tv when my dad watched Eagles games every Sunday," she wrote. "The most magical 3 hometown shows a girl could hope for."
On Sunday, the final of three consecutive shows in Philly, the singer performed Fearless' "The Best Day," which she wrote for her mom. "I got to emotionally hobble my way through singing The Best Day for my mom on Mother's Day ?????," she added. "I love you all so much and am counting down the hours til Foxborough!"
It was a headline-making stop in Philadelphia this weekend for Swift after a clip went viral of the star defending a fan from a security guard while she performed "Bad Blood" on Night Two. It was unclear at the time the exact nature of the incident that forced Swift to step in, though attendees on social media were in agreement that her protests were aimed at a security guard who appeared to be overly aggressive with a female fan.
On Night One, Swift played Evermore's "Gold Rush" and Red's "Come Back… Be Here" as her surprise songs and took the time to address a lyric about the Eagles in "Gold Rush."
"I did see the debate about-I have a lyric that says, 'With my Eagles T-shirt hanging from the door,'" Swift said, per CBS News. "I saw some people wondering if it was the band, the Eagles, or the team the Eagles. And I love the band the Eagles, but guys, come on. I'm from Philly. Of course, it's the team."
She also shouted out Blake Lively and Ryan Reynolds' kids in the audience on Night One. The crowd was also filled with celebrities all three days.
Among the attendees in Philly across the three shows were Sabrina Carpenter, Bethenny Frankel, Gigi Hadid, Antoni Porowski, Jennifer Lawrence, Bo Burnham, Busy Phillipps, Nicole Kidman, and Keith Urban. (Oh, and of course, her apparent new beau, Matty Healy.)
As for the other surprise songs on her Philly stop: during Night Two, she played "Forever and Always" and 1989's "This Love." She did "The Best Day" and "Hey Stephen" for the final show, both from Fearless. Swift is next set to visit Massachusetts' Gillette Stadium on May 19.