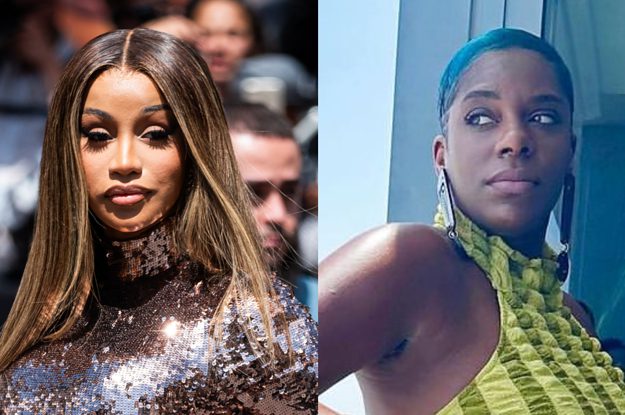 Tasha K Offers Cardi B $220,000 Quarterly Payments for Defamation Lawsuit Settlement
Tasha K has offered to set up quarterly payments of $220,000 to settle her defamation case with Cardi B. 
According to court documents obtained by XXL this week, the YouTube vlogger asked to set up a payment plan to handle the outstanding debt she accrued from the lawsuit. Earlier in the week, Tasha filed a Plan of Reorganization in her Chapter 11 bankruptcy filing, which figured out how Tasha would handle all the debt. 
Tasha's petition stated that she has about $50,000 to $100,000 in total assets, while she's sitting in $1 million to $10 million in total debt. Among her assets are a 2021 Chevrolet Silverado, home furniture, $500 worth of electronics, $2,500 worth of clothes, and two Louis Vuitton purses.
To settle the $3.8 million lawsuit with Cardi, Tasha will pay the rapper $222,000.00 in 20 quarterly payments. The 30-year-old artist has yet to respond to Tasha K's proposed payment plan but will get the chance to vote on its approval. Tasha's next confirmation hearing is set up for October 23 in Fort Lauderdale, Florida.
Cardi B may go through with the payment plan, especially given how aggressive she has been in getting her money from Tasha K. The Bronx native has gone as far as not even accepting Tasha's apology after the verdict was decided. 
Tasha K had a writ of execution filed against her in April of 2023, where the document signed off by Judge William M. Ray II stated Tasha K's property can be seized to recover the $3,868,753.47 that Cardi was awarded in 2022.