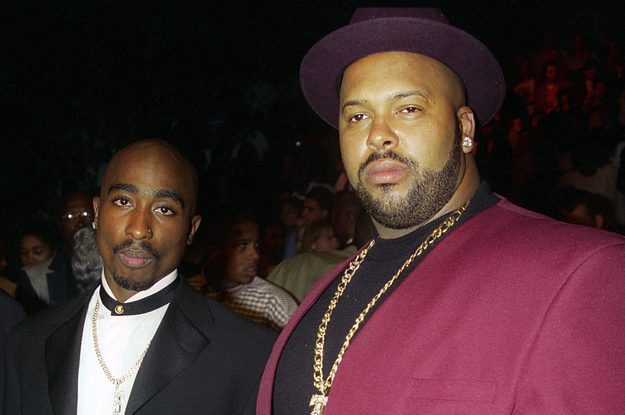 Suge Knight Says He Will Not Testify Against Keffe D in 2Pac Murder Case
Suge Knight will not testify against Duane "Keffe D" Davis, who was arrested and charged last week with one count of murder with a deadly weapon in connection to the 1996 fatal shooting of 2Pac.
Suge tells TMZ founder Harvey Levin that he was "surprised" to find about Keffe D's arrest, adding he never thought that day would come, but also did not want to see it happen. The Death Row Records co-founder mentioned his history with Davis, explaining that the two played football together and that despite their differences, he would not wish incarceration "on my worst enemy."
When Levin asked about the rumored involvement of Davis' late nephew Orlando Anderson, Suge brought up how he and 2Pac were the only ones in the car where the "California Love" rapper was killed, and neither one of them was going to talk about what happened on that fateful night.
"I never had nothing bad to say about Orlando because he wasn't the shooter," Knight added.
Levin lays out a possible scenario where Davis was aware of Anderson's revenge plot after being beaten up by 2Pac and his team, but Suge rejected the theory with a flat-out "no."
After initially believing he would not be asked to testify, Suge adamantly shut down the possibility, saying, "One thousand percent. I wouldn't go. I wouldn't testify. None of that shit."
According to TMZ, Knight and Keffe D are the only two people involved in the incident who are still alive.
In court documents obtained by legal affairs journalist Meghann Cuniff, the Clark County District Attorney's Office says Keffe D obtained the gun used "for the purpose of seeking retribution against Tupac."
2Pac's sister Sekyiwa Shakur responded to Keffe D's arrest by calling the moment a "victory," but also wanted to "reserve judgment until all the facts and legal proceedings are complete" since there were "multiple hands involved" in his murder.