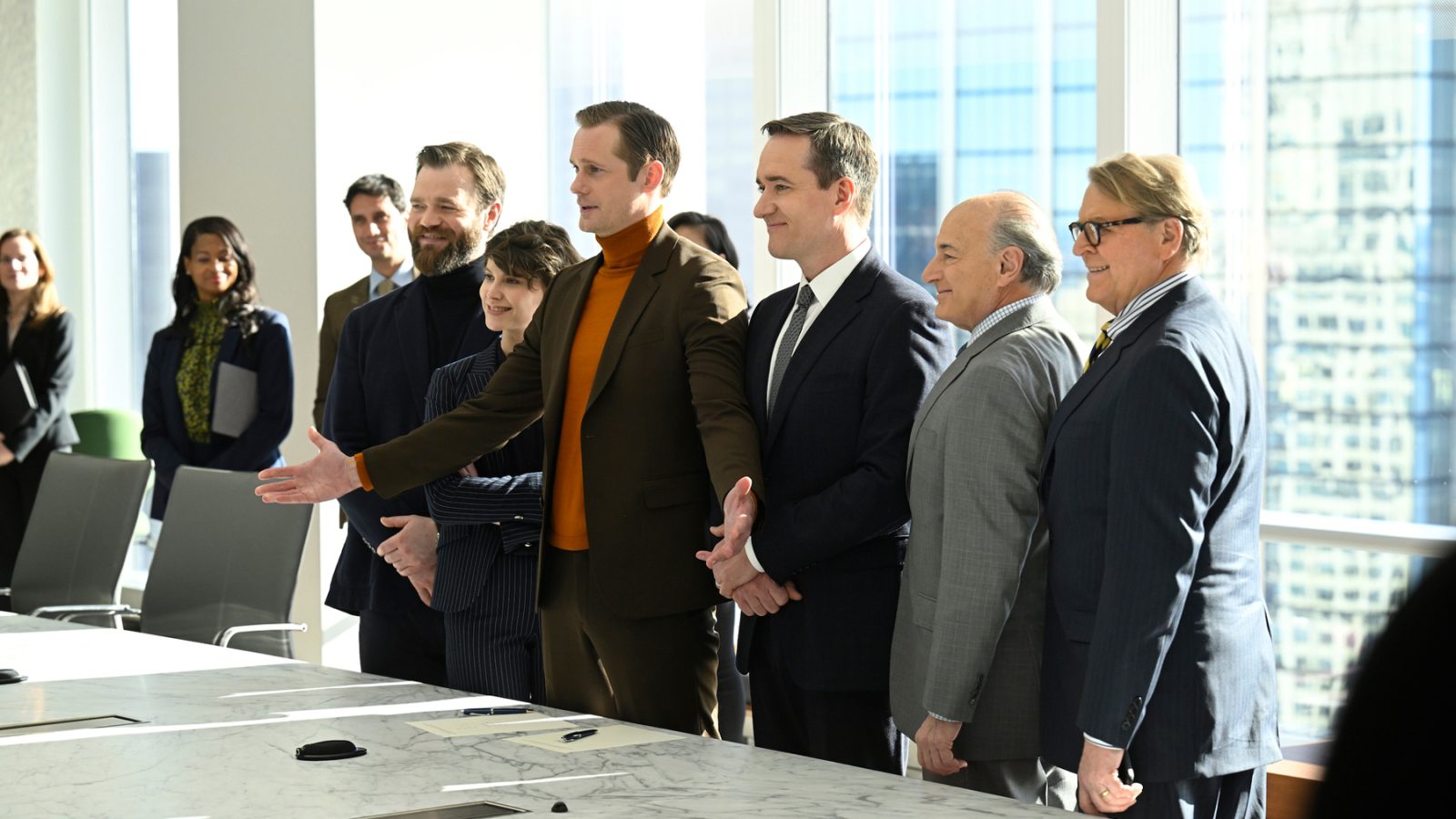 Succession's Matthew Macfadyen Opened Up About the Series Finale
THIS POST CONTAINS SPOILERS for the Succession series finale.
Succession came to an end on Sunday, answering the longtime question from fans of the HBO series since its inception five years ago: Who will succeed Logan Roy as the CEO of Waystar?
A lot of viewers predicted one of the three Roy siblings would take over as leader of the family company — Kendall, Roman, or Siobhan — and for most of the episode, it seemed to be heading in that direction. When it was revealed that head of GoJo's Lukas Matsson (Alexander Skarsgård) was secretly pursuing other CEO options behind Siobhan (Sarah Snook)'s back despite promising her the role, the Roy siblings rallied together one last time. They made calls to other members of the board to get them to vote against the sale of Waystar to GoJo and positioned Kendall, played by Jeremy Strong, as the impending CEO.
But what Shiv didn't know until right before the board meeting was that her husband Tom (Matthew Macfadyen) was tapped by Matsson for the top spot. This piece of information, which Tom shared at the last minute, caused Shiv to vote against her brothers in a tense series ending and side with Tom.
"Maybe she doesn't choose Tom over her brothers. Maybe she just can't stomach her big brother," Macfadyen told the New York Times about what he thinks regarding Siobhan's last-minute choice. "It's not a binary choice. She just looks at Kendall and thinks, 'I can't.' I don't think she made a rational decision. And then there's this beautiful stage direction that Jesse wrote in the script of Tom and Shiv in the car. He talks about two bombs being transported."
After the board votes in favor of the GoJo deal and Tom is announced as Waystar CEO, he and Shiv leave the building together in the backseat of a car. Sitting next to each other in silence, Tom extends his hand next to him, leaving it open for Shiv to hold it. She takes a beat, then places her hand on top of his, careful not to interlace fingers. The moment has been highly discussed and memed online since the finale aired on Sunday night.
When asked if he thought Shiv's hand placement was stage direction, Macfayden said, "I think it was. Tom offers a hand. She puts her hand on top. Tom and Shiv after all they've been through, it felt very chilly and weird and not triumphant on Tom's part at all. They're going to go home and who knows?"
In terms of his character's role on the show, Macfadyen said he thinks Tom cared about the concept of power just as much as the others, and it would be a "mistake" for viewers to underestimate that and think he didn't.
"I'm sure there's a clever answer in terms of the dramatic narrative, like the fools in a Shakespeare play, but that would diminish them, because they're not just comic relief," Macfadyen said of Tom and Greg's characters. "But they're not the cold, hard, screwed-up Roys — they haven't suffered at the hands of Logan like the siblings have. They've got a different energy."