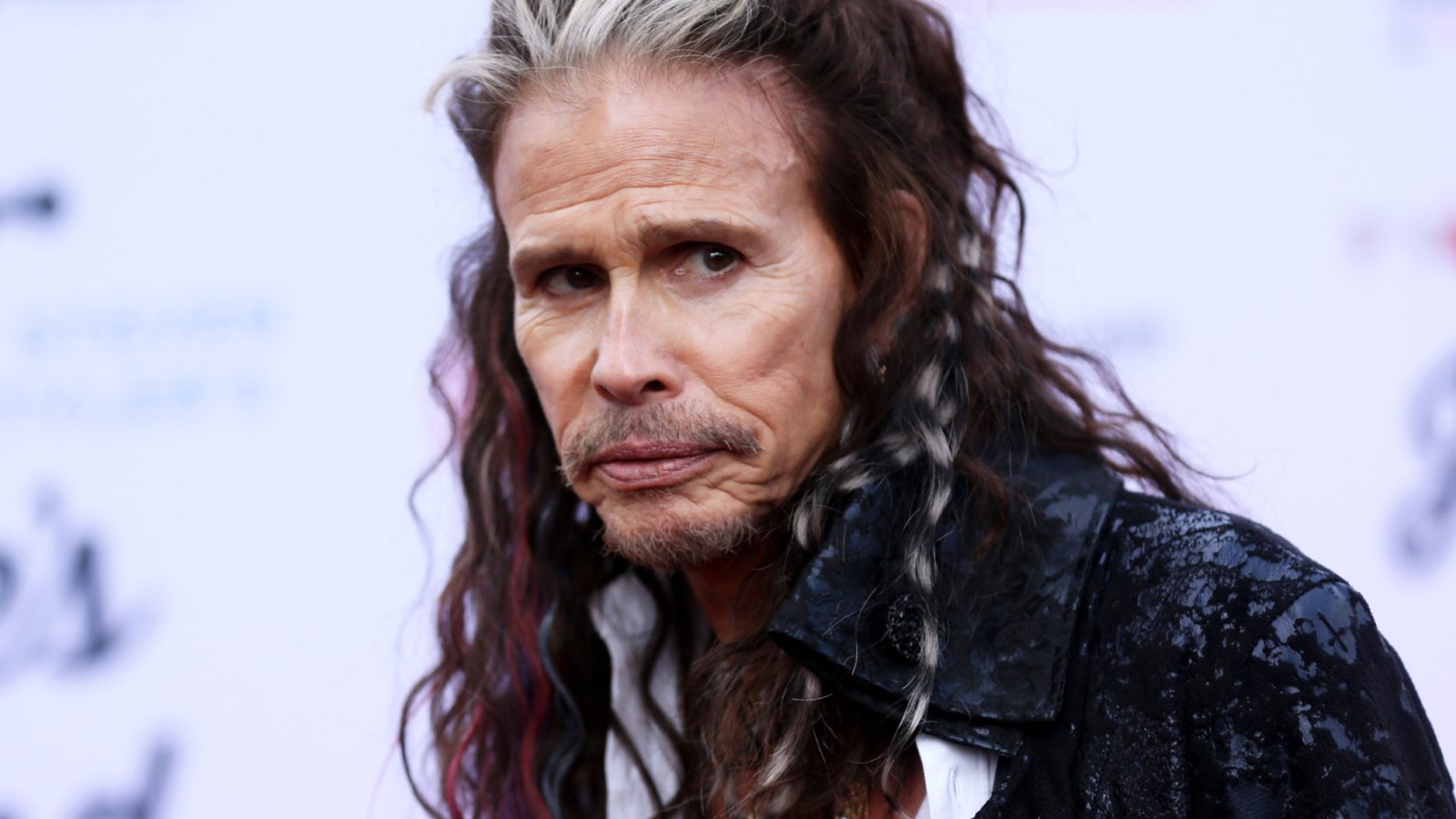 Steven Tyler's Lawyers Want Judge to Strike Parts of Teen Sexual Assault Lawsuit Tied to Memoirs
Aerosmith's Steven Tyler is trying to dent the teenage sexual assault lawsuit filed against him, with his legal team asking a judge to strike a claim of intentional inflection of emotional distress (IIED) "based on statements" Tyler made in memoirs about his relationship with Julia Misley.
Misley sued Tyler last December, accusing him of sexual assault and battery in the 1970s, starting when she was 16. The suit included several excerpts from Tyler's 2011 memoir, in which he wrote that he "almost took a teen bride," and that the girl's parents "signed a paper over for me to have custody, so I wouldn't get arrested if I took her out of state." Tyler also wrote that "she was sixteen, she knew how to nasty, and there wasn't a hair on it."
Tyler has denied the allegations in Misley's suit, though he hasn't denied having sex with Misley. He's alleged that Misley consented to the sexual relationship, and that her claims were barred "because of immunity to Defendant as caretaker/guardian." (One lawyer who previously spoke to Rolling Stone called the immunity response "fucking insane.")
Now, in the new filing, Tyler's lawyers are arguing that the parts of Misley's suit based on the memoir make it a "Strategic Lawsuit Against Public Participation" (SLAPP). SLAPPs are typically brought by entities trying to silence those speaking out against them; in this case, Tyler's lawyers claim that the motion to strike is "made upon the grounds that" Misley filed a SLAPP because, "The conduct complained of arises out of statements made in Tyler's published memoirs. Such conduct implicates Tyler's right to free speech."
Tyler's lawyers later stressed that they're only trying to strike Misley's "IIED claim based on statements made in Tyler's published memoirs, which were made several decades after the alleged acts of childhood sexual assault" (emphasis theirs). They add they are not trying to strike Misley's other causes of action, or her IIED claim "based on alleged acts of childhood sexual assault."
In pursuing the SLAPP argument, Tyler's lawyers argue that Tyler's statements in his memoir should be considered "protected activity." They also argue that Misley has "repeatedly" admitted "that her IIED claim is based on statements of immense public interest" (emphasis theirs). Determining whether an issue is of public interest is a key part of California's anti-SLAPP statutes, Tyler's lawyers noted as they argued the statements in his memoir "indisputably qualify."
Tyler's lawyers go on to argue that, if the IIED claim is stricken because it's based on protected speech, Misley will then have to "establish, by competent and admissible evidence, a probability of prevailing her claims at trial" — which Tyler's lawyers argue she "cannot." For one, they claim, her allegations based on Tyler's memoirs are barred in part by the statute of limitations, as well as the First Amendment.
"Here, Tyler's memoirs regarding his experiences as a world-famous rockstar are indisputably newsworthy as demonstrated by the widespread attention they have garnered," the motion reads, going on to note that Tyler did not name Misley in his memoir and used a pseudonym while discussing her in the 1997 Aerosmith autobiography. "Accordingly, the depth of the intrusion is minimal and clearly outweighed by Tyler's right to recount events from his own life in his memoirs."
Lawyers for Misley did not immediately return Rolling Stone's request for comment.
This story was corrected/updated at 11:58 p.m. ET on May 2 to include that it is Steven Tyler's legal team who filed the paperwork and requested the judge to strike the IIED claim.