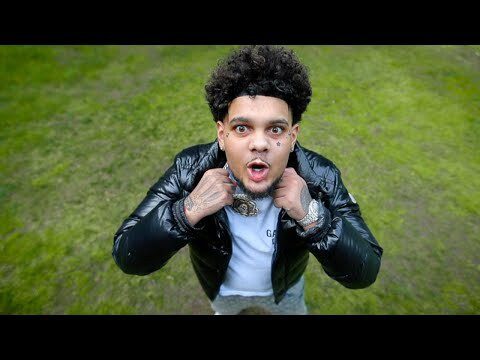 Smokepurpp Drops New Music Video for "Draco"
Smokepurpp specializes in defiant hedonism, expressing his defiant attitude in thrilling, bite-sized segments. Posting up in a remote mansion with enough firepower to seize a Caribbean island, Purpp shares his new video for "Draco." Dancing over sirenic synths with his clipped cadences, Purpp is in rare form on the Gesco and Klokez-produced track, unfurling antisocial gems at a rapidfire pace: "Bitch, I'm busy, I'm out chasing dollars/I'm a dog like I need me a collar." In the video, Purpp demonstrates how he keeps his "whole gang on the payroll," recruiting them out to his mansion where they can tote their prized firearms, regulate on any interlopers, and sip the finest champagne (André brand, specifically) in the middle of the day.
"Draco" is a highlight from Anti, Purpp's first new release of 2023. A new experimental format for Purpp, where he can follow his iconoclastic muse in short-form bursts, the new "capsule" Anti compiles three quick-hitting bangers into a potent salvo. Featuring production from Supah Mario, DSC Sunny, and Bido, the hedonistic Anti capsule is available everywhere via Alamo Records.
The new Anti capsule is a high-energy follow-up to "Shoot First," released in November. "Shoot First" was Purpp's first new single as a lead artist since 2021's "Not Your Speed" ft. Lil Gnar, but he has kept busy in the meantime collaborating with the likes of Masked Wolf, Rarri, and Mike Stone. Purpp is hard at work on more "capsules" and a new project, his first since Psycho (Legally Insane) EP and his first full-length since the ferocious 2020 mixtape Florida Jit.
Stay tuned from much more from the iconoclastic artist as the year moves on, including a performance at the inaugural Rolling Loud Thailand in April.
© 2023, Seth "Digital Crates" Barmash. All rights reserved.