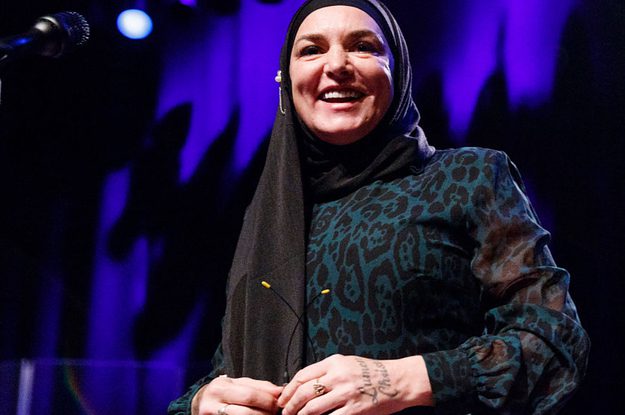 Sinéad O'Connor Dead at 56
Irish singer-songwriter Sinéad O'Connor, perhaps best known for her landmark single "Nothing Compares 2 U," has died at the age of 56.
As first reported by The Irish Times, O'Connor's death was confirmed in a statement provided to Ireland's national broadcaster RTÉ. "It is with great sadness that we announce the passing of our beloved Sinéad," a statement from her family reads. "Her family and friends are devastated and have requested privacy at this very difficult time." A cause of death hasn't been reported.
O'Connor's death comes less than two years after her 17-year-old son Shane O'Connor died by suicide. She is survived by three children, Jake Reynolds, Roisin Waters, and Yeshua Bonadio.
Born in Dublin in 1966, O'Connor got her start in music when she was 15. It wasn't until she released her debut album The Lion and the Cobra in 1987, however, that she achieved mainstream success in the UK and Ireland. The record peaked at No. 36 on the Billboard 200, but it was her second album, I Do Not Want What I Haven't Got, that catapulted her to international stardom. The album hit the top spot on the Billboard 200 albums chart and also went No. 1 in Australia, Ireland, Germany, France, the UK, Sweden, and Italy. The Prince-penned single "Nothing Compares 2 U," in particular, was a huge success.