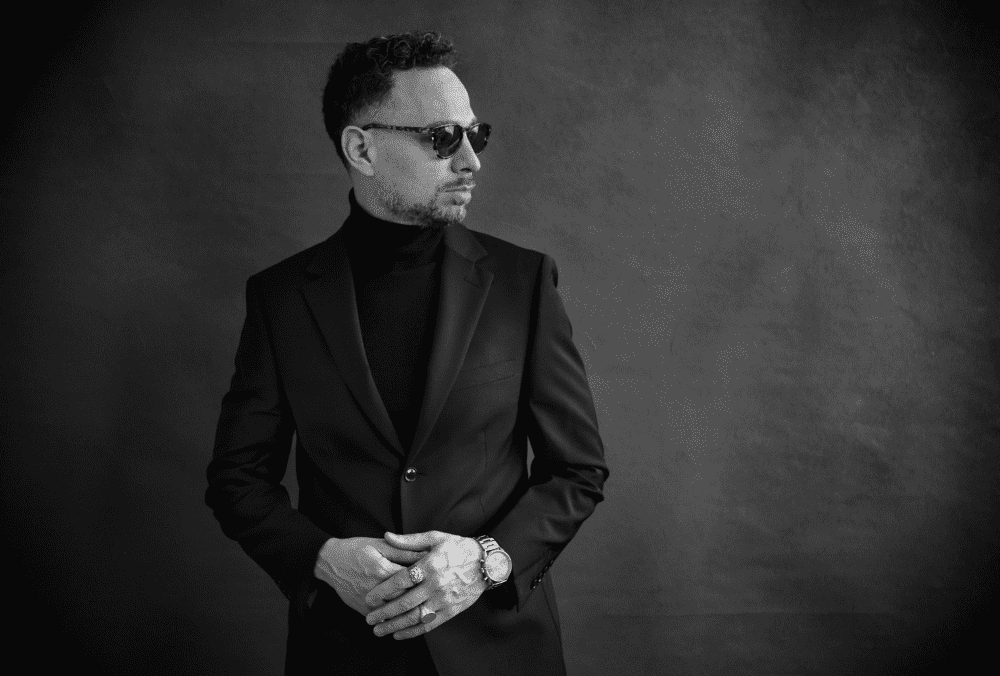 Simon Mansa Unveils Emotionally Charged Debut Single "Indefinite War"
After two decades in the music industry, Brooklyn-based musician and producer Simon Mansa is finally unveiling his highly anticipated debut single, "Indefinite War." The artist not only wrote but also produced and arranged this impressive song, which will be featured on the widely popular Starz series, Power Book II: Ghost. This marks a milestone in the singer's career and demonstrates his unwavering commitment to creating music that resonates with listeners on a deep and emotional level.
Simon demonstrates his exceptional musical abilities in "Indefinite War," blending various genres including electronic, soul/R&B, and hip-hop. Through the incorporation of synths, piano, Hammond organ, sound design, drum programming, and electric guitar, he creates a captivating soundscape that captivates listeners. Not only did he produce and sing on the track, but Mansa also expertly engineered, mixed, and mastered the new single, showcasing his diverse skill set and technical prowess.
Mansa views "Indefinite War" as a therapeutic medium to convey his struggles and the sense of being ensnared in an interminable conflict, as he sings: "When trouble comes knocking down our door/ Light a candle and pray for me/ When the seas of fate come back to shore/ There ain't no time for change/ When our hopes and dreams never had space to grow/ Side by side we'll watch time go by slow/ And face the ghosts of our past/ As they find their way home/ And I'm/ Holding on to you/ When the world comes crashing down on me/ I'm caught in an indefinite war."
The musician's endeavors have not only reached audiences in the United States and Australia but have also extended to Mali, West Africa. He recorded an album in collaboration with the Grammy Award-winning artist Toumani Diabate, showcasing his versatility and willingness to explore new sounds and styles. Additionally, his work has been featured on Hulu's The Watchful Eye, cementing his reputation as a rising talent in the music industry.
With great excitement and anticipation, Simon Mansa is eager to share his debut single "Indefinite War" with the world. He hopes that the song's message of compassion and encouragement will resonate with the global audience and provide them with a sense of comfort and support during challenging times.
Listen to "Indefinite War" here: