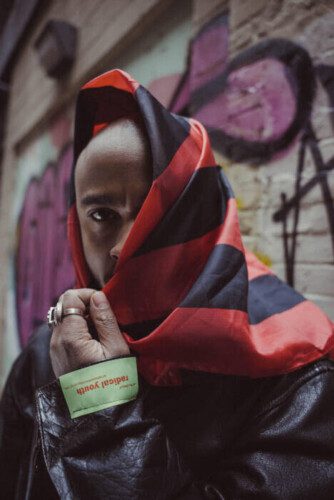 Shawn Smith returns with latest freestyle "Chain Gang" paying homage to State Property
If hip-hop history has taught us anything, it would be that amidst a lyrical drought a unique voice always seems to arise. Refracted through the prism of beats and rhymes, the disparate experiences of this voice informs our constantly evolving worldview while restoring our wavering hope in the genre. Pushing the boundaries of hip-hop's infinite possibilities, it's safe to say that Philly wordsmith Shawn Smith fits this description. And considering the anticipation surrounding his new music one thing is for certain: Shawn Smith's got next.
With an ability to spit voracious freestyles while crafting intricate stories the Philly MC chose "Chain Gang" as his first single because he says, "The Chain Gang video is a soft launch to what I'm kicking off this year. The mixtape era is my direct inspiration to pick up a pen in the first place. This record is all of those moments wrapped into a new musical mural — an appreciation to hip hop and what this feel has done for the streets of Philly." The latest music video finds the young virtuoso on the streets of his hometown paying homage to state property and waxing poetic about everything from his admiration of Michelle Obama to questioning why Congress still hasn't passed anti-lynching laws. Directed by 12vy of the Midnight Collective, Shawn can be seen decked out in a Marcus Garvey inspired Pan-African flag poised underneath Artist Miguel Horn's latest alleyway sculptural project ContraFuerte. In "Chain Gang" Smith paints his rhymes in cinematic detail pushing the boundaries of hip-hop while also paying homage to the OG's that paved the way. Describing the raw and gritty record with intricate punch lines as a "State Property flip," Philly inflections pepper everything from the bars to the beat. Smith recently debuted "Chain Gang" at Freeway & Friends Live – Philly Freeway 20 Year and the track is exclusive to Youtube and Audiomack.
Long before his lyrical gift attracted the attention of some of the industry's most recognized and respected figures (Black Thought, Meek Mill, Jay-Z), Smith honed his craft as a brotherly love hip-hop hopeful opening up for rap elites like Rick Ross, Jeezy, DMX, Juelz Santana, and Ice Cube. His debut album Sink or Swim: A Shawn Smith Story was released in Fall 2018 to acclaim with The Source Magazine saying "his lyrical flow is beyond tight" and DJ Booth remarking, "With his vivid storytelling, creative punchlines, and absolutely breathless flow, Shawn eats the mic and leaves the booth aflame." From memorable appearances on Sway in the Morning to his 2018 BET Hip Hop Awards Cypher freestyle, Smith is a modern day renaissance man, crafting narratives ranging from urban struggles and politics, to art and fashion, showing how diverse he is as a young, black man. 
Watch the new music video here
© 2023, Seth "Digital Crates" Barmash. All rights reserved.