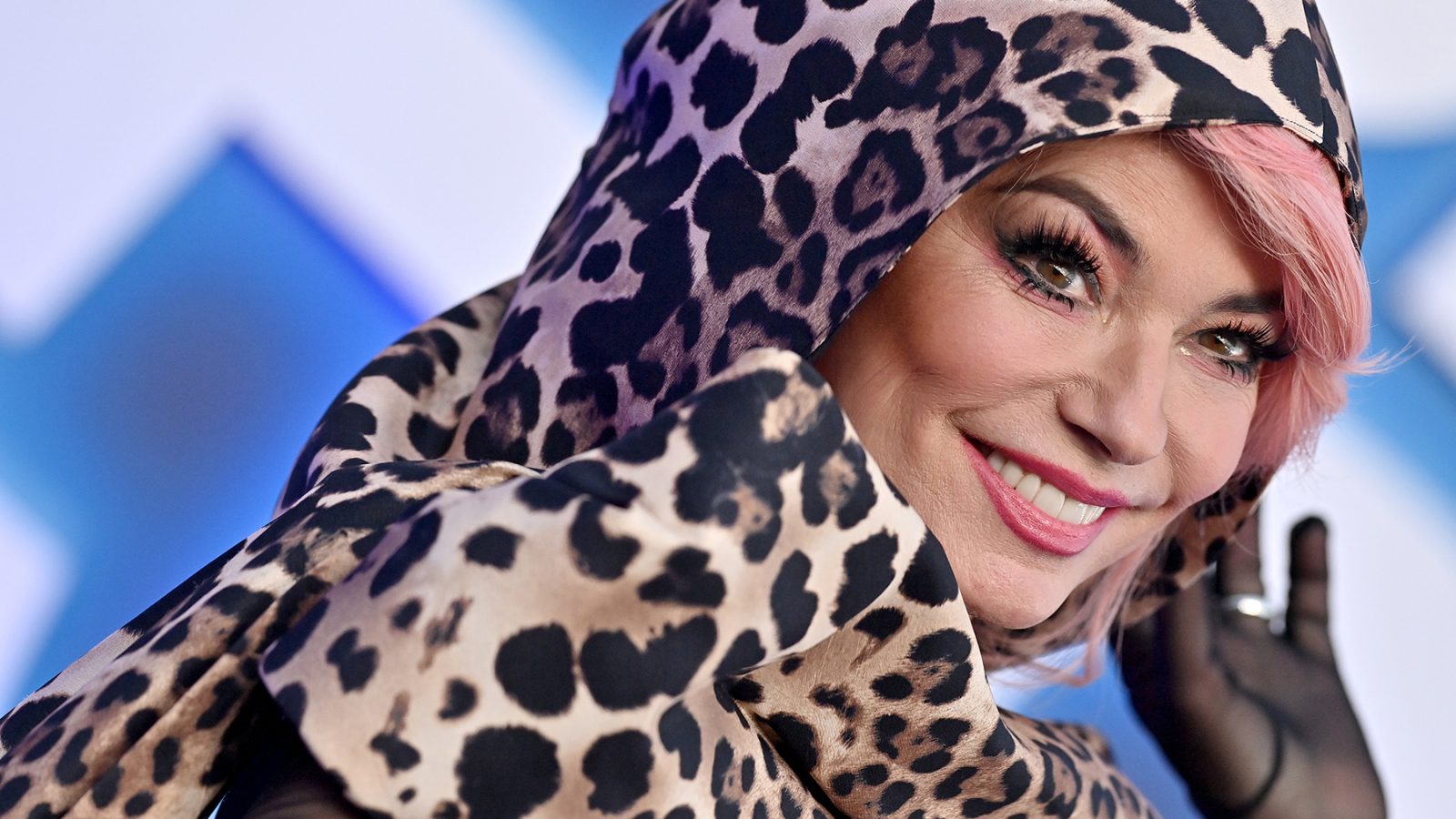 Shania Twain Gatekeeps Harry Styles' Phone Number on 'Chicken Shop Date'
Sharing is caring, but Shania Twain doesn't apply that mantra to handing out Harry Styles' digits. The singer appeared as Chicken Shop Date host Amelia Dimoldenberg's latest fling on the popular YouTube series and her loyalty was put to the test. It was full-out "Let's Go Girls," but "gaslight, gatekeep, girlboss" edition.
Twain and Styles performed "Man! I Feel Like a Woman!" and "You're Still the One" to a roaring audience during his headlining set at Coachella last year. "It was really great. Harry's sweet. He's a lovely, lovely guy," Twain gushed as an invisible lightbulb went off over Dimoldenberg's head. Despite her best efforts to persuade her date to hand over Styles' phone number, the host couldn't get her to budge.
"No, I couldn't. I'm too loyal," she said. "I'd like to, but I can't. I like you, but I can't give you Harry's number. I could, but then I'd feel bad about it. I'm too loyal and he gave it to me in confidence."
Plus, Twain doesn't want to set forth a bad example of her character. She already thinks Brad Pitt is hiding from her. "I wrote about Brad Pitt, I never met Brad Pitt," the singer said in response to a question about whether she's met a rocket scientist, referring to her hit "That Don't Impress Me Much" from 1997. "I think he's avoiding me, honestly."
Twain also expressed that she'd be afraid to go to space, but even the thought of encountering aliens isn't enough to scare off the country star. She laughs at the host's suggestion that extraterrestrials would probably be fans of her music, too. They'd likely take some inspiration away from her latest album Queen of Me.
"Queen of Me means I am my own boss, I drive my own bus," Twain explains before the conversation derails. "I mean, I can drive a bus. No, I don't drive my own tour bus—I could. I can drive a lot of things. But what I really mean is, take charge of myself. Take responsibility for myself."