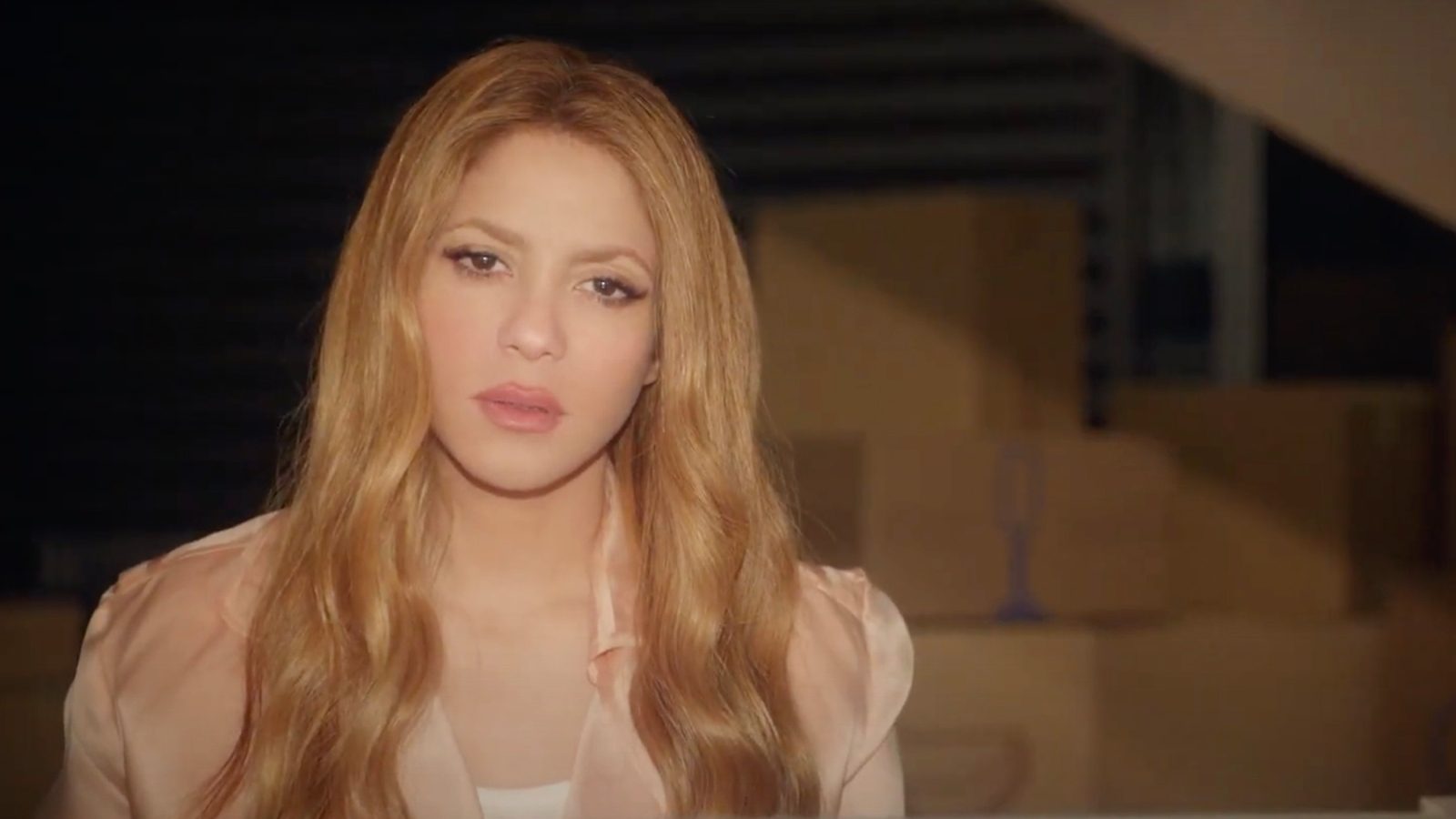 Shakira Sings With Her Children in Emotional 'Acróstico' Video
"Milan has written songs that have made me tear up with emotion and Sasha has dedicated hours to the piano, discovering his voice," Shakira said on Instagram
Shakira highlights her love for her children in the moving video for her new ballad "Acróstico." The star released the song last week, just in time for Mother's Day.
"Acróstico" is an emotional open letter to her children Milan and Sasha, who are also featured in the video. Shakira sits behind a piano throughout most of it, while different scenes cut to images of their household: Legos and other toys strewn across a playroom; rubber ducks left in a bathtub; family pictures sitting along shelves. Milan and Sasha are soon seen playing at the piano with their mom, even singing the end of the track for her as they play surrounded by their home packed up in moving boxes. 
"This year, Milan has written songs that have made me tear up with emotion, and Sasha has dedicated hours to the piano, discovering his voice," Shakira wrote on Instagram while sharing a clip of the video. "Both have spent some time with me in the studio and upon hearing this song, they've asked to be part of it. They've felt it and interpreted it in their own way and for themselves, with the same passion and emotion of a person who carries music within them."
In the song, she sings about how her children are her greatest joy and how she'll always be there for them. The first line of every lyric in the first part spells out "Milan," while the second part spells out "Sasha," a nod to the song's title.
"Acróstico" comes off the success of "BZRP Music Sessions Vol. 53," which was both a ferocious kiss-off to ex-husband Gerard Piqué but also a massive global success that broke the record for the fastest Latin track to hit 100 million views on YouTube. Earlier this month, Shakira accepted the honor of Woman of the Year at the first Billboard Latin Women in Music event in Miami, Florida.