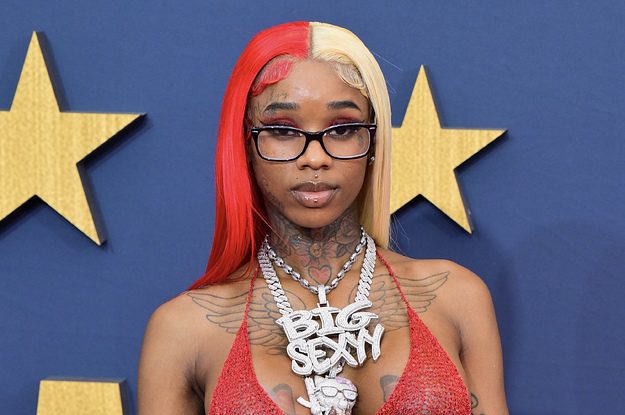 Sexxy Red Walks Men on a Leash During Rolling Loud Performance
The Rolling Loud stunt was a sharp contrast from the controversy Sexyy Red found herself in the last time she did it with NLE Choppa and Sukihana earlier this year. In the video for Choppa's "Slut Me Out (Remix)," the Memphis rapper grabbed Red and Suki by their hair and walked them like dogs. 
The video received a lot of negative reactions from fans on social media who felt the stunt was degrading to women. In an interview with The Breakfast Club, NLE Choppa said he didn't force the two women to participate in the stunt. 
"Everything's like a learning experience. I know how sensitive the world is, and I know the type of person I am as well," he said. "I do a lot of good [and] I feel like I was kind of getting attacked in that area."
He continued, "I've watched people degrade women in real life, and I feel like, with me having fun [as a] 20-year-old male…with the girls that wanted me to do it, I feel like what is the conversation really about?"