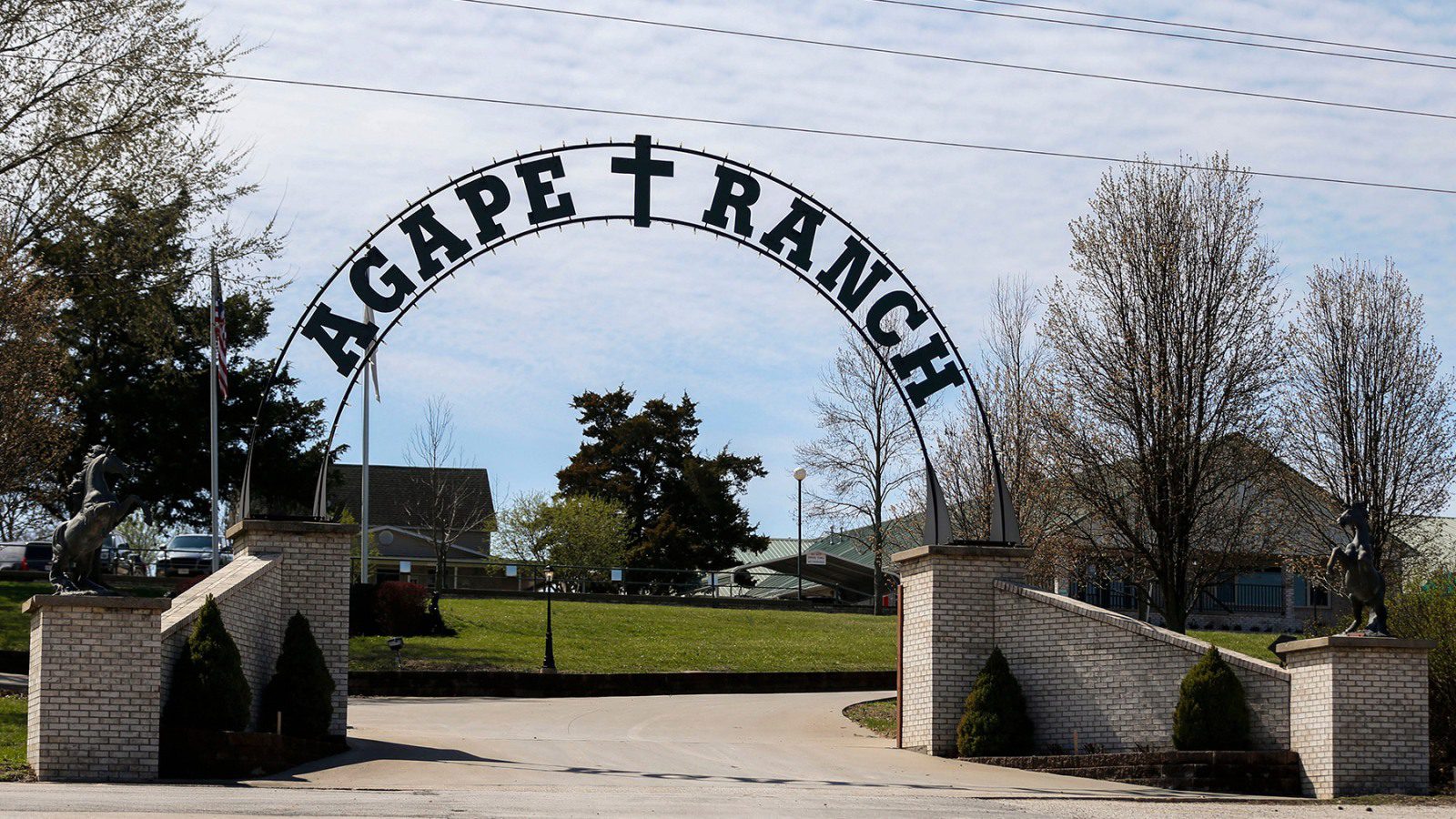 Sexual Abuse Lawsuit Against Christian Reform School Is Going to Trial
Agapé Boarding School, a Christian reform school accused of abusing dozens of former students, shuttered its doors in January. Yet while the news of the facility's long-awaited closure has brought relief to former victims, the school has been dogged by a wave of civil lawsuits alleging physical and emotional abuse and an investigation from the Missouri Attorney General's office.
In a lawsuit filed in April 2021 in Cedar County, Missouri, Josh Bradney, who is referred to as John Doe II in the suit, alleges that the school failed to protect and prevent him from being "physically, emotionally and sexually abused by a staff member and other residents at Agapé." A deposition of Dr. Smoot, who evaluated Bradney after he left the school and sought counseling, and other "admissions" made by the Agapé staff and Agapé incident reports "corroborate that Josh was sexually, physically and verbally abused," according to a demand letter written by Bradney's attorneys. According to the letter obtained by Rolling Stone, Dr. Smoot's own notes following Bradney's departure from the reform school record the perpetrators and locations of sexual abuse alleged by Bradney. The initial settlement demand made on behalf of Bradney was rejected, and a trial date for the case has now been set for April 17.
Located in Stockton, Missouri, Agapé marketed itself as a devout Baptist reform facility for "at-risk and unmotivated boys." But at least 19 former students have said that specific faculty members facilitated or directly committed abuse against them, according to several lawsuits filed against the school. In civil suits, Agapé students say they were shoved into walls and the ground, intentionally starved, and forced to wear and sleep in handcuffs for as long as eight days. Some students describe a "pandemic" of students attempting to hang themselves.
Former students and their attorneys allege that for years former director Bryan Clemensen encouraged Agapé staff to use violence to enforce order. Clemensen introduced so-called "restraints" in the early 2000s, says Ryan Frazier, attorney for Monsees and Mayer PC, which is representing 18 former students in suits against the school. One former student said under oath that he was wrenched out of bed for waking up late, kicked and punched in the groin by a former dean of students, and kicked in the ribs and face by Clemensen in front of the rest of the school.
Clemensen, through Agapé's attorney, has said that he "has never abused any boy in the history of Agapé," and denied that restraints were ever used for punishment. Representatives for Agapé did not respond to Rolling Stone's request for comment on the new allegations made by Bradney.
Bradney said he was 12 years old when he arrived at the school in 2014. He claims that he was physically, emotionally, and sexually abused by other residents and also by a school staff member, according to the filing. In the suit, Bradney alleges that for years prior to his attendance at the school, there were "multiple acts of physical, emotional, and sexual abuse perpetrated by Agapé staff and/or residents against residents at Agapé."
Last fall, when sexual abuse allegations began to surface, John Schultz — a lawyer for the school — denied them to the Springfield News-Leader. "We are disappointed to learn of the sensational allegations that some of our former boys are making now — for the first time," Schultz said. "We have read many specific allegations that we know could not have happened given the 24/7 supervision that extends to the sleeping quarter, shower bays, classroom, dining hall, and all outdoor activities." 
However, in the lawsuit, Bradney points out that before he was allegedly abused at Agapé, another unnamed resident was the victim of sexual assault that led to charges against former resident and then staff member Jacob Mayer, who pleaded guilty to felony child molestation.
Mayer, an 18-year-old Agapé student who was also a junior staff member, was charged in 2004 and convicted in 2005 of three counts of first-degree statutory sodomy involving a student, according to a report by the Kansas Star. In 2015, a personal injury civil suit against the school Agapé Baptist Church, and James Clemensen — the school founder, was filed by Mayer's victim, and settled out of court, according to the report. The outlet has also reported multiple allegations of gang rape by former staff, including claims by Bradney.
By the time Bradney arrived at the reform school, a culture of "physical, emotional and sexual abuse" existed at Agapé that was not disclosed to his parents, the lawsuit states.
"I was at that time the youngest student at that school," Bradney tells Rolling Stone, and claims the sexual abuse started within at least three months of arriving. "The shower bay was not watched. The school wasn't watched. Staff weren't watching. These students who preyed on kids who couldn't defend themselves or who were younger would take advantage of them, and I was one of the main people who a lot of the students targeted."
"They made me do things that are terrifying," Bradney says. He alleges that when he tried reporting the abuse, staff would punish him. Bradney recalled that during a phone call with his parents, he told them about a faculty member who hit a student with a football helmet. After the call, he said he was slammed to the ground by staffers who threatened to "bash" his head if he ever told his parents again. "At Agapé it was like a prison," says Bradney.
In the suit, he alleges that the school practiced a "pattern of punishment" that was designed to hide and prevent incidents of abuse to authorities and to prevent the public and financial supporters in the community from learning about the alleged assaults.
Bradney, who is now 21, says he can't close shower curtains all the way, doesn't feel comfortable giving people full hugs, and has to keep his door locked at all times. "Because of that school, there's things that I do today that I don't want to do to protect myself," he says, adding that he was diagnosed with PTSD.
He says he was able to leave Agapé in 2016 after he was sponsored to go to another boarding school in Vermont. A few months after, Bradney says, he was sent to a therapy program in Utah and began to talk to Dr. Smoot about his experiences at Agapé. However, he says it wasn't until he came out with his lawsuit against the Christian reform school that his parents learned of the full extent of the alleged abuse.
Today, Bradney lives in Modesto, California and finds safety in the local car community, which has become a pivotal part of his life, helping him refocus his mind off of Agapé and the pending lawsuit. He also keeps in contact with other survivors, finding comfort and guidance within the group. "We all have the same situation," he says. "We can all come together in support of each other for one reason: to close these schools that are abusing kids, and to protect these kids."
"Even though the school closed, that doesn't push aside the abuse that the staff members and students got away with. Justice still needs to be served," says Bradney, who hopes to testify and tell his story in front of a jury in April. "The healing process can start for me now that school is closed, but I would love my testimony to show others not to be afraid, and that no matter what there's someone to talk to."