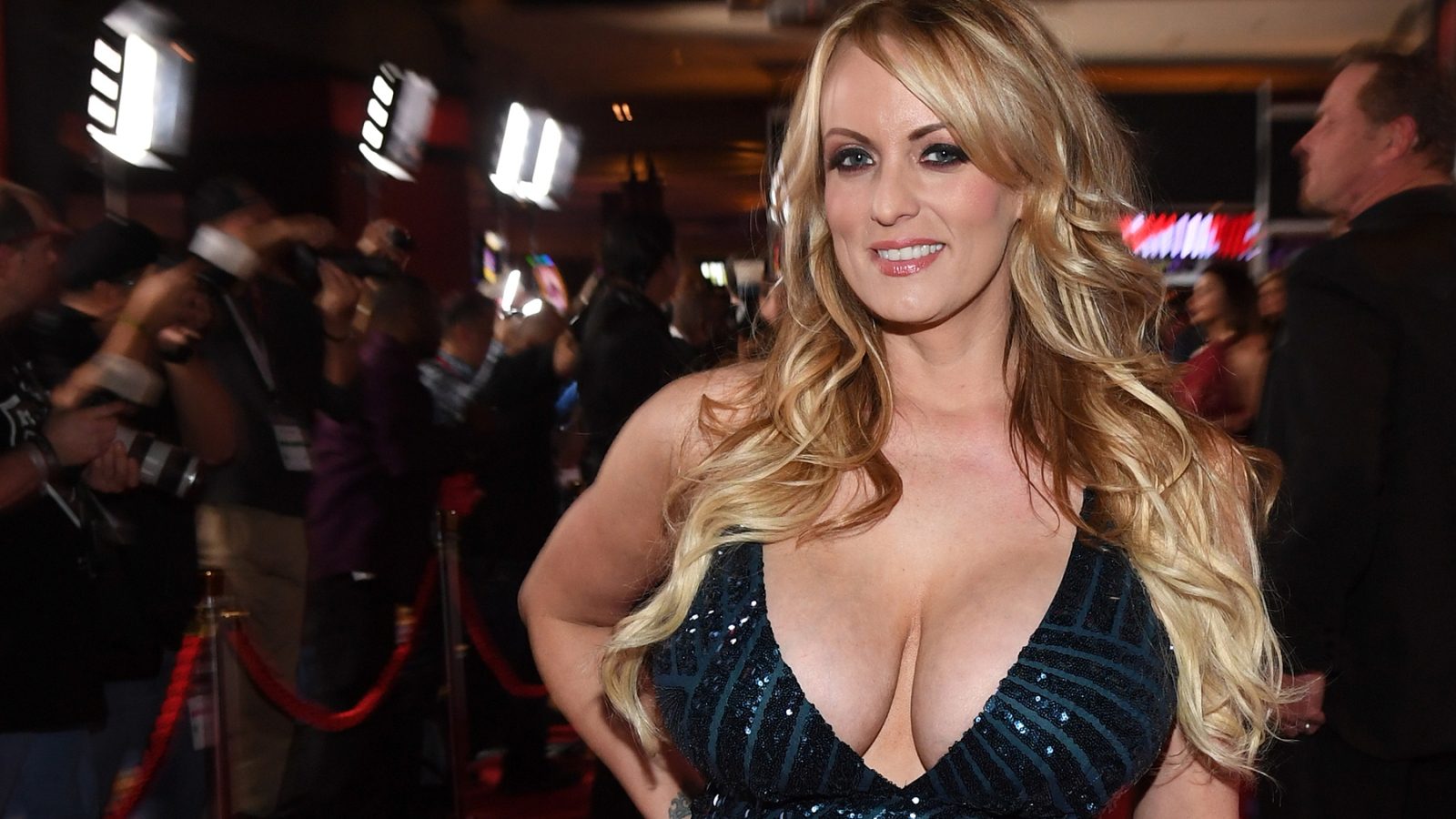 Sex Workers See Stormy Daniels as a Hero After Trump Indictment
On Thursday, following years of speculation, a grand jury in New York voted to indict former President Donald Trump. The charges stem from a $130,000 hush money payment to Stormy Daniels ahead of the 2016 election. Daniels claims she had an affair with Trump, which Trump has denied.
The indictment is historic in that it marks the first time a U.S. president has ever faced criminal charges. But it's also notable for another reason: at the time she was thrust into the spotlight, Daniels was a famous pornographic actor who is now arguably one of the most historically significant sex workers alive.
As a member of a marginalized and stigmatized group, Daniels is now being heralded by many members of the left as the woman who brought Trump down — even though his 2024 campaign will continue as he faces charges, and jail time is far from guaranteed. She's also being celebrated by many members of her own community, who feel her moment in the spotlight may be an opportunity to change the cultural conversation surrounding sex work.
Trump's indictment, and Daniels' involvement, "is going to be polarizing in the general public, obvi," fetish performer Allie Eve Knox tells Rolling Stone. "Stormy is going to be seen as both a hero and a whore. [But] I am tickled as hell that after all the scandals, corruption, etc, it is a smart, brave woman in a bimbo costume that was able to take him down."
When the allegations against Trump first became public in 2016, the reaction among sex workers was somewhat more mixed. "Honestly, I felt that my goodness, because it was so sensationalized, sex workers will be even more targeted because she is coming forward," says Alexia Woodroe, an escort out of Toronto. Because one of the number one tenets of the industry is discretion, some wondered why Daniels would break "the number one commandment" of sex work and come forward, even though Trump did not pay Daniels for sex nor hire her in her capacity as a sex worker.
Over time, however, as more became known about the intimidation tactics Trump and his attorney used to silence Daniels (including threatening her with a goon while she was outside a fitness class with her infant daughter) that view changed. "If there's a safety issue or any kind of fear, that is the only time we will disclose," says Woodroe. "I was really proud of her. She has gone through a lot and been really courageous."
For years, coverage of the case primarily focused on the salaciousness of Daniels' profession, with late-night talk show hosts and headline writers making crass jokes about the industry. "Frankly, the whorephobia on display from both parties is extremely concerning," says adult performer and content creator Allie Awesome.
Many sex workers were also disappointed to see the majority of the coverage focus on Daniels' profession rather than the actual alleged fraud Trump is now being charged with. "It's not the sex that is the issue, or even who it is with," says Jetsetting Jasmine, a psychotherapist and adult film star and director. "It is the illegal behavior that is taking him down."
The reaction to the indictment could be indicative of a shift in how not only Daniels, but also the industry at large, has been perceived. "I think the country's attitude has softened some, mostly because of the explosion of OnlyFans during the pandemic," says Knox, referring to the rise of the subscription-based platform initially popularized by sex workers which now boasts high-profile users like Cardi B and Bhad Bhabie. "Now everyone knows someone that has an OnlyFans."
That's not to say, however, that the climate for sex workers in the United States has become any less oppressive. With anti-trafficking legislation like SESTA/FOSTA, which sex workers claim puts them at increased risk, still in effect, and far-right groups clamoring to shut down platforms like Pornhub, it's a scary time for sex workers. The fact that Daniels has a relatively large amount of cultural capital compared to most other sex workers is not lost on many in the community.
"Stormy Daniels is white, blonde, thin. She meets the desirability criteria society has set on women. If anyone is believable, she is the one who would be believed," says Woodroe. "And the fact she has been able to do this says a lot about the privilege she holds." That said, some sex workers are hopeful that Daniels' prominence in the media will have a "trickle-down effect" on how people view sex work in general, perhaps even on the legislative level, with some sex workers on Twitter joking that the indictment could open to the door to broader cultural discussion of decriminalization.
Now, "people will know not to mess with us, hopefully," says Woodroe. "If she can take down the POTUS, even the least of us can have an impact."