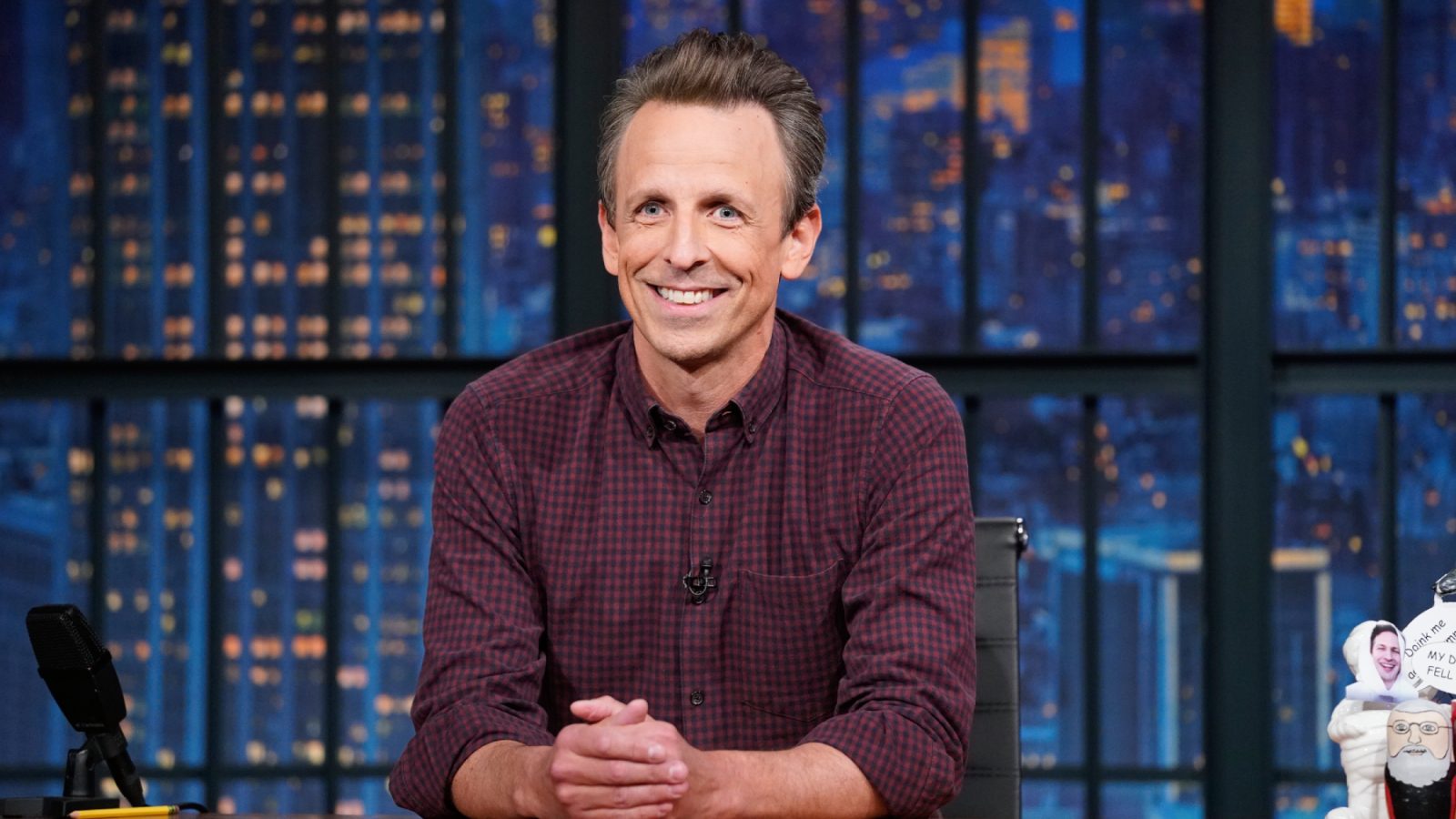 Seth Meyers Says Fox's 'Revenge' File on Tucker Carlson an HR Problem
The late-night host joked that a secret file looked bad on both the network and the former Fox host
Seth Meyers took on the cable news breakup between former host Tucker Carlson and Fox during Wednesday's "Closer Look" segment.
The late-night host pointed to a Rolling Stone report on a dossier of alleged dirt on Carlson should their former employee attack the network in the wake of his exit. "Holy Shit!" Meyers said in response to the story, while commenting, "[Carlson's] own employer was collecting dirt on him."
"I can't imagine if NBC ever did that to me. 'Hey Meyers, you better watch out. We got a picture of you in a chicken suit next to Donald Trump, and we're going to send it to Page Six'" the host mused, "well, too bad fellas. That was already on TV." Meyers then cut to a throwback photo of a comedy sketch with Trump.
He added, "If you're an employer collecting dirt on an employee, but you're not doing anything about it unless you need it for revenge, that speaks badly of them and you. That's not how HR is supposed to work."
News of Tucker's departure from Fox made the rounds on late-night television earlier this week. The end of Carlson's nearly six year tenure as host of Tucker Carlson Tonight was met with cheers from audiences as everyone from Jimmy Kimmel to Seth Meyers sounded off on the network divorce.
Daily Show guest host Desi Lydic put it best when saying, "You know that stupid look that's always on Tucker Carlson's face? Well, today he has a good reason for it."