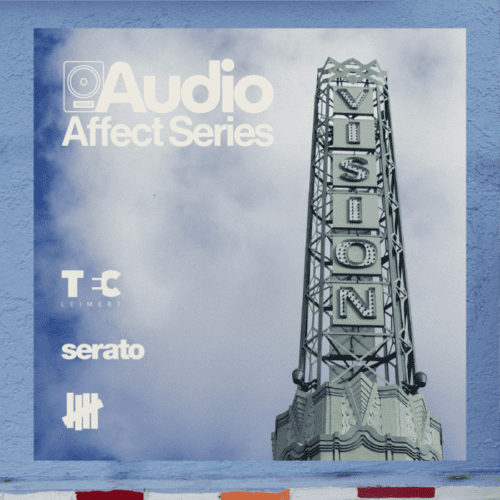 Serato Partners with TEC Leimert and The UNDEFEATED Foundation for "The Audio Affect Series"
An integral part of hip-hop culture for more than 25 years, Serato understands the value of providing the next generation of producers and artists with the tools they need to succeed. With a focus on amplifying Black voices and leveling the production playing field, Serato announces "The Audio Affect Series," a new incubation program for young Black producers and musicians in South Los Angeles.
"The Audio Affect Series" arrives as part of a new partnership with TEC Leimert, a technology, entrepreneurship and entertainment focused non-profit in South L.A., and the UNDEFEATED Foundation, a non-profit founded by the globally recognized sneaker boutique and sportswear brand that focuses on inspiring the next generation of leaders through education, sport, nutrition and social justice.
"Community, creativity, growth, and support are at the heart of our three organizations," says OP Miller, Artist Relations Manager, Serato. "This initiative is not only built to support the historically rich Leimert Park community, but also to provide resources to emerging creatives from the neighborhood so they are able to grow and sustain artistic output."
Kicking off on March 24th, Audio Affect Series is a program that offers a series of workshops that allows community members to learn tricks of the production trade from professional producers and musicians. The courses will focus on Serato Studio 2.0, the game-changing digital audio workstation, the most robust and intuitive program on the market for making beats. Developed in collaboration with 2x-Grammy nominated artist and TEC Leimert's Music Technologist, ill Camille, the Audio Affect Series workshops offer hands-on experience for participants and will feature acclaimed L.A. musicians as guest mentors. This summer, Serato plans to officially release a compilation of the best beats and songs created by Audio Affect Series participants, giving the young artists the spotlight they deserve.
Applications for The Audio Affect Series are now open, with the first workshop scheduled for March 24. Follow @seratostudio and @tecleimert on Instagram for all the latest updates, and click HERE to register for a workshop.
© 2023, Seth "Digital Crates" Barmash. All rights reserved.