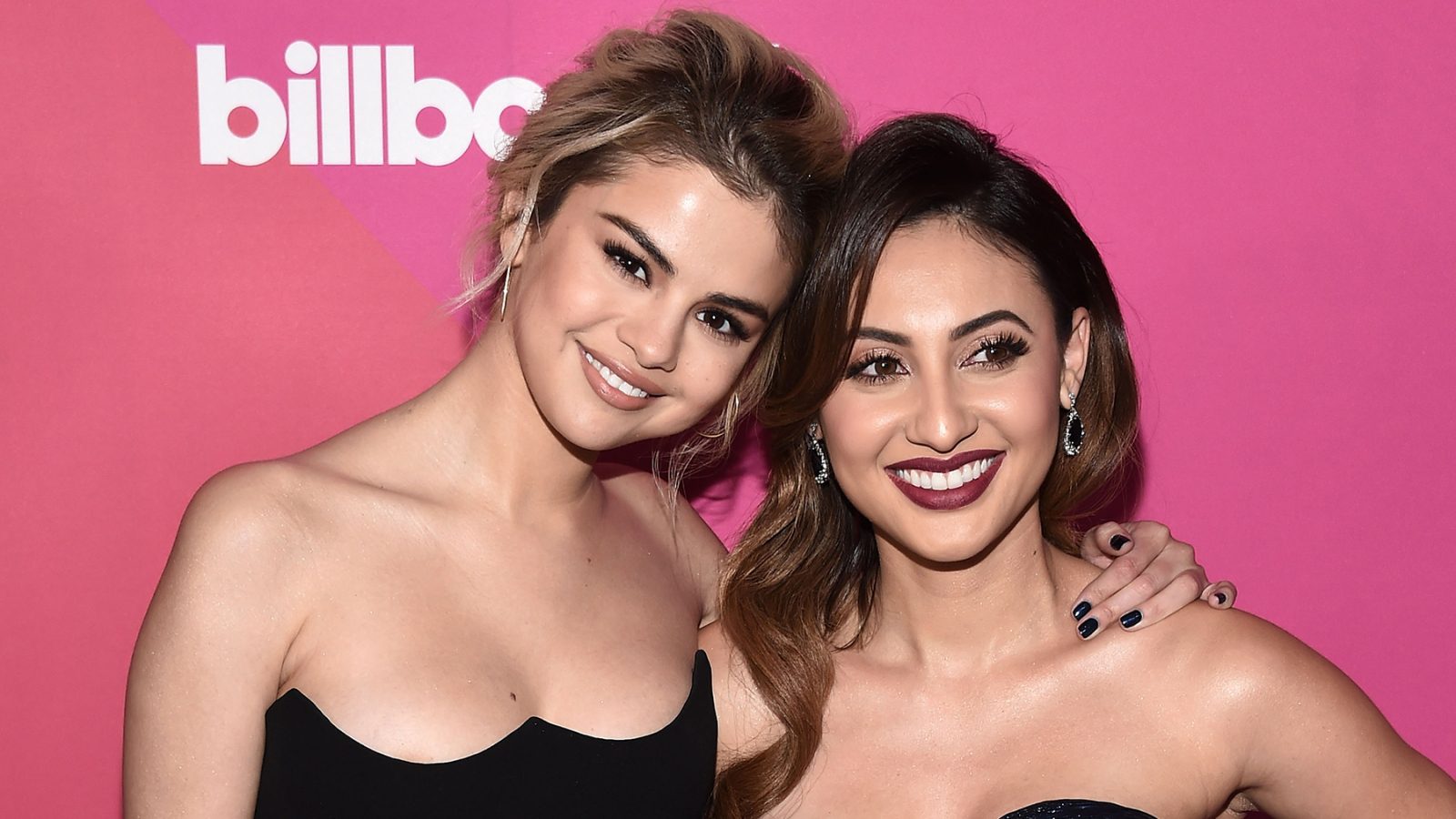 Selena Gomez Says She's Forever 'in Debt' to 'Best Friend' Francia Raisa for Kidney Transplant
Selena Gomez is expressing her gratitude for a close friend who essentially saved her life. The "Rare" singer appeared on a new episode of Apple TV+'s Dear… Friday, where she read letters from fans who shared the impact the singer has had on their lives. The singer also took the chance to thank her "best friend" Francia Raisa for donating her kidney in 2017 amid her battle with lupus.
During the episode, Gomez described the effects of her battle with lupus on her life and body — "I was terrified for my life completely," she said — adding that she was often criticized for the weight gain she experienced due to new medication. But the most impactful moment came when she recalled Raisa's selfless decision to donate her kidney to Gomez when the singer's own started to fail due to her autoimmune disease.
"Within three days, she went to [get tested], and she was a match. And it was one of those moments where I felt watched over. I know I was so so so lucky," Gomez said in the episode. "I understand that that doesn't happen for a lot of people, and I know the outcome of some of those situations and how serious they are, so I do not take it lightly that it's happened to me that way."
"I will never, ever, ever be more in debt to a person than Francia," she added. "The idea of someone not even second-guessing to be a donor was unbelievably overwhelming."
Gomez also shared a look at her matching tattoo with Raisa that commemorates her transplant date. "I think that it had to happen the way that it did in order for me to get to where I am," she said. "I was meant to go through it to do something for others."
Throughout the episode, many of Gomez's fans shared how impactful the singer had been on their own journeys, including some folks who, like Gomez, have been open about their struggles with mental health and anxiety. "I definitely think I'm here for a reason that's bigger to myself," Gomez said in the episode.
The new Dear… episode comes several months after she told Rolling Stone that she considered Taylor Swift to be her "only friend" in the music industry. At the time, Raisa commented "Interesting" on an Instagram post featuring the quote, leading fans to speculate that the two had fallen apart. Gomez later wrote under a TikTok, "Sorry I didn't mention every person I know," in response to Raisa.
It's unclear when exactly Gomez filmed the Dear… episode, though it was renewed for a second season by Apple in 2021.
During her cover story interview with Rolling Stone last year, Gomez joked that she had named her replacement kidney "Fred" after Fred Armisen. "I named my new kidney 'Fred,'" she said. "I named it after Fred Armisen because I love Portlandia. I've never met him, but I'm secretly hoping he finds that out just because I want him to be like, 'That's weird.'"