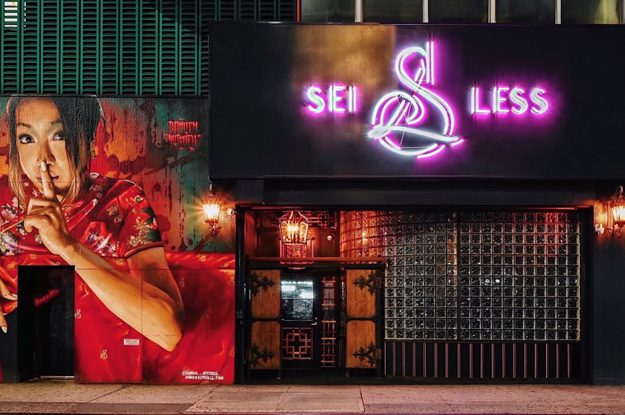 Sei Less Celebrates Hip-Hop's 50th Anniversary With New Menu Inspired by Jay-Z, Nas, Cardi B, and More
Sei Less is commemorating hip-hop's 50th anniversary with a new selection of menu items inspired by multiple generations of New York artists.
The beloved Asian Fusion restaurant, helmed by Chef Allen Ma, is making the special themed menu available throughout August. As fans will note, the undeniable hot spot is known for its slew of famous co-signs. Last year, for example, the video for French Montana and Fabolous' "Say Less" collaboration was shot at the restaurant.
"We're incredibly grateful for the hip-hop community's support of Sei Less, so we wanted to find a special way to express our appreciation and honor the hip-hop artists that have pushed the culture forward," Sei Less founder Dara Mirjahangiry said in a statement to Complex when announcing the new menu, which features both dishes and cocktails. "Since we're a New York City restaurant, we intentionally wanted to pay homage to a multigenerational group of New York City hip-hop artists that have played an integral part in our success. But at the end of the day, we're thankful for all the artists that have dined at our restaurant and we're proud to celebrate such an iconic anniversary for hip-hop."
Included in the menu are appetizers inspired by Nas, Fabolous, and French Montana; entrees inspired by Cardi B, Fat Joe, Remy Ma, and A Boogie wit da Hoodie; desserts inspired by Busta Rhymes and Ja Rule; and cocktails inspired by Diddy and Jay-Z.