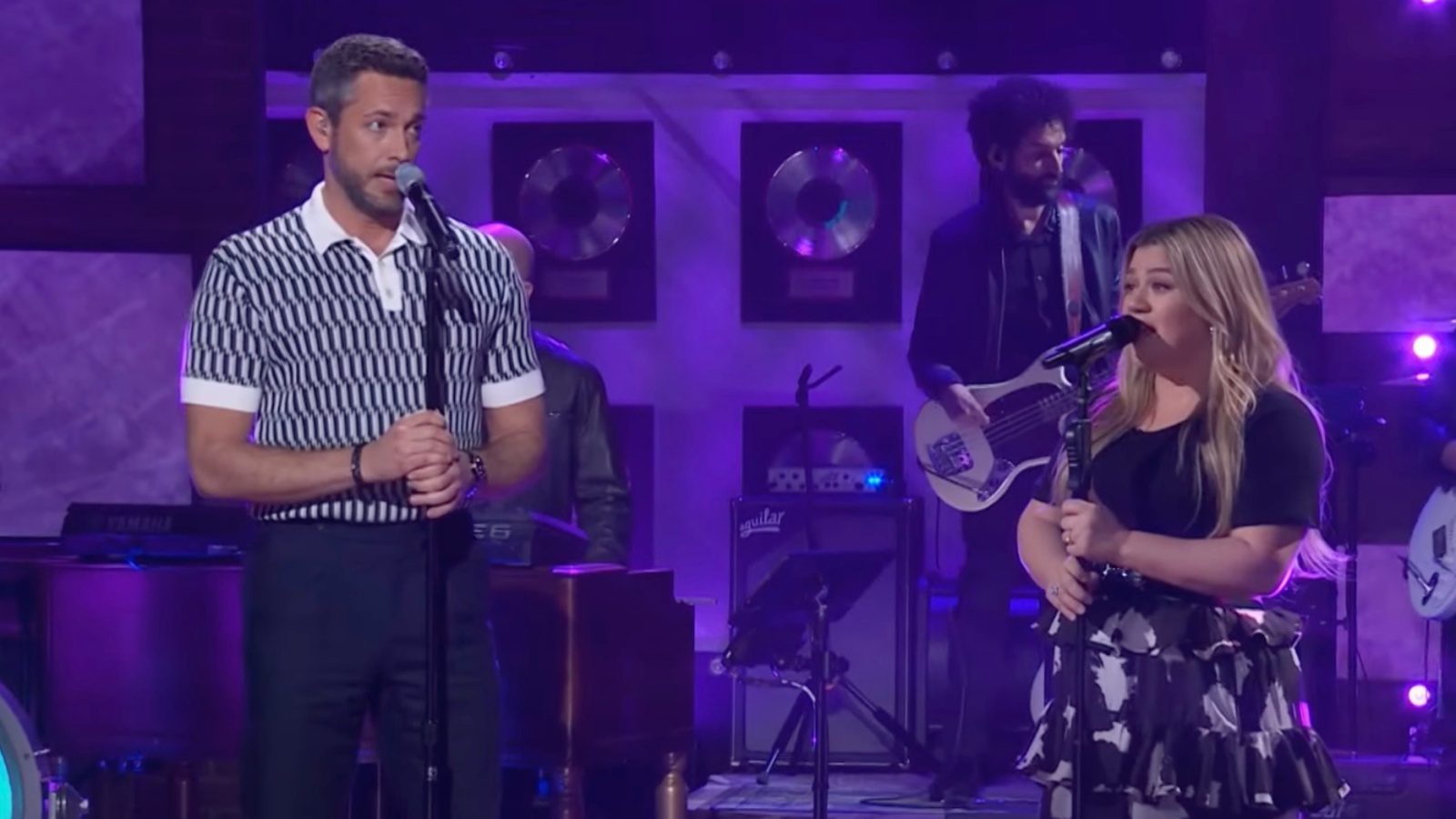 See Kelly Clarkson and Zachary Levi Duet Frank and Nancy Sinatra's 'Something Stupid'
Singer and Shazam team up for duet on Kelly Clarkson Show
Kelly Clarkson welcomed a duet partner to her daily Kellyoke performances as Shazam himself Zachary Levi joined her for a rendition of Frank and Nancy Sinatra's "Something Stupid."
Outside of being a superhero, Levi has plenty of singing experience, winning a Grammy (and earning an Oscar nod) for his "I See the Light" duet with Mandy Moore from the Disney film Tangled. He also earned a Tony Award nomination for his role in the Broadway revival of She Loves Me.
In recent weeks, Clarkson and her My Band Y'all have been all over the songbook for the Kellyoke portion of the Kelly Clarkson Show, performing tracks from a diverse range of artists, including Spacehog, MUNA, Ingrid Andress, the Smashing Pumpkins, Death Cab for Cutie ("You Are a Tourist"), Billy Joel ("My Life"), N.E.R.D. 
"What people don't realize is you have to get them approved by the writers, and so people keep asking me, why won't you cover this artist? It's not that I don't want to. It's just that sometimes people don't approve their songs for whatever reason," Clarkson explained in a recent interview with Access Hollywood about the selection process for Kellyoke.
Season four of The Kelly Clarkson Show has also featured covers of songs from Florence + the Machine, Adele, Olivia Rodrigo, Third Eye Blind, Jimmy Eat World, Corinne Bailey Rae, and more.