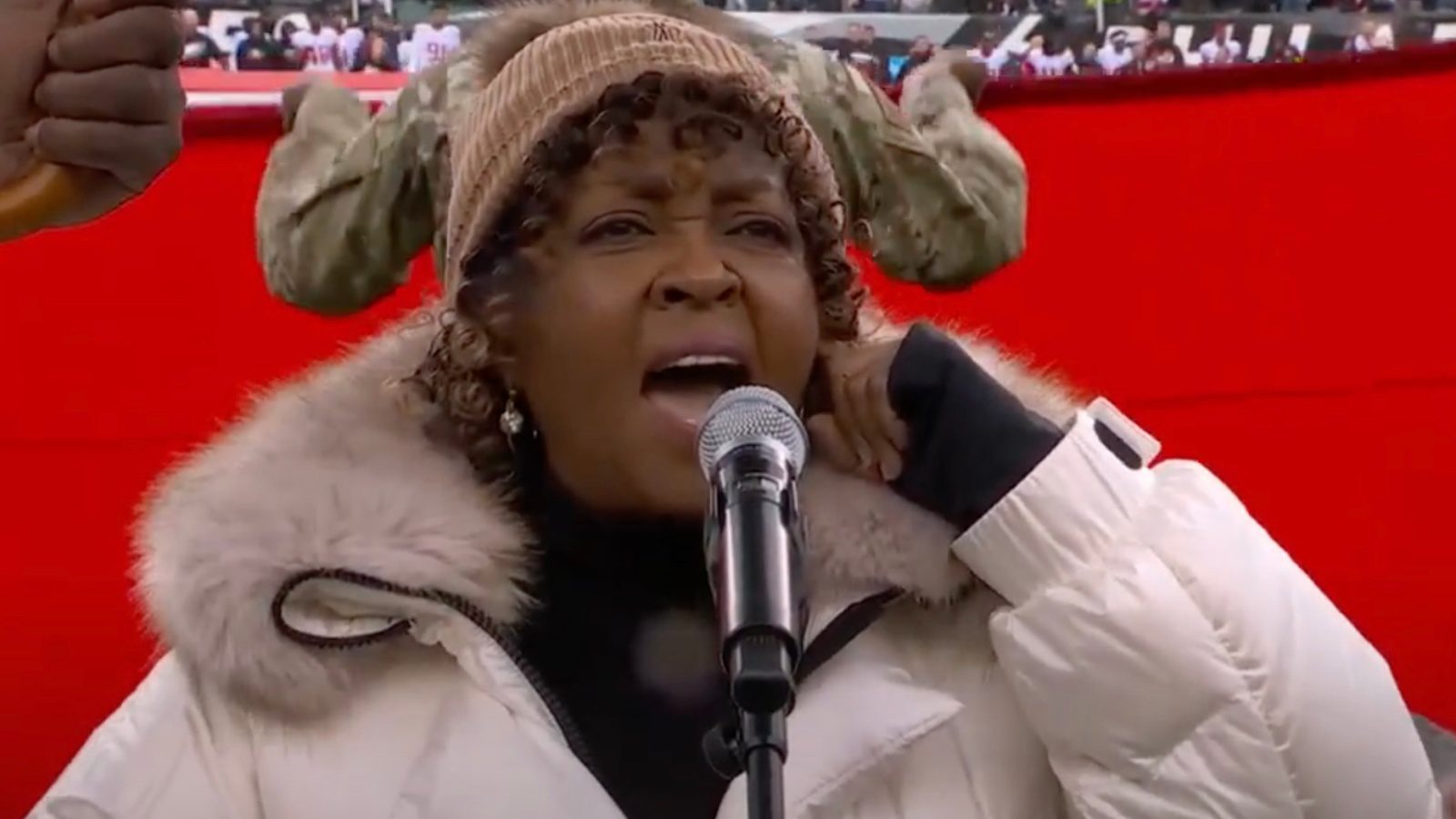 See Eagles Superfan Anita Baker Sing National Anthem Ahead of NFC Championships
Philadelphia quarterback Jalen Hurts previously revealed listening to the Songstress part of his post-victory routine
By special request, Anita Baker performed "The Star-Spangled Banner" ahead of the NFC championship game Sunday between the home Philadelphia Eagles and San Francisco 49ers.
Though a Detroit native, the legendary R&B singer was enlisted to sing the National Anthem by Eagles quarterback Jalen Hurts, who revealed earlier in the season that part of his post-victory routine was listening to Baker's music.
"I put my Anita Baker on and take this flight home, and try to enjoy my teammates," Hurts told a sideline reporter after an Eagles win in Chicago in December.
Baker acknowledged the shoutout on Twitter, and continued to root for the Eagles on social media over the course of the rest of the season. Ahead of a game where winner goes to the Super Bowl next week, to perhaps inspire Hurts, the team recruited their newest fan to perform the National Anthem. 
(In keeping things more Philly, the Eagles will also have DJ Jazzy Jeff perform at halftime.)
Three years removed from her "farewell tour," the songstress is revving up for a productive 2023 that includes the promise of new music as well as a 15-date trek. The tour kicks off Feb. 11 in Hollywood, Florida, which might make it tough for Baker to attend the Super Bowl on Feb. 12 in Glendale, Arizona if Hurts and the Eagles make it.