SCOREY RELEASES NEW SONG AND VIDEO FOR "OH, OH"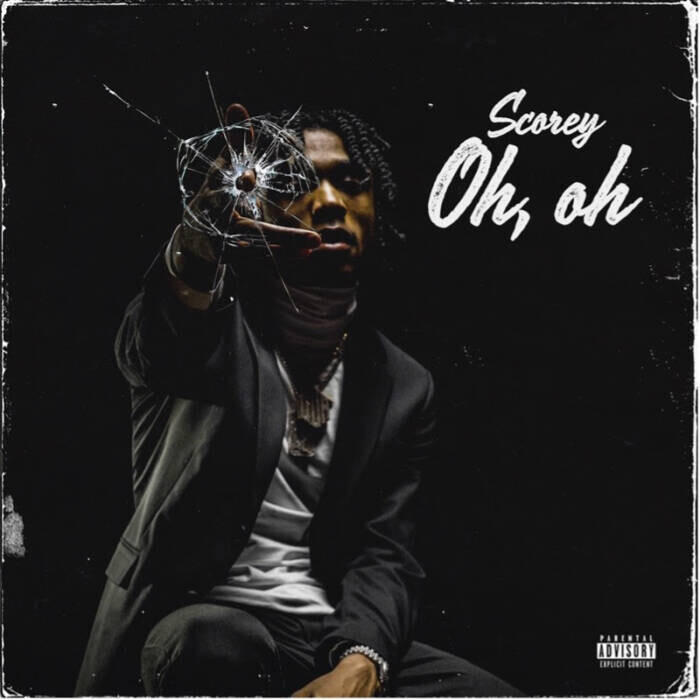 Known for mixing hummable melodies with magnetic bars and speaker-knocking percussion, Syracuse rapper Scorey is shaping the sound of a new era. Today, he returns with "Oh, Oh", his guitar-driven, genre-bending new single. Accompanied with a new visual "Oh, Oh" comes following the release of his melodic love song "Girls Love Rod Wave" and "Die Young", which features a powerful Band Perry sample. Watch the new "Oh, Oh" video HERE.
As one of the first artists signed to Capalot/ODA Records, Scorey has amassed over 9 million all-time listeners on Spotify, and can be heard on Dro Kenji's "FINDERS KEEPERS" with Internet Money. After earning a spot on Polo G's Hall of Fame Tour, Scorey has released a string of songs including "Love Letter", "Broken Guitars" from Polo G's #1 album Hall of Fame, and "Catch Me If You Can". This year, Scorey performed at Rolling Loud SXSW and is on slate to hit the stages of Dillo Day Festival at Northwestern University and Rolling Loud Miami. With two years of hard work and dropping a slew of bangers, Scorey is ready to show the world just how much he's grown. Stay tuned for new music and videos from Scorey, including his debut project dropping this summer.
WATCH/STREAM "OH, OH"
ITunes | Apple Music | Spotify | Amazon | Soundcloud | Tidal | YouTube | YouTube Music