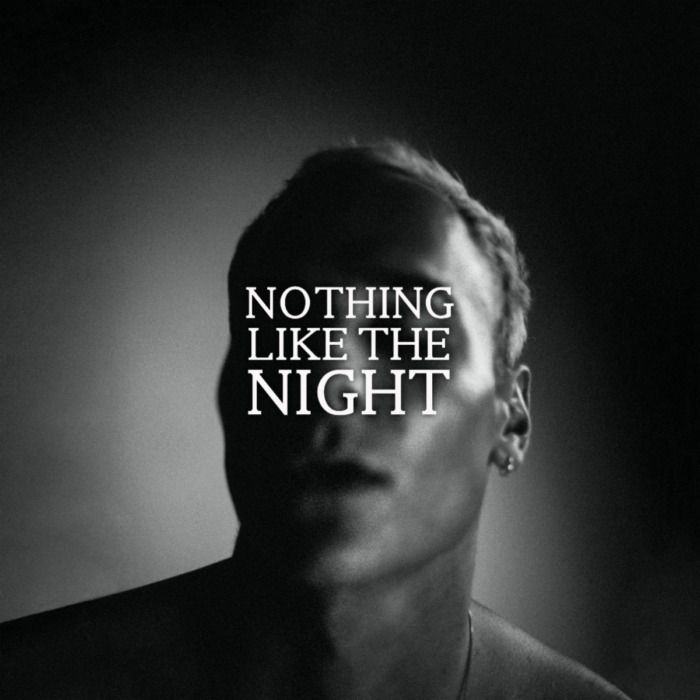 With "Nothing Like the Night," alt-indie rocker Sam Himself presents the second single off his upcoming debut album, Power Ballads, due out in October.
The self-declared 'Fondue Western' baritone was on tour in Europe at the outbreak of the pandemic in early 2020. Unable to return to New York City, his chosen home of the past decade, Sam set up shop in his native Basel, Switzerland, where he wrote and recorded most of the ten tracks on his full-length debut during lockdown. "Nothing Like the Night" reflects the claustrophobia, pressure, and uncertainty of that time and deals with the temptation to surrender to the proverbial night of those days, according to Sam:
"My worst habits grew a lot stronger in the loneliness of the early pandemic. I felt pretty lost and uprooted, exiled without a witness to caution me against self-destructive behaviors that felt like coping mechanisms at the time. "Nothing Like the Night" is about ways of escaping yourself and losing control when you suddenly have a perfect alibi for self-indulgence: the end of the world as you know it."
For the music video, Sam once again joined forces with his trusted collaborator Stefan Tschumi, the director, and editor of "Like a Friend," "Slow Drugs," "Maybe Allison," and "Cry." The video juxtaposes a fully branded Sam trying to pitch his product to his audience against an equally Sam-branded alter ego on a mission to sell the artist on his own demons. Dialing up the beautifully weird aesthetic that has become a hallmark of Sam's music videos, his latest boasts a line of bespoke Sam Himself Swiss dairy products, Sam-brand clothes, and no less than five poodles. The video's over-the-top symbolism, toying with rock'n'roll cliché and absurdist humor, were informed in part by the artist's experience with his own growing exposure:
"I appreciate how directly and immediately I can speak to my audience and vice versa; I can't imagine what the past year would have been like in a pre-digital world. But for all the blessings of all the ways I can share the things I make, I realized that the relentless self-promotion artists are expected to engage in can take on a life of its own; if you're not careful, all that stuff can cost you a lot of focus or, in my case, make you lose your mind a little bit."
Sam recorded most of his new song (which follows the album's first single, "Cry") in Switzerland, at various locations ranging from a studio he gradually built out during the pandemic to the attic of his mom's house in Basel. When he was finally able to return to New York in early 2021, Sam finished recording the single and album together with his longtime producer, mixing engineer and 'Second Beatle' Daniel Schlett (Iggy Pop; The War on Drugs) at Strange Weather Studio in Brooklyn. The song was mastered by Greg Calbi (David Bowie; Bruce Springsteen), the engineer behind all the tracks on Sam's upcoming debut LP as well as last year's acclaimed EP Slow Drugs (2020), which – in addition to the international press, radio airplay, multiple DSP editorial features plus six figure view counts for the accompanyingmusic videos – earned Sam Himself aSwiss Music Award nomination in his home country in early 2021, the most prestigious national prize of its kind. LYRICSSomeone's words tumbleweed through the desert in your skull Above the blinds the ceiling's stained by the pasty light of dawn Once again the big black bird came home to roost on this scarecrow A bell's ringing time for church you can't get up you can't make the door
Cause you can't take it far enough Find a cure or taste the blood It's something like the night that lies that way
But you can't break if you don't stop Too fast to crash too high to drop There's just nothing like the night to take you there Take you down
A stranger's face twisted in knots pale and shiny like a doll'sLooks back at you through the glass of a crazed one-way-window With flaring eyes and grating jaws that don't know what they're hungry for Blue blades for veins to drain what's left like dirty water from a tub
You can't take it far enough Find the cure or taste the blood It's something like the night that lies that way
But you can't break if you don't stop Too fast to crash too high to drop There's just nothing like the night to take you there
So here's to the brink One more time With feeling This cage of broken limbs If you wanna know it's yours make it hurtIf you wanna know it's yours make it hurt
For more information about Sam Himself, visit his website or connect with him on social media @samhimself.