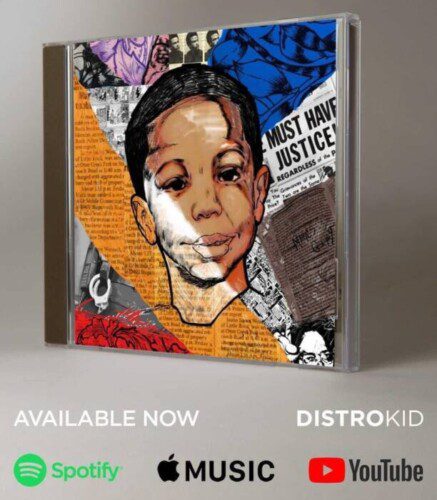 Royce Castro: The Versatile Upcoming Artist From Lawnside, New Jersey
Royce Castro, a rising artist from Lawnside, New Jersey, is quickly gaining attention for his versatility and dynamic lyricism. Influenced by the hip-hop culture of both coasts, Royce's exposure to a variety of styles and sounds has allowed him to develop a unique voice in the genre.
Growing up in Lawnside with his four brothers, Royce found himself immersed in the world of hip-hop from an early age. He would often rap with his childhood friend Millionz after school, freestyling and trading verses to the beats of Outkast and Bone Thugs-n-Harmony albums. It was during these early days that Royce developed his lyrical skills and began to appreciate the art of storytelling through music.
Despite facing many challenges in his life, Royce has never run out of material to voice over tracks. He has always found inspiration in the lessons he has learned along the way, both good and bad. As he often says, "Life is a lesson as a whole. You want to forget the bad, but the key to life is always seeing the beauty in it, no matter how ugly it may be."
Royce's talent has not gone unnoticed in the music industry. He has been featured on numerous mixtapes hosted by some of the biggest names in hip-hop, including Big Sean, Skyzoo, Jadakiss, and overseas mixtapes hosted by DJ King Flow in France. Royce quickly gained a following, performing in various venues across the tri-state area, including opening for artists like Big Krit, Mick Jenkins, Curren$y, Camp Lo, Snow Tha Product, DEE 1, EPMD & Styles P, Bone Thugs-N-Harmony, SCARFACE on the ICON TOUR, and Tech N9ne's Independent Grind Tour with Freddie Gibbs, Jarron Benton, DMX. He has also performed at festivals like Seattle Hempfest and Kushstock Adelanto, California.
Royce takes his music very seriously. For him, it is not just a means of artistic expression but a way of life that has given him a new direction after a troubled past. His debut EP, "The Gil Cobain Hendrix Experience," released in 2016, was a musical classic that showcased his range and lyrical prowess. He later released the deluxe edition of the EP and his newest release, "The Rollz Royce Chronicles Part 1," which is the first of many series to come.
Royce Castro's talent and dedication to his craft have earned him a reputation as one of the most exciting rising artists in the industry. With his unique voice, dynamic lyricism, and commitment to authenticity, Royce is sure to continue making waves in the world of hip-hop. His story is a testament to the power of music and its ability to transform lives.
His website-  https://roycecastro.com
Follow him on –
Facebook- https://www.facebook.com/TheRoyceCastro
Instagram- https://instagram.com/officialroycecastro
© 2023, AMMPRO. All rights reserved.