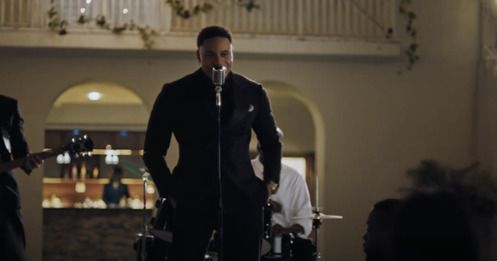 Singing praise to the highest form and demonstration of true love that is marriage, EMPIRE partner Rotimi drops visuals for what has been said to be the wedding song of this generation, "I Do."
A family man in his own life who was blessed with his very own purpose partner in fiance Vanessa Mdee, Rotimi channels his innermost feelings and is inspiring couples across the globe to take the next step in relationship maturation, celebrate togetherness and jump the broom. Capturing the kodak moments of a wedding and the beauty that comes with the true essence of love, the multi-talented singer's song "I Do"  illustrates the excitement and peace of unity. Sure enough to become a wedding classic, the song will not only have soon-to-be couples eager for their big day, but will touch those who have been locked in for years of union as well as those ready to pop the question.
Directed by Damian Fyffe, the fairytale wedding music video follows the success of Rotimi's debut studio album All Or Nothing, which charted in Apple Music's Top 10 R&B/Soul albums, and recently released videos for "What To Do," "Don't You Ever," and "Decide" all of which appear on the album as well.
Instagram: @rotimi
Twitter: @rotimi
Youtube