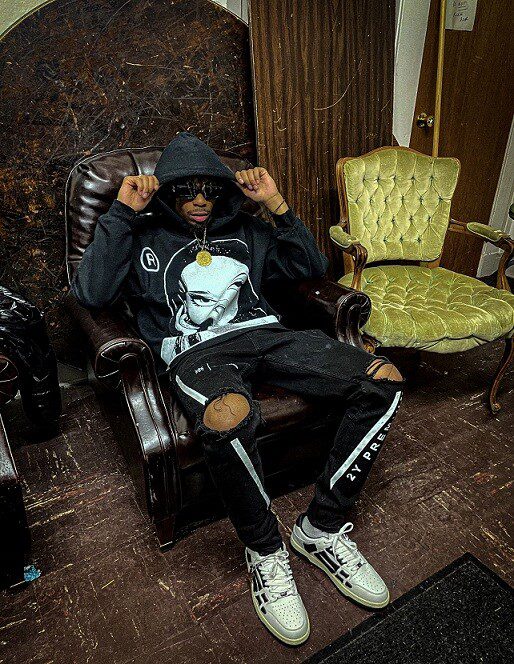 Rochester's Very Own rising artist Juka Juixe
Rochester, New York has been home to some of the most talented musicians in the world. The city has produced icons like Lou Gramm, the lead vocalist of the band Foreigner, and Chuck Mangione, the famous jazz trumpeter. However, there is a new artist in town that is taking the music scene by storm named Juka Juixe.
Juka Juixe, born and raised in Rochester, has been making waves in the music industry with his unique blend of pop, hip-hop, and R&B music. His latest release, "Shake It," is a perfect example of his musical versatility. The song is an upbeat and catchy track that will have you dancing in no time. The accompanying music video is a visually stunning production that complements the song perfectly.
Juka Juixe's journey into music started at a very young age. As a dancer, Juka Juixe spent most of his life performing Michael Jackson re-enactments and other dance routines. His love for dance eventually led him to explore other aspects of music, which eventually led to the release of his own music.
"Shake It" is just the latest offering from Juka Juixe, but it is already making waves in the music industry. The song has been well received by critics and fans alike, who have praised Juka Juixe's unique sound and style.
If you're looking to experience Juka Juixe's music for yourself, you can find his music on all major music streaming platforms. Juka Juixe's music video for "Shake It" is also available on his YouTube channel, @jukajuixe.
In addition to his music, Juka Juixe is also active on social media. You can follow him on Facebook, Instagram, and Twitter, where he shares updates about his music and personal life. Her social media presence is a testament to her commitment to connecting with his supporters and building a community around his music.
Juka Juixe is quickly becoming a household name in the Rochester music scene and beyond. With his unique style and infectious music, he is sure to continue making waves in the industry. Keep an eye out for Juka Juixe – the next big thing in music.
Social Links
YouTube: https://youtu.be/_lpQAqbXhkU
Instagram: https://instagram.com/jukajuixe
Twitter: https://twitter.com/jukajuixe
© 2023, StanleyGatero. All rights reserved.