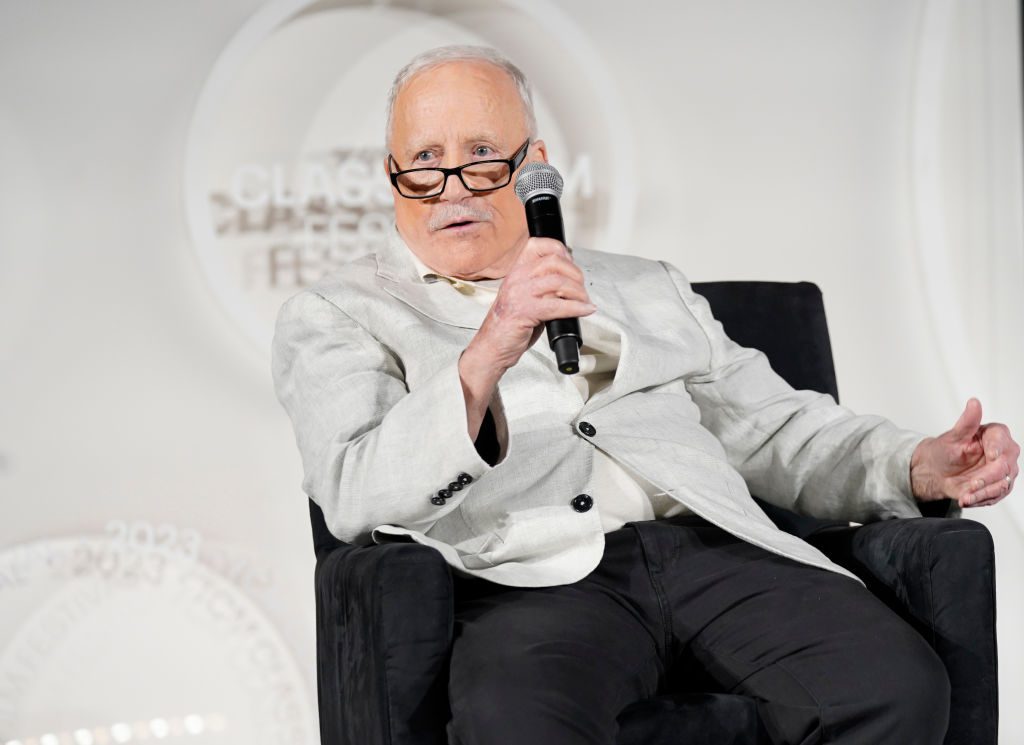 Richard Dreyfuss Says Oscars' Best Picture Diversity Standards 'Make Me Vomit'
Richard Dreyfuss criticized the Academy Awards' diversity and inclusion standards — which go into effect in the Best Picture category in 2024 — in a new interview.
"They make me vomit," the Oscar-winning actor told PBS' The Firing Line of the guidelines. "Because this is an art form. It's also a form of commerce, and it makes money, but it's an art. And no one should be telling me as an artist that I have to give in to the latest, most current idea of what morality is."
In 2020, the Academy of Motion Picture Arts and Sciences announced the new initiative that required any Best Picture nominee to meet the criteria that included two of four standards: Standard A "Onscreen Representation, Themes and Narratives," Standard B "Creative Leadership and Project Team," Standard C "Industry Access and Opportunities" and Standard D "Audience Development."
Each standard requires the inclusion of people in underrepresented groups, including women, people from an underrepresented racial or ethnic group, LGBTQ+ people, and people with cognitive or physical disabilities or who are deaf or hard of hearing.
"What are we risking? Are we really risking hurting people's feelings? You can't legislate that," Dreyfuss added of the Academy's standards.  "You have to let life be life. I'm sorry, I don't think there is a minority or majority in the country that has to be catered to like that."
Dreyfuss also decried that no white actor has portrayed Othello on the big screen since Laurence Olivier, who — while Oscar-nominated for the role — did so in blackface.
"He played a Black man brilliantly. Am I being told that I will never have a chance to play a Black man?," Dreyfuss asked. "Is someone else being told that if they're not Jewish, they shouldn't play 'The Merchant of Venice'? Are we crazy? Do we not know that art is art?"
Dreyfuss continued, "This is so patronizing. It's so thoughtless and treating people like children… It's saying we're so fragile, we can't have our feelings hurt."
The Jaws actor's diatribe against the Academy Awards' diversity standards occurred during a larger conversation about, ironically, civics and discourse in public schools.