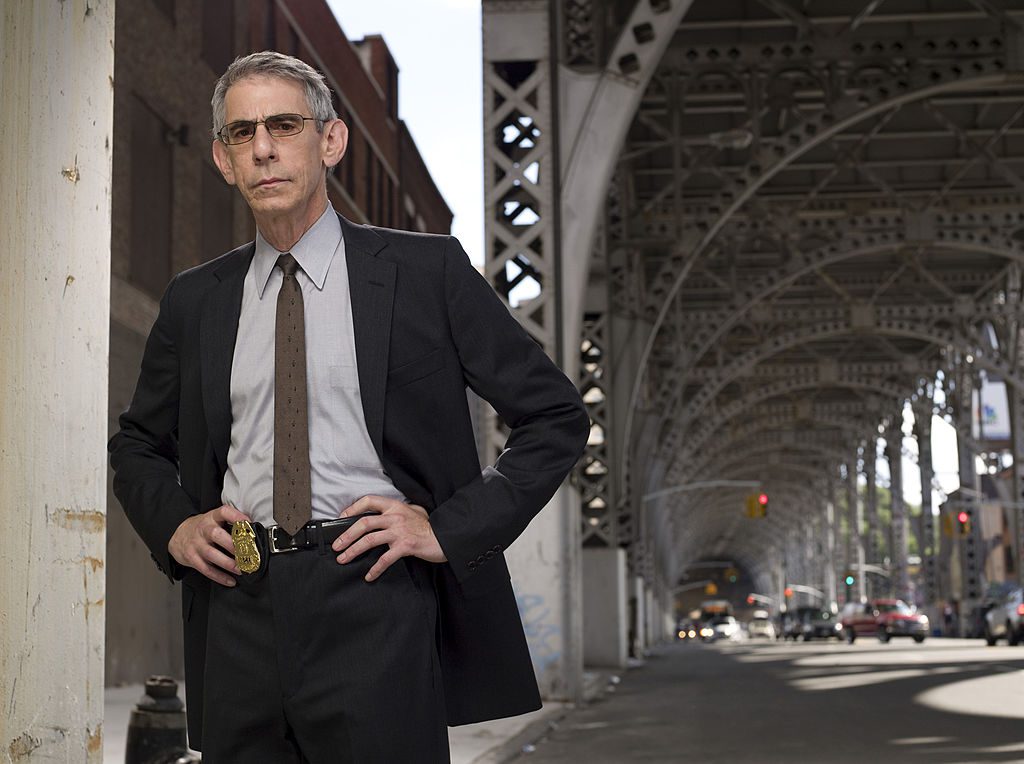 Richard Belzer, Comedy Legend Turned Beloved 'Law & Order: SVU' Detective, Dead at 78
Richard Belzer, the quick-witted stand-up comedian who became one of the most beloved detectives on television, has died at the age of 78.
Belzer's death was confirmed to the Hollywood Reporter by his longtime friend Bill Scheft. "He had lots of health issues, and his last words were, 'Fuck you, motherfucker,'" Scheft said, adding that Belzer died Sunday morning at his home in southwest France, where the actor moved to after his tenure on Law & Order: SVU.
Decades before putting his detective skills to work on primetime, Belzer was among the most revered stand-up comics in the New York comedy scene in Seventies and Eighties, even serving as the warm-up comedian for Saturday Night Live tapings in that series' first seasons; Belzer himself would appear on the show three times.
"I'm so sad to hear of Richard Belzer's passing," SNL vet Laraine Newman tweeted Sunday. "I loved this guy so much. He was one of my first friends when I got to New York to do SNL. We used to go out to dinner every week at Sheepshead Bay for lobster. One of the funniest people ever. A master at crowd work. RIP dearest."
Belzer was also among the comic legends who participated on the National Lampoon Radio Hour when that show debuted in 1973, and later that decade co-hosted his own radio show in New York City.
However, in a 1988 interview with Rolling Stone, Belzer lamented the then-exploding comedy scene, perhaps signaling his segue into acting. "There is a diluting, a bastardization, an assembly-line mentality. When you get that many in a creative field, you're going to get a lot of lesser models. Even if there's 20,000 comics, there are still only going to be 10 or 12 great comedians," he said.
While Belzer dabbled in acting throughout his stand-up career — he scored dozens of bit parts, including emcees in both Fame and Scarface, Night Shift (starring his cousin, Henry Winkler) and Fletch Lives — he didn't really immerse himself in the craft until the early 1990s, when he was cast in reoccurring roles in a pair of DC Comics TV shows, The Flash and Lois & Clark. Soon after, Belzer landed the role for which he'd become synonymous for: Detective John Munch.
"It was a bit of a miracle how I got the part. I didn't audition for it. [Director] Barry Levinson heard me on the Howard Stern Show and then brought me in to read for the character," Belzer said in an interview. "So right from the beginning, it was kind of magical. It's great because I would never be a detective, but if I were, that's how I'd be. The character is very close to how I'd be. They write to all my paranoia and my establishment dissidence and conspiracy theories."
For seven seasons of NBC's Baltimore-set police procedural Homicide: Life on the Street, Belzer brought a blend of dry humor, acerbic wit and cynicism to the critically acclaimed show. Belzer's perpetually-sunglassed Munch was so beloved that, upon the series' cancellation in 1998, the Munch character was shipped as-is up to New York City, where he found a home with Law & Order: Special Victims Unit. (Munch previously had a handful of guest parts on its predecessor Law & Order.)
Belzer's Munch spent 15 seasons on Law & Order: SVU, with the majority of that time serving as the perfect foil to his junior detective played by Ice-T. In total, Belzer's Munch appeared on nearly a dozen different TV shows over six different networks, including the Baltimore-set The Wire, an episode of The X-Files (where he encountered that series' "Lone Gunmen"), and a few visits for Law & Order: Trial by Jury. After Season 15 of SVU in 2014, Munch retired from the NYPD, and Belzer from the role, though he made one last appearance two seasons later:
Much like the Munch character, Belzer was an avid conspiracy theorist in real life, and he wrote prolifically — perhaps a bit too prolifically, as he sometimes wandered into Alex Jones' territory — wrote on the subject. Among his books were UFOs, JFK, and Elvis: Conspiracies You Don't Have to be Crazy to Believe, Hit List: An In-Depth Investigation into the Mysterious Deaths of Witnesses to the JFK Assassination, and most recently Someone Is Hiding Something: What Happened to Malaysia Airlines Flight 370? (On a lighter note, Belzer did pen the how-to guide How to Be a Stand-Up Comic.)
Marc Maron tweeted Sunday, "Richard Belzer died. He was an original. One of the greats, babe. I loved the guy. RIP."