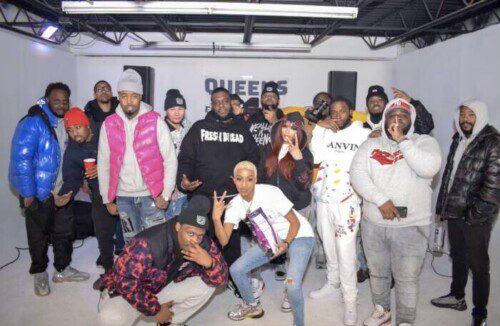 Rich Radar Launches Queens Rap Radar
Richard Robertson "Rich Radar" (CEO) and Dom "Big Boy" (COO) of Queens Rap Radar put together The First Annual Queens Rap Radar Cypher and gave the mic to different artists from all over the borough. They had Kyah Baby from South Side Jamacia Houses, Keen Streetz from Far Rockaway Hammels Houses, Sheff La from Queens Bridge Projects, Fabdon from Rochdale Village, Hazel Sno from Southside Jamacia Houses, and S90 from Hillside Jamacia Queens. The cypher was hosted by Famous Mike, they had Dj Gmoney on set with Kapo Mob behind the lens. Popular Medium recorded and hosted the location for the project to be completed. You can find the complete video for The First Annual Queens Rap Radar Cypher on their YouTube channel.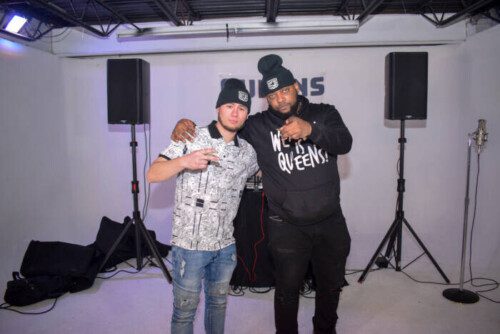 Aside from the cypher, Queens Rap Radar has been creating a new wave of Queens artists and shining a "Spotlight" on to the borough. Earlier this year they created a "Report Card" for Queens rappers where they were individually graded in several different categories. They included over 100 different artists from all across the borough. On their Instagram page you can find new music from up-and-coming artists from queens and on their YouTube channel you can find interviews with different artists like Rai Smith as well as live concerts such as Ace General's Underdog Of The Year Showcase that has been performed either in Queens or of Queens artists.
Queens Rap Radar was started as a non-biased music platform where local artists can gain a chance for exposure in the community and by their peers. Their goal is to become a place for artists to have a chance to further their careers. They have done a good job of establishing relationships not only in Queens but also with artists all over the city.
This is just the beginning for Queens Rap Radar as they have big Plans for the year 2023. They will be announcing the winners of the awards they are giving out this month. Expect to see another cypher at the end of the year with more of your favorite artists from Queens, as well as their new podcast on YouTube coming soon.
© 2023, Seth "Digital Crates" Barmash. All rights reserved.